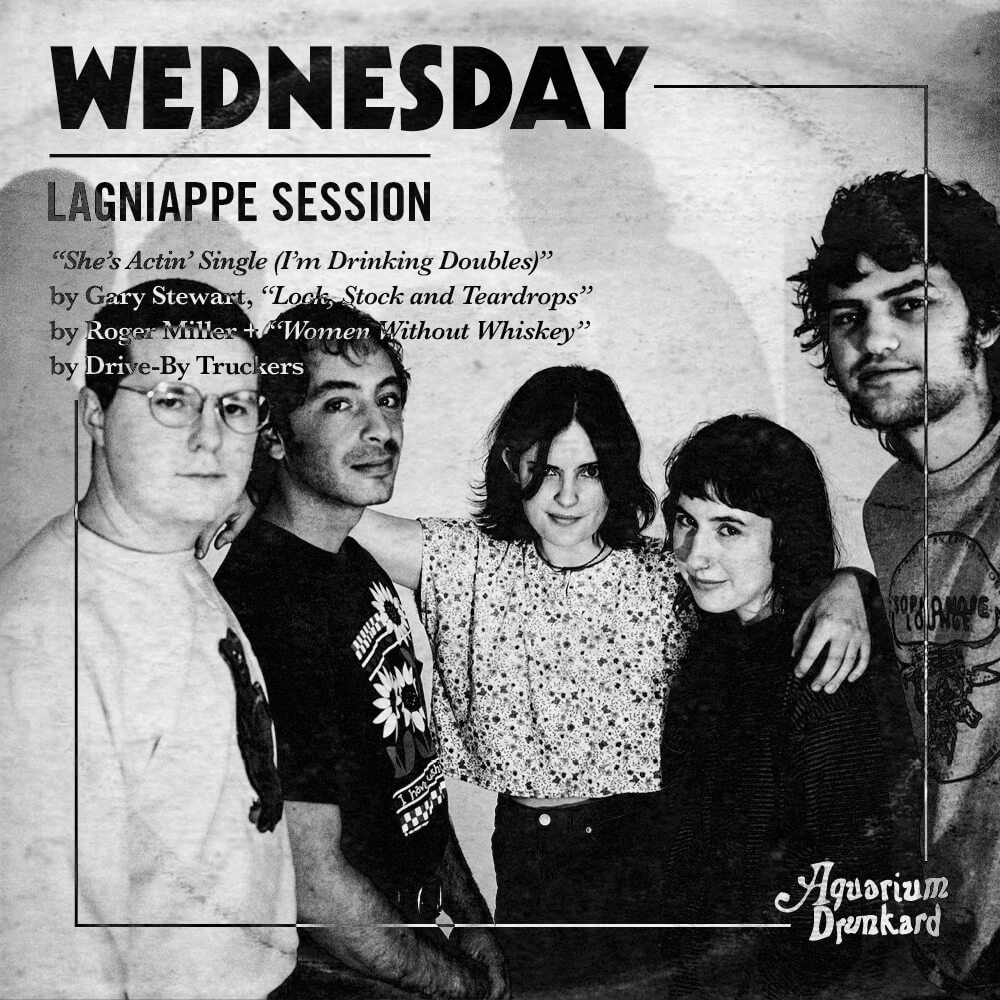 Lagniappe (la ·gniappe) noun 'lan-ˌyap,' — 1. An extra or unexpected gift or benefit. 2. Something given or obtained as a gratuity or bonus.
The country-inflected art rock of Asheville's Wednesday caught our ear last fall, when AD contributor Sarah Goldstein praised the band's distorted nods to Appalachia and overdriven romance. For their first Lagniappe Session, they cover Wayne Carson's "She's Actin' Single (I'm Drinking Doubles)," made famous by outlaw country singer Gary Stewart, charge into Roger Miller's "Lock, Stock, And Teardrops," and offer a loose and heavy one for all the "Cooley Heads" in the house with Drive-By Truckers' "Women Without Whiskey." Check out the band on Bandcamp. Here's Karly Hartzman on the band's selections.
Wednesday :: She's Actin' Single (I'm Drinking Doubles) (Gary Stewart)
This is genuinely one of the best songs of all time. Genius riff, that really special Gary Stewart goaty vocal, and of course the endlessly inspiring and hilarious lyricism. I love a chorus with a timeless and life changing line that instantly can break your heart: "She's actin' single, I'm drinking doubles". The live performance videos on YouTube are definitely worth a watch. Gary looks cool as hell and his vocal is somehow even more expressive than the recording. Recording our version of this one was super fun cause we realized for the first time that our noisier ass approach to things can translate really naturally to other people's songs, and particularly the older country songs we love. Xandy of course shines on the lap steel as always. The choruses ended up sounding super emotional since we slowed 'em down and sludged 'em up. I love how it turned out!
Wednesday :: Lock, Stock and Teardrops (Roger Miller)
It's no secret that Roger Miller is a songwriting master. This is one of those tracks I listened to over and over when I first heard it, and one I continue to learn from with each listen. Every line of this song breaks my heart cause you can tell the speaker is nowhere near healed from the heartbreak, and is singing to pull himself out of the pit. I can only hope I came close to capturing that feeling with the vocal on our version. The Pete Drake talk box pedal steel on the original song is so innovative and iconic, it reminds me of how Xandy creates new techniques on his lap steel for our music. And of course MJ comes through with that guitar solo, whew! We decided to make the beat straight instead of swung, and I think Alan on the drums really kept it interesting rhythmically and Margo really killed it with spicing up the bass line.
Wednesday :: Women Without Whiskey (Drive-By Truckers)
Me and my bandmates saw DBT live a few months ago at a big outdoor concert venue that was totally sold out. They are infamous for their live performances, in Asheville specifically, and come through town usually at least once a year, sometimes twice. It's pretty clear why they have such a following when you see 'em live: incredible musicianship, songwriting, and an intangible something or other that they just radiate. I would say it is "positivity" emanating from them on stage but it's more of an acknowledgment and empathy with the depressing shit and a goal of sharing a moment of joy with them in spite of that. Passing around a spliff and singing their lyrics at the show at the top of our lungs with some strangers was a really special moment we had as a band. Would love our music careers to last as long and as good as the Truckers. "Women Without Whiskey" is our favorite deep cut of theirs on the legendary album Southern Rock Opera. DBT are connoisseurs in straightforward but iconic guitar riffs and that clearly shows in this song. This is a Mike Cooley song, and I'm a true Cooley head, I gotta admit. MJ Lenderman does the main vocals and guitar on our version which is an undeniable pairing. He showed us all the Truckers music originally so I'm glad he's getting the big feature on this one!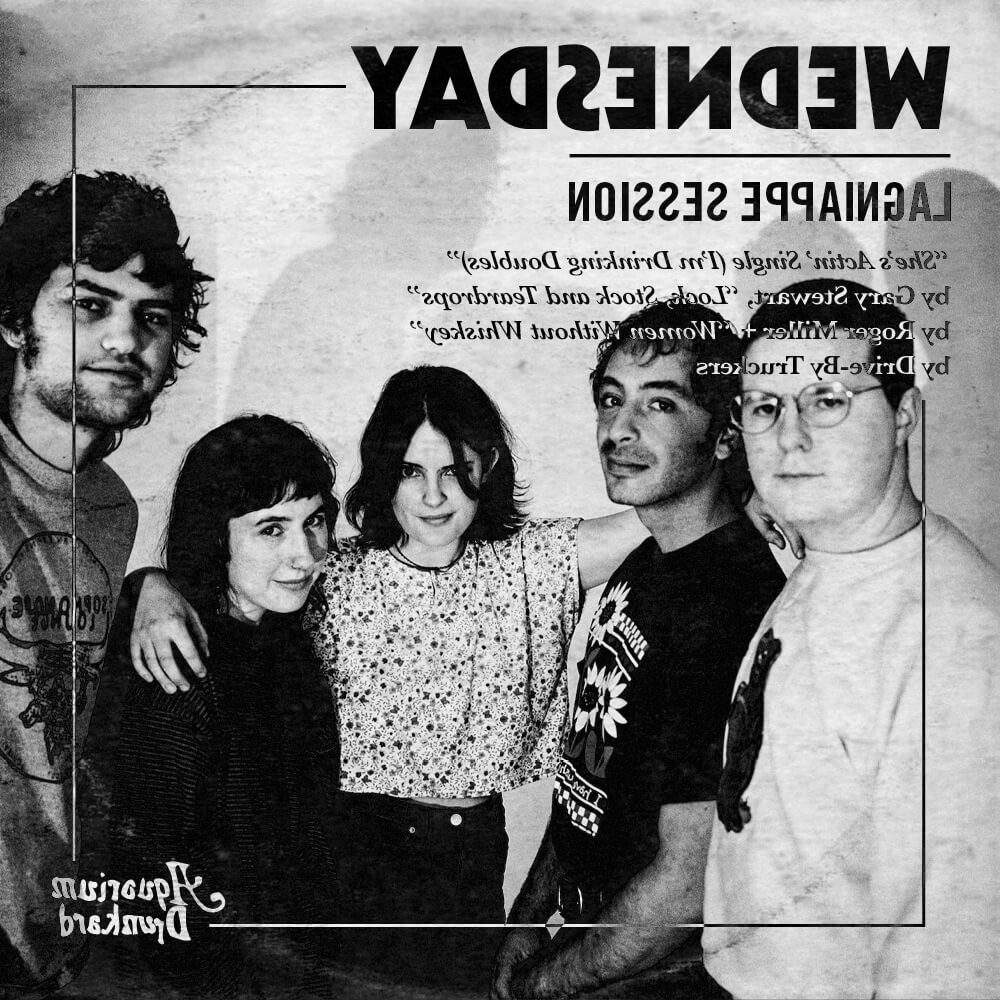 Lagniappe Sessions Archives / imagery d norsen
Only the good shit. Aquarium Drunkard is powered by our patrons. Keep the servers humming and help us continue doing it by pledging your support via our Patreon page.