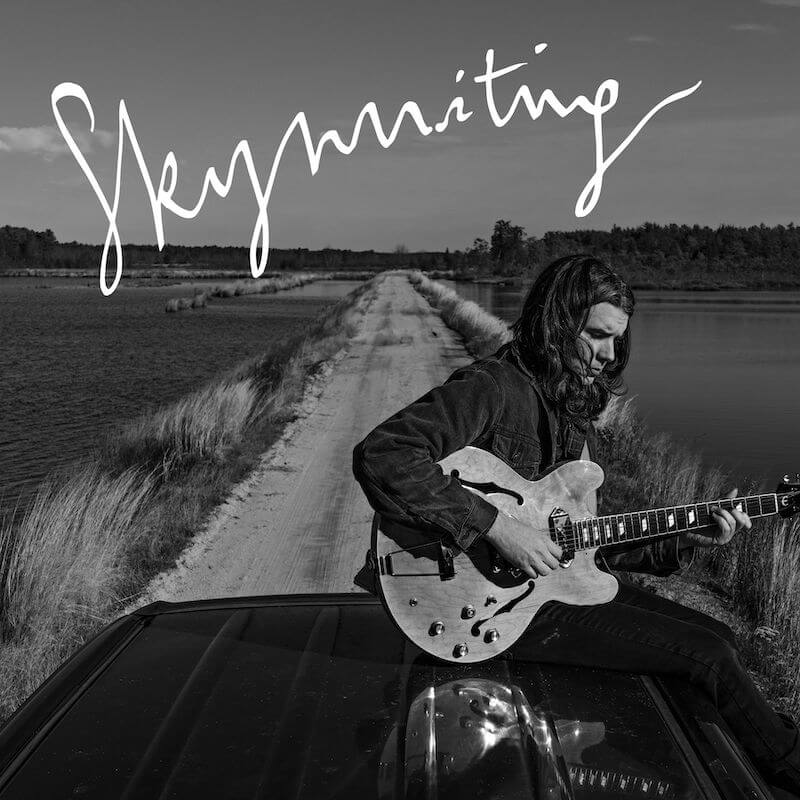 It may be the dead of winter, but Zachary Cale's latest offering is a welcome dose of sonic sunshine. The first taste of the songwriter's forthcoming Skywriting LP, "Bigger Picture" is anchored by an irresistible guitar hook and a buoyant rhythmic groove from by Peter Kerlin (Sunwatchers, Chris Forsyth and The Solar Motel Band) and Charles Burst (A.C. Newman, Psychic Ills). You might be reminded at times of the Go-Betweens' 16 Lovers Lane, at others even of Tom Petty's Full Moon Fever, with Jason Meagher of Black Dirt Studio providing sterling sounds.
As is his usual MO, Cale expertly balances the sweetness of the music with a pinch of bitterness, detailing the strange sadness of a life spent on the road. "A lot of the lyrical imagery seems to come straight out of tour diaries," he says. "On those long drives between towns there's a lot of reflection happening. That perpetual state of arriving/departing that can feel so dreamlike. You're on vacation from your normal life, which can be a blast or a total drag depending on what's happening. You're thinking about home, you're thinking about last night's gig, you're thinking about money, you're thinking about what tonight will be like, and all the while questioning why you're doing it at all." Fortunately, Cale's questioning has resulted in a beautiful song. | t wilcox
For heads, by heads. Aquarium Drunkard is powered by our patrons. Keep the servers humming and help us continue doing it by pledging your support via our Patreon page.