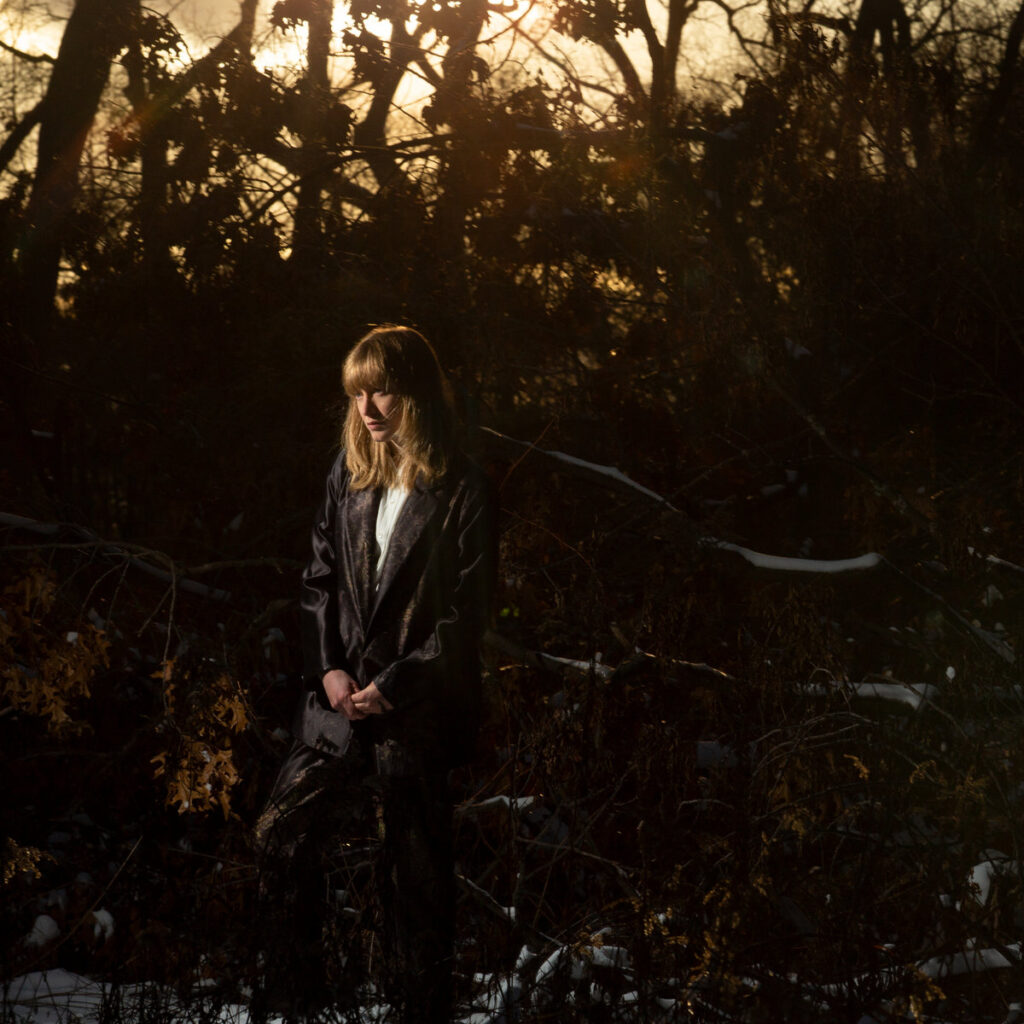 Weather Station's Tamara Lindeman moves further into jazz in her sixth album, How Is It That I Should Look at the Stars, paring back from the large-ensemble, elaborately instrumented sounds of Ignorance to find a smoky, late-light club vibe. She's backed by an entirely new band, drawn from Toronto's jazz scene, whose members improvised alongside her in the studio, as she picked out fragile melodies on the piano. As always, her lyrics are nuanced and evocative, whether they sketch out the give and take of romantic relationships or the climate apocalypse. The result is a set of songs that are feather light and full of space, sonically, but lyrically and emotionally heavy. A brooding melancholy undergirds liquid runs of piano and the tender flutter of vocal lines.
Lindeman's band is extraordinarily intuitive, elaborating on her keyboard gestures with fluid but understated flourishes. Karen Ng who has made her name in Toronto's jazz/improv scene is particularly effective on sax and clarinet, blowing soft, wistful tones between the lines of opener "Marsh" or making tight circles around the melody in "Ignorance." Christine Bougie adds uneasy dissonance and quiet ache to "Taught" with her lap steel, while Ben Whiteley underlines its pace and phrasing with nimble, thoughtful acoustic bass. The one instrument you don't hear is percussion, and its absence allows these songs to unfold on their own terms, surging and tumbling ahead only to pause for contemplation. The instrumentation is varied, but laid on lightly, so that the songs always seem to be slipping out of their confines to an airier, less populated space.
In fact, the most striking moments happen in relative quiet, with just Lindeman's soft, breathy voice framed by piano chords. "Endless Time," the first single, is spare and lovely. It remembers the richness and possibility of modern life ("We could walk out on the street and buy roses from Spain, lemons and persimmons in December") while underlining its essential fragility. That's more or less how the music works, too, drawing on a wide range of instrumental sounds, but paring them back to ghostly elegiac traces. They remind us of all we had in this long-running human experiment, and all that we may be about to lose. | j kelly
For Heads, by heads. Aquarium Drunkard is powered by its patrons. Keep the servers humming and help us continue doing it by pledging your support via our Patreon page.