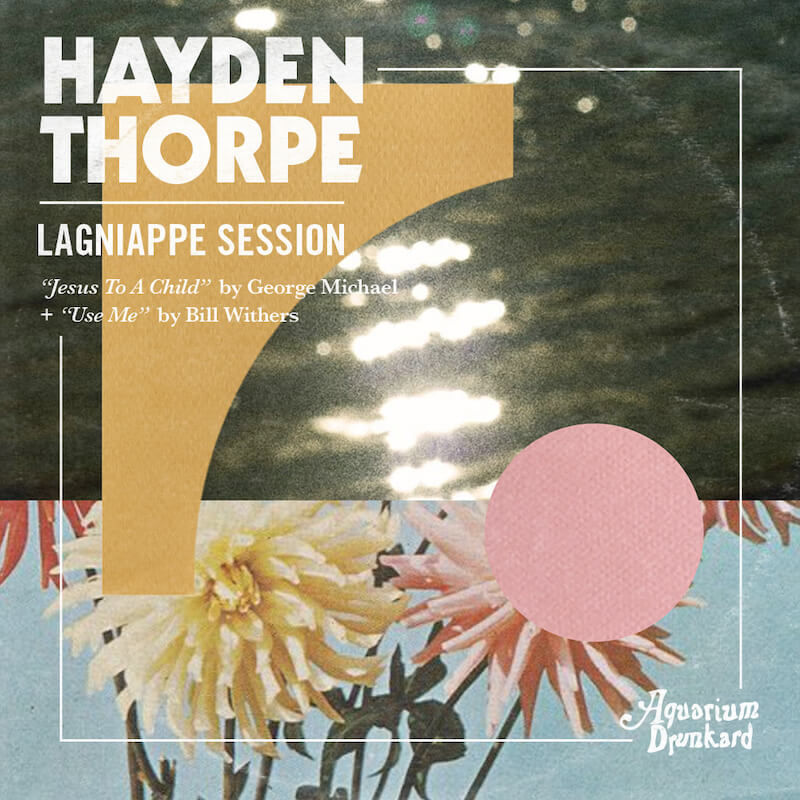 Lagniappe (la ·gniappe) noun 'lan-ˌyap,' — 1. An extra or unexpected gift or benefit. 2. Something given or obtained as a gratuity or bonus.
Based in Walthamstow, London, Hayden Thorpe is a singer, songwriter, and multi-instrumentalist who, prior to a solo career, fronted Wild Beasts, releasing five albums via his present label, Domino Records. A vocalist with a capital V, Thorpe's vox have a way of both informing and transforming the material at hand. His lagniappe session is no exception. On the heels of his sophomore lp, Moondust for My Diamond, Thorpe's set comes off like an extension of that collection via a pair of seemingly disparate covers. First up is an aching take on George Michael's 1996 pop ballad, "Jesus To A Child", buttressed by a minimalist reinterpretation of Bill Withers' 1972 folk-funk anthem, "Use Me". Thorpe on his selections, below …
Hayden Thorpe :: Jesus To A Child (George Michael)
The first single I ever bought was "Jesus To A Child", I would have been 10 years old at the time. The song went to number one in the UK for a few weeks and I remember the minimalist noir video being on Top of the Pops. The album version is 6:51 in length and that was what I listened to on CD. A song of longing and grief with quasi-religious overtones expressing the tragedy of a lost lover to HIV might have been an unexpected locus for my first musical obsession. It was George Michael's voice that I was so drawn to, I remember how tactile I found the sound coming coming from my parents hi-fi. A smooth texture that seemed be equal to the polished surface of the CD.
Why I came back to the song I can't tell you exactly but I'm living in the same house that I grew up in at the moment and I'm experiencing many symmetrical happenings. There are routine periods of re-appreciation for my childhood obsessions with the understanding that being a grown up musician has provided. "Jesus To A Child" is a beautifully crafted song with many clever chordal movements–pop tricks I guess you'd call them. My main instrument currently is a baritone guitar, so when I transposed the soft pads of the original into the low twang of the guitar and added some tremolo the song became a kind of cowboy heartbreaker. It has definitely re-awoken my appreciation for George Michael and his craft. He was a proper pop star with talent to burn. Here's to you George, we miss you.
Hayden Thorpe :: Use Me (Bill Withers)
During lockdown I was doing some performances on social media from my living room. I'd take requests during the week and learn the tunes to play for people on the weekend. It was in March 2020 during this time that Bill Withers passed away and I wanted to pay a personal tribute. His story always inspired me, he was a regular guy who just had songs in him. There's something so natural about his tunes, it's as if they were always there waiting for him to collect them.
My minimalist version is the result of learning the song under time pressure but also an understanding that the musicianship on the original is of a level which I'm best kneeling to rather than trying to replicate. With the limited apparatus I had in the living room my intention was to create something reminiscent of The Orb and other work from the ambient house era which I love. This is interesting because I guess Detroit Techno was, in some ways, born from sequencers reimagining funk grooves. Speaking the lyrics revealed to me how conversational the song is, it's like a chat between friends.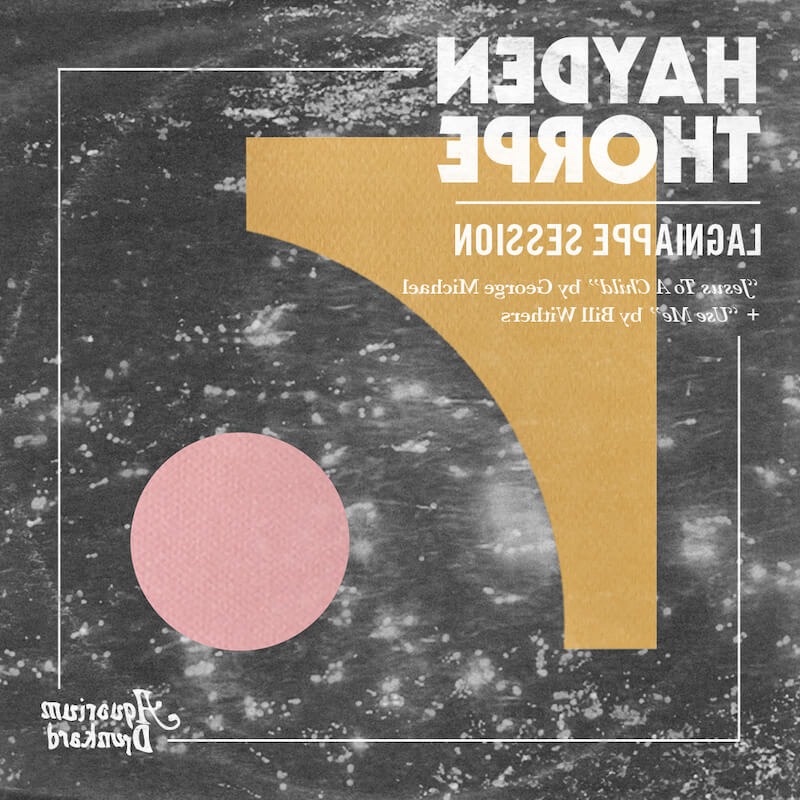 Lagniappe Sessions Archives / layout d norsen / art denis boudart
Only the good shit. Aquarium Drunkard is powered by our patrons. Keep the servers humming and help us continue doing it by pledging your support via our Patreon page.