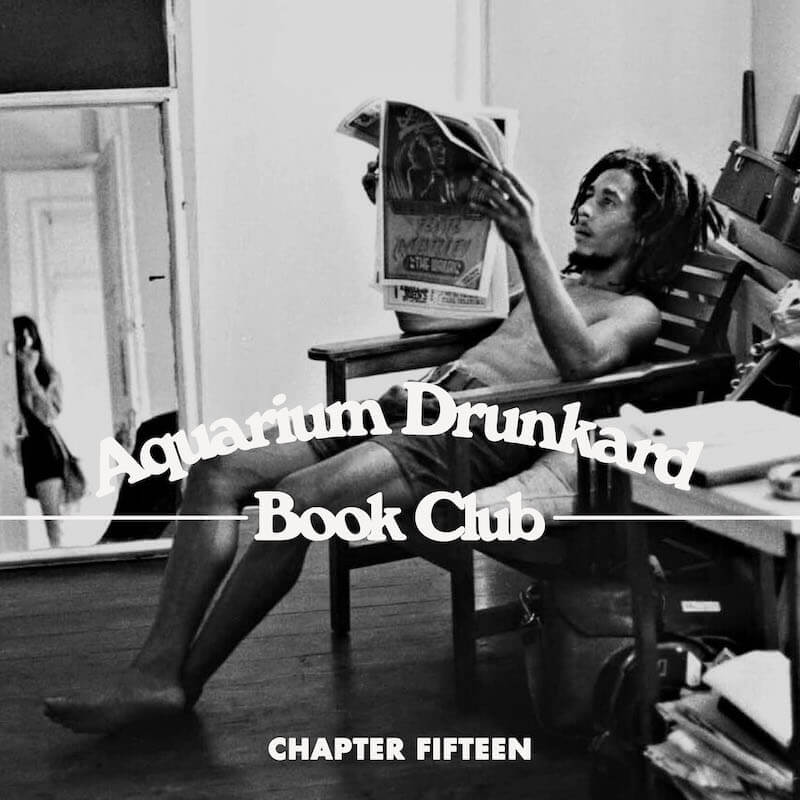 Welcome back to the stacks. It's Aquarium Drunkard's Book Club, our monthly gathering of recent (or not so recent) recommended reading. Your librarians this month are Zara Hedderman, Roz Milner, Jason Woodbury, Ana Gavrilovska, Justin Gage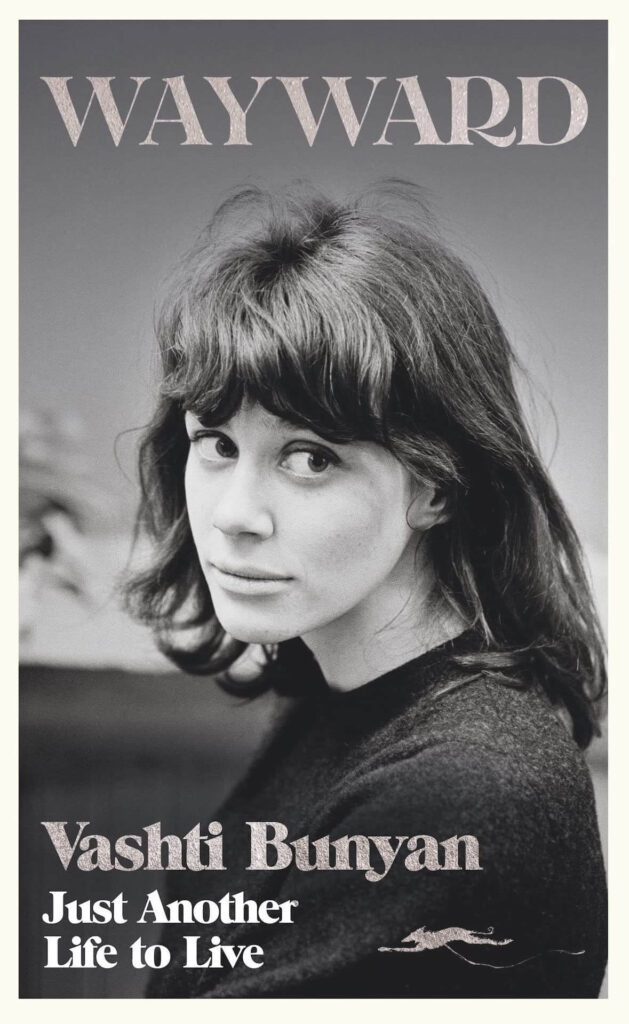 Wayward: Just Another Life to Live, Vashti Bunyan: In 1997, Vashti Bunyan explored the internet for the first time. She typed her name into the search engine and was taken aback to find, on an Incredible String Band forum, someone asking what happened to her. Bunyan responded, and a seed was planted. That online moment sent her on a personal mission to find out who owned the publishing rights to Just Another Diamond Day, the album she recorded in 1970 with producer Joe Boyd, which almost became completely lost to time. Reissued in 2000, Bunyan's tender debut finally found an audience that appreciated the songs and her artistry in the way she'd hoped for all those years previously. The support for that release brought about a renaissance for Bunyan's career with tour dates and two more records, Lookingafter (2005) and Heartleap (2014).
The extended fallow period in Bunyan's musical career prior to the reissue is thoughtfully penned in Wayward: Just Another Life To Live, the tremendously captivating memoir from the mythical songwriter. Across the pages, there are many lives lived. From her early years growing up in an affluent family in London and her troublesome schooldays to her remarkable journey towards the Outer Hebrides along with her former partner, Robert Lewis in a horse-drawn wagon. For those coming to this book with a fondness for Bunyan's music but little knowledge of her life, you're in for a treat. There are insights into her initial interactions with music industry figures and how a negative review destroyed Bunyan's belief in herself, halting all advances in her songwriting. Contrasting with the prospect of the bright lights of fame, Bunyan shares in great detail her nomadic existence while in her early twenties. Experiences which often found their way into her songs. Her incredible resilience during this time is more than inspiring considering the challenges she faced along the road during that time; both emotionally and enduring the extremities of nature. The comfort she found, however, in the company of her trusted dog Blue and Bess, the horse who carried the weight of the wagon and world during those travels, makes for an endearing tale of friendship.
Bunyan's casual language in sharing her remarkable life story forges an intimacy with the reader. Full of unexpected twists and turns, as well as an incredible range of characters that appear along the way (Donovan, Devendra Banhart, various individuals they encountered during their travels), it's easy to sit down with this book and lose track of time. Incorporated into the memoir are a number of sweet illustrations of her travels and photos which bring the reader fully into her world. Ultimately, Wayward is an exploration of – and testament to – quite literally taking the longest and hardest path in life to truly connect with yourself and find a value in your voice. The impact of Vashti Bunyan's music increases once you come away from this terrific memoir.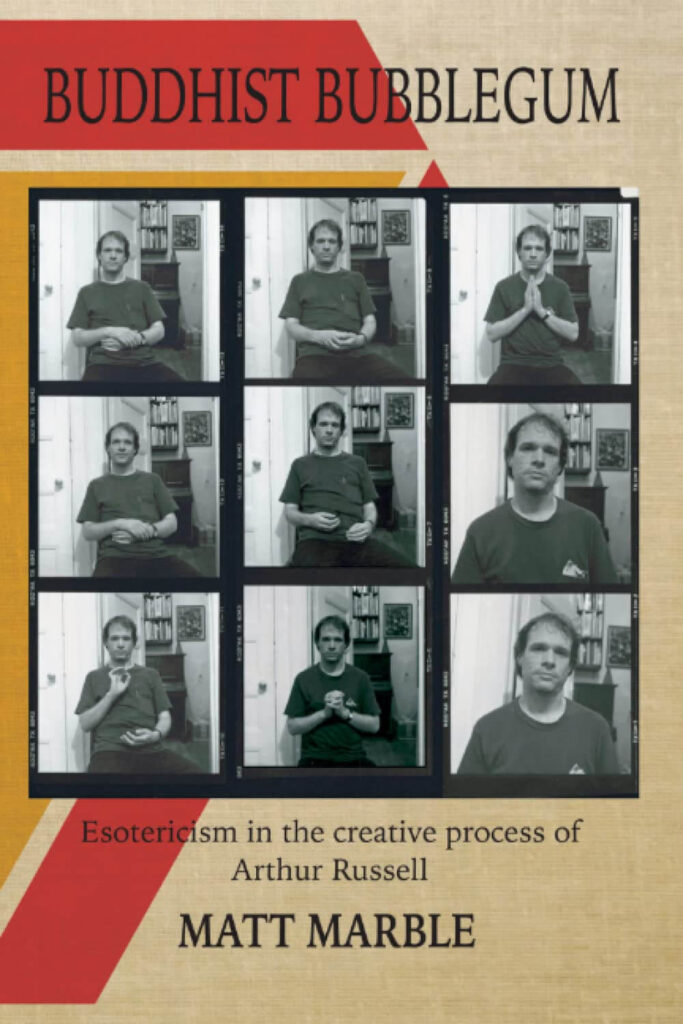 Buddhist Bubblegum: Esotericism in the Creative Process of Arthur Russell, Matt Marble: Anyone who's every listened to Arthur Russell's classic World of Echo know that the songwriter/composer conjured up a mystical sound, layering his disco beats, cello, and consciousness expanding vocals with layers of echo and delay. But with Buddhist Bubblegum, author Matt Marble outlines the specific religious impulses that informed Russell's groundbreaking work. Diving deep into Russell's Buddhism and other esoteric interests, including goma and hiwatari fire rituals, samatha and vipassana meditation, shugyo and sadhana martial arts, mandala visualization, mantra recitation, numerology, and astrology, Marble illuminates Russell's desire to "spiritually infiltrate popular culture" through music. As he does with each episode of the great Secret Sound podcast, Marble unpacks the history and context at work. It can be a dense read, but the reader is aided by images and notes drawn from Russell's own scores and notebooks, as well as interviews with those who knew him best. Marble doesn't attempt or seek to "explain" or "demystify" Russell's spiritual aims so much as offer them up for the same kind of deep consideration displayed in the moving music that endures decades after Russell's passing in 1992.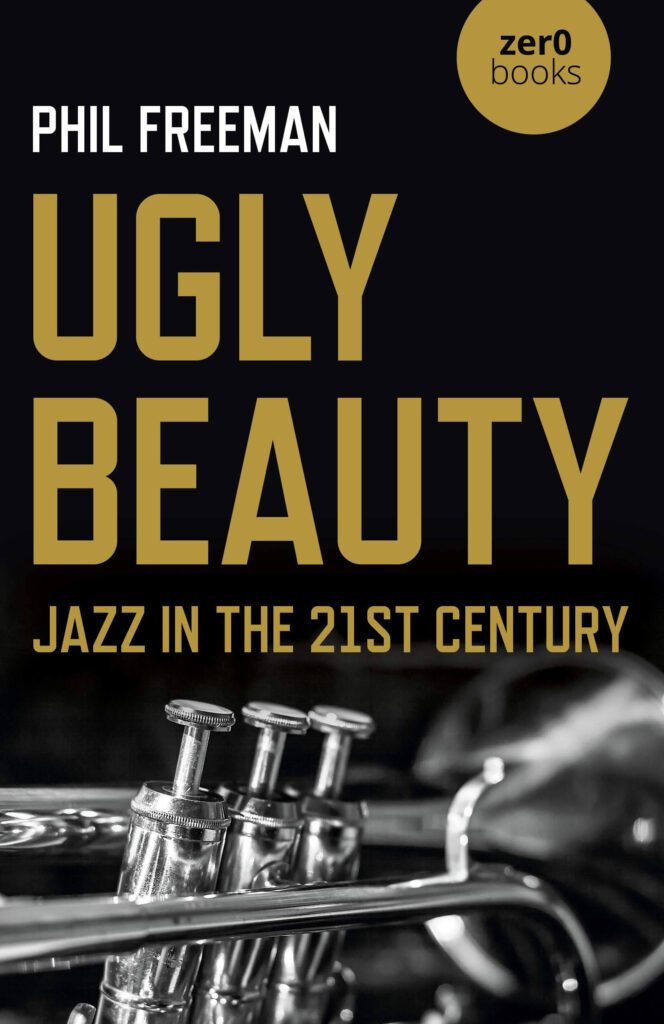 Ugly Beauty, Phil Freeman: When Kamasi Washngton's triple-LP The Epic came out in 2015 it was a watershed moment: suddenly jazz was back on the public radar and getting reviewed by outlets like Pitchfork or Stereogum. But as Phil Freeman's new book Ugly Beauty shows, The Epic didn't come out of the blue and the jazz revival wasn't limited to just Washington and company, either.
In Ugly Beauty, Freeman—who is Stereogum's jazz columnist, in charge of Burning Ambulance (both the magazine and record label), and has covered jazz for over two decades—takes readers all across America and points beyond with over two dozen profiles of musicians working in jazz and improvised music today. Taken individually, they're an interesting series of notes (Freeman calls them postcards in his introduction) of the last decade. But taken as a whole, it's a compelling tapestry of musicians, showing the myriad ways musicians interconnect. Indeed: jazz is less an individual music and more of a collective effort.
Some of the names here might be familiar to casual fans: Washington and Thundercat have both broken through into the mainstream, while guitarist Mary Halvorson was awarded a MacArthur grant a few years ago. Others may be familiar from record stores: Ethan Iverson, Vijay Iyer or James Brandon Lewis have all had some commercial success. But unless one's really deep into this music, more than a few names which will be unfamiliar at first glance. And that's a good thing.
Because while New York is the heart of this book, with Freeman taking in shows, visiting studios and interviewing musicians there, he makes a point of touching on the international scene. He features many top-flight British musicians and documents a rising scene in South Africa. Musicians like Nduduzo Makhathini and Shabaka Hutchings get as much time as Tomeka Reid or Ambrose Akinmusire. It's important because jazz is happening all over and with digital platforms like Bandcamp, it's easier than ever to find records.
Although Freeman covers a lot, some might nitpick over who wasn't included—Sarathy Korwar, Colin Stetson, Badbadnotgood, for example—or wish each profile was a little longer. But he provides a heaping helping of information and detail, leaving one thinking Freeman doesn't just know everyone making jazz today, but he's listened to everything they've made. He's helpfully provided recommendations, too. All in all, Ugly Beauty is a great look at jazz in the 21st century.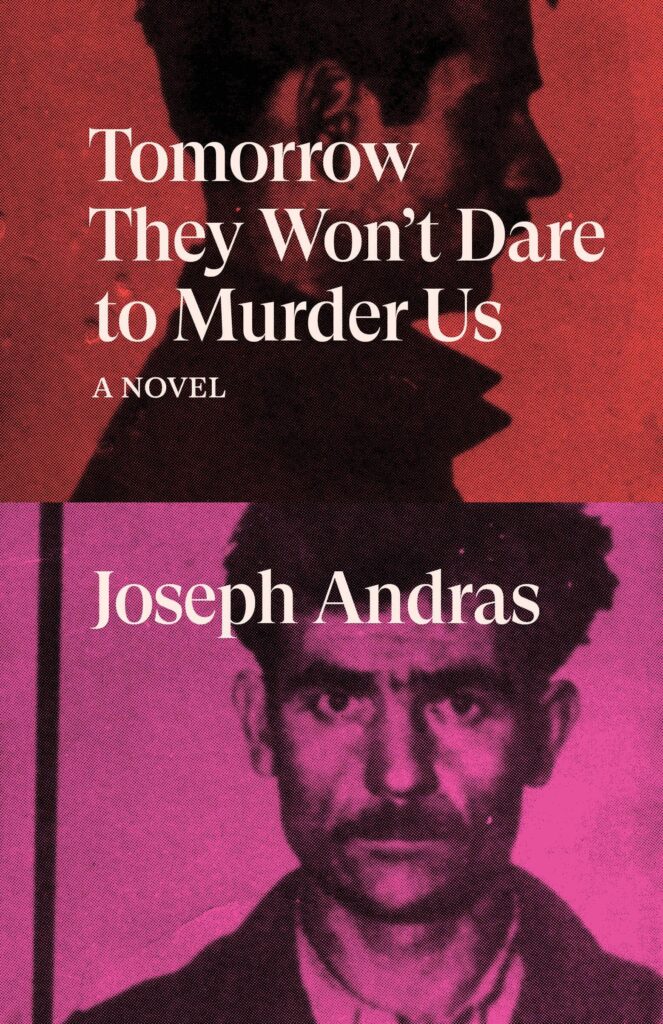 Tomorrow They Won't Dare to Murder Us, Joseph Andras (Translated by Simon Leser): Based on the true story of Fernand Iveton—a leftist political revolutionary who was the only pied-noir, or person of French descent born in Algeria, to be executed during the Algerian War—this novel is a fantastic, lyrical punch to the gut. We know he'll be arrested for an attempted bombing within the first few pages, an act timed to occur in an unoccupied building. The point is to send a message, not to indiscriminately kill.
The narrative shifts back and forth in time, building Fernand's relationship with his wife Hélène alongside stark scenes portraying his time in jail, awaiting the outcome, hoping he won't be put to death. Slim and suspenseful despite its basis in reality, the story of this 2016 French novel, published in translation by Verso Books in 2021, is excruciatingly human and a must-read for anyone interested in the revolutionary spirit, cowardice of the state, and brutality of colonialism. Pair with the 1966 film The Battle of Algiers to expand this history lesson on Algerian War revolutionaries.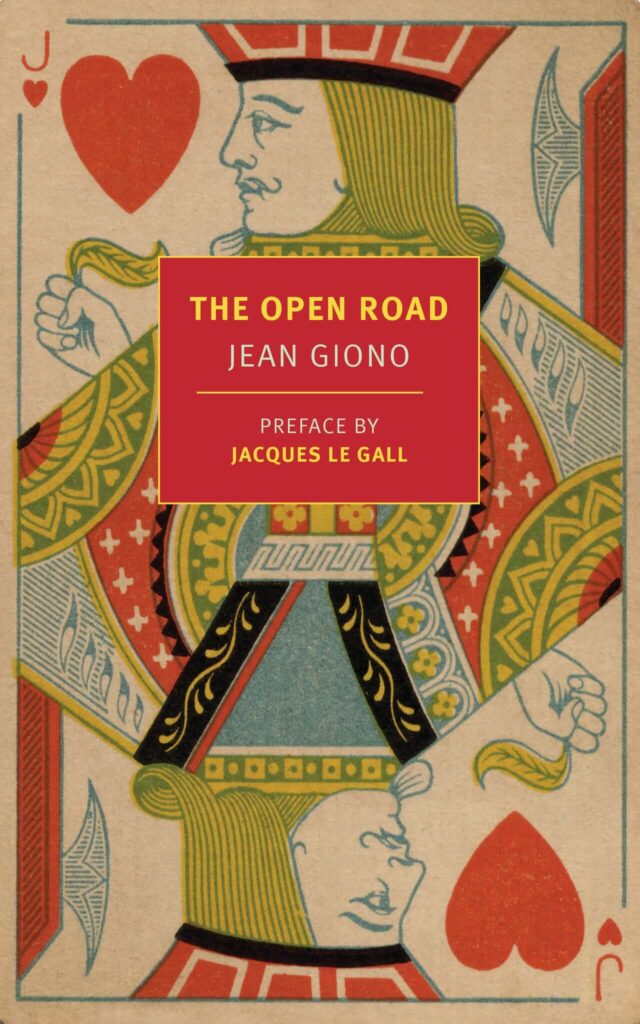 The Open Road, Jean Giono (Translated by Paul Eprile): Originally published in French in 1951, this novel follows a vagabond and gambler (called the Artist by our narrator, the vagabond) tooling about and circling around friendship in the South of France, a kind of pastoral madcap that easily brings those American purveyors of the open road (the Beats) to mind. The relationship between the two men is an intriguing exercise in resisted friendship, leading to observations about the nuances of human connection that grow more profound the more one considers them.
Our narrator picks up odd jobs to get by, which tend to result in terrific vignettes told in a deceptively simple, nearly sensual language. One such job is to demonstrate farming equipment at a local fair, during which he wows the audience with his trenching and plowing. The man is enjoying himself and it shows! Narration in the first-person present tense only adds to our sense of living in the moment with these beguiling characters.
From what I understand, this is apparently a difficult book to translate, with French idioms and turns of phrase galore in the original, but Eprile's translation really seems to capture what the great Lydia Davis describes when she speaks of the resonance of Jean Giono's language as "transforming every landscape, every encounter between his characters into an intimate, almost physical experience." For an example of this resonance, consider the following imagery: "At this time of year, the chestnut sap flows earthward and settles underground. It oozes from all the nicks in the bark that summer has opened wider. It has that hard-to-describe smell of bread dough, of flour mixed with water. A falcon, chased by a cloud of titmice, swoops by low over the trees. The midday warmth spreads like a quilt from my knees to my feet. I'm letting my beard grow, to contend with coldness in general. To live in love or to live in fear: it all comes down to memory."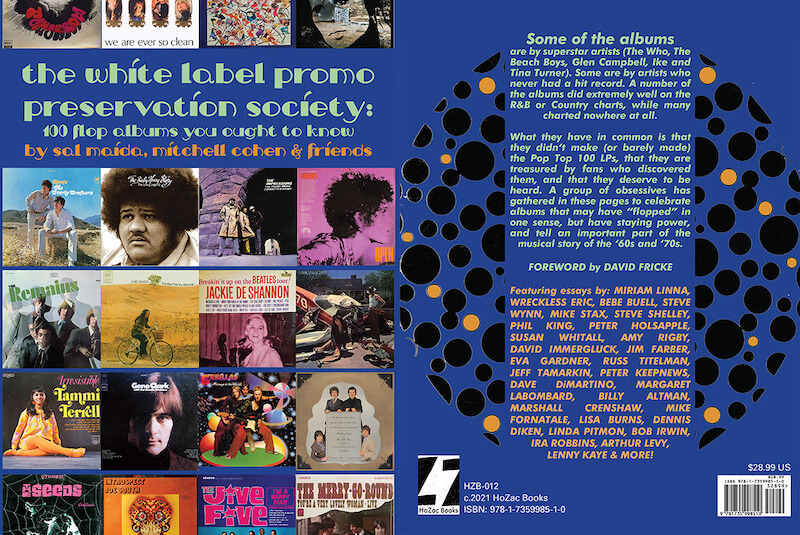 The White Label Promo Preservation Society: 100 Flop Albums You Ought to Know, Sal Maida and Mitchell Cohen: Lots to love here, folks. Via Hozac Books, and compiled by Sal Maida and Mitchell Cohen, enter the world of The White Label Promo Preservation Society: 381 pages highlighting a selection of albums that never graced the top 100 on Billboard's LP Top 200 charts. Expect essays on low-key heroes (Baby Huey, Evie Sands, NRBQ), paired with a grip of notable names (Everly Brothers, Dion) "lesser" efforts. In short, an alternate history of popular music.
Keep reading. Aquarium Drunkard is powered by its patrons. Keep the servers humming and help us continue doing it by pledging your support via our Patreon page. For heads, by heads.