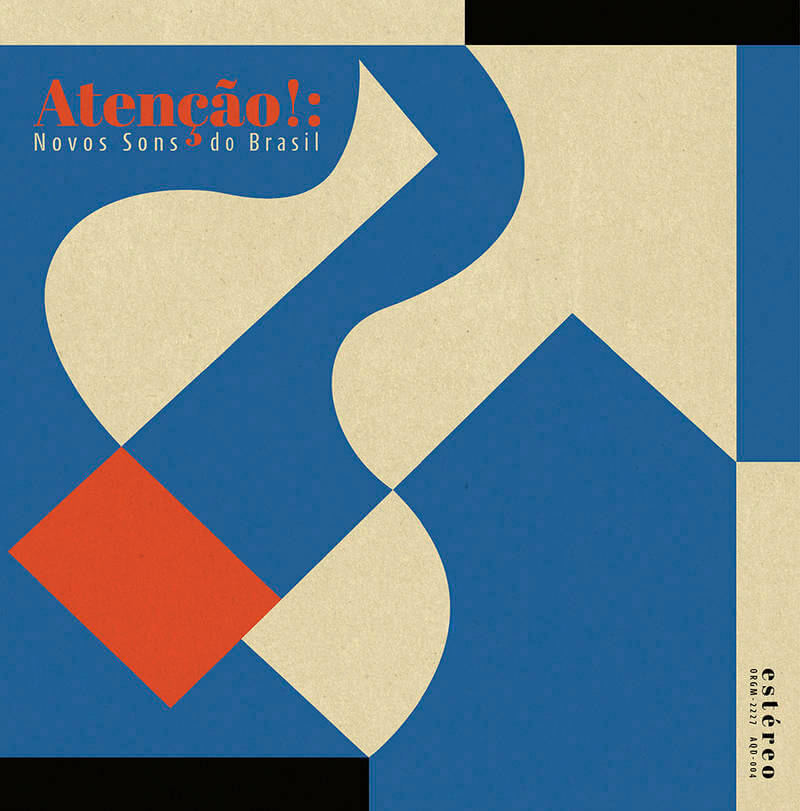 Coming your way especially for Record Store Day, Aquarium Drunkard's own premium house blend of heady Brazilian vibes mixed up and presented in collaboration with the good folks at Org Music. Curated and produced by AD founder Justin Gage, Atenção! Novos Sons do Brasil is the stuff that's scarcely left our turntable in the last few years, a compilation of artists who seem to be working both independently and collectively, presenting a kaleidoscopic mash-up of sounds and styles rooted firmly in the present, all laced with loving doses of classic Brasiliana. While some names have already graced our digital pages (Chico Bernardes, O Terno, Ana Frango Elétrico, Sessa, Kiko Denucci, et al.), we've also tossed in some nuggets that might've slipped under the radar— Irmão Victor's woozy, Tom Zé inflected "Reflexões Navais," Joysara and Giovani Cidreira's saudade- drenched "Anos Incríveis," and Metá Metá's "Obatalá," a lilting sax instrumental hammocked gently between Stan Getz and Alabaster de Plume.
Of course it's possible to delve further into each artist included here—and we highly recommend you do—but Atenção!: Novos Sons do Brasil is equal parts sampler and signpost, pointing toward a breezy, psychedelic yester-now, our sonic postcard from a sunny São Paulo of the mind. See you there… | j annis
Chico Bernardes – O Espelho ++ Tim Bernardes – Recomeçar ++ Irmão Victor – Reflexões Navais ++ Cavatento – Lagartia ++ Ana Frango Elétrico – Promessas e Previsões ++ Sessa – Dez Total (Filhos de Gandhy) ++ O Terno, Shintaro Sakamoto, Devendra Banhart – Volta e Meia ++ Kiko Dinucci – Olodé ++ Josyara, Giovani Cideira – Anos Incríveis ++ Metá Metá – Obatalá
For Heads, by heads. Aquarium Drunkard is powered by its patrons. Keep the servers humming and help us continue doing it by pledging your support via our Patreon page.