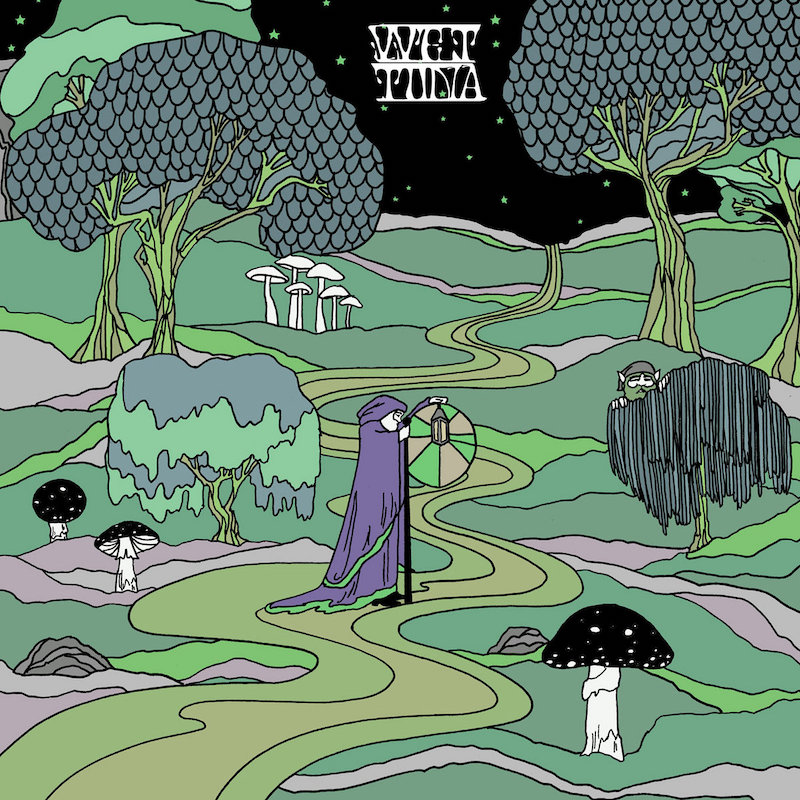 Deep fried in vibe and spiked with a little bit of the good stuff, Warping All by Yourself is a fresh helping of glorious rural delirium served up from the wooly woodland world of Wet Tuna. Here we find the untethered aural id of Matt "MV" Valentine roaming wild and free, uncoupled from Pat "PG Six" Gubler this time around, leading a merry band of mainstay collaborators that include Erika "EE" Elder, Samara Lubelski, Mick Flower and Doc Dunn.
Whether extolling the virtues of homegrown sustenance on the bookending "Raw Food" or getting deep down in the funk, Valentine brings the goods and then some via his trademark Specrasound production—a near alchemical blend of textures that can deliver the Arthur Russell-meets-Lee Perry shakedown disco of "Sweet Chump Change" and "So Much Vibe in the World" one minute, and the gentle, soul-tinged contact high of "Kinda Feelin' Good" the next.
As ever, Valentine plays the intrepid mage, grooving hard into the light fantastic as Wet Tuna continues to evolve, reminding us all that warping is an active process, whereby new forms become possible. | j annis
P.S. Don't sleep on digital b-side "Goin Up The Country>Rural Mines." MV does the Blind Owl proud with his take on Canned Heat's back-to-the-land boogie, and it keeps fingers crossed for a fifth installment of the Tuna's Eau'd to a Fake Bookie cover series.
Only the good shit. Aquarium Drunkard is powered by its patrons. Keep the servers humming and help us continue doing it by pledging your support via our Patreon page.