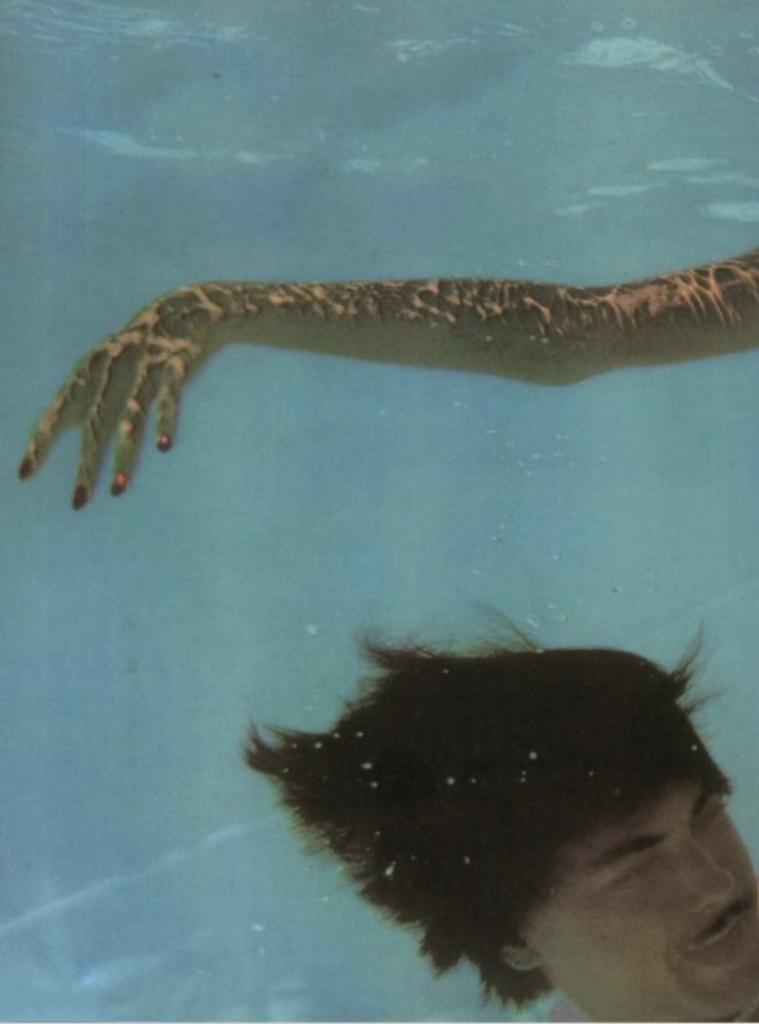 Springing forth, all is made new again. On Sunday, April 17, from 4-8 PM Pacific, it's time once again for Radio Free Aquarium Drunkard on dublab, four hours of freeform sounds from AD selectors. Up first, a springtime stew of dusty country rock, luminous folk, and hazy roots boogies from Chad DePasquale with New Happy Gathering. Then, Jason P. Woodbury takes us in for a set of trancers and dancers with Range and Basin. In hour three, Tyler Wilcox rolls away the stone with Doom and Gloom From The Tomb, centering in on the early '70s, with some somewhat west coast-focused zones. And to close, Tyler Craft presents First & Last, a glimpse into the world of Japanese private press, or 自主盤, pronounced "jishuban", which loosely translates to "independent board." And to close? A few recent favorites featured over at AD. 
New Happy Gathering with Chad DePasquale: Randy Newman, "Mama Told Me Not to Come" ++ John Prine, "Pretty Good" ++ David Nance, "Wet Candles / Bled Inside Each Other's Wounds" ++ Rosali, "If Not for Now" ++ Cherokee Rose, "Gypsy Wind" ++ Link Wray, "Shine the Light" ++ Melanie, "Babe Rainbow" ++ Tobacco City, "Till the Moon Don't Shine" (Aquarium Drunkard Lagniappe Session) ++ J.J. Cale, "Cherry" ++ Tobacco City, "Never on My Mind" ++ Lucinda Williams, "I Lost It" ++ Big Thief, "Red Moon" ++ Cactus Lee, "All That While" (Live from Dry Creek Cafe) ++ Link Wray, "In The Pines" ++ Kathy Heideman, "The Earth Won't Hold Me"
Range and Basin with Jason P. Woodbury: John Lurie, "Small Car" ++ Ui, "Drive Until He Sleeps" ++ The Orb With Lee "Scratch" Perry, "Golden Clouds" ++ Bee Pieces, "Dorothy's On Island Time" ++ Spontaneous Overthrow, "it's All About Money" ++ Daniel Shurgin, "Ronnie" ++ Darondo, "True" ++ Smokey, How Far Will You Go ++ Resonars, "Before You're Gone" ++ King Khan, "Theme of Yahya" ++ Broadcast, "In Here The World Begins" ++ Mellotron Variations, "Pulsar"
Doom and Gloom From The Tomb With Tyler Wilcox: The Rascals, "Little Dove" ++ Gene Clark w/ the Flying Burrito Brothers, " Here Tonight" ++ Jack Nitzsche, "Lower California" ++ Beach Boys, "'Til I Die" ++ Joni Mitchell, "Hunter" ++ Everly Brothers, " Mandolin Wind" ++ Ian Matthews, "Dirty Work" ++ The Band, "Sleeping" ++ Karen Dalton, "In A Station" ++ Bob Dylan, "Tomorrow Is A Long Time" ++ Randy Newman, "Lucinda" ++ Paul Simon, "Peace Like A River" ++ Chris Darrow, "Move On Down The Line" ++ Harry Nilsson, "Marry Me A Little" ++ Terry Callier, "You Don't Care" ++
First & Last: Japanese Private Press, Volume 1: 伍円玉 (Goendama) – 天使たちが (1973) ++ きのこ雲 (Kinoko Gumo) – ちいさな生命に名前をください (1972) ++ 南島フォークメイツ (South Island Folkmates) – ひといきWhm (1975) ++ 緑の親指 (Midori no Oyayubi) – いつまでも いつまでも (1973) ++ . ザ・ウィーズ (The Weeds) – じいじいの (1970) ++ . 宿屋飯盛 (Yadoya no meshimori) – 飛んでみたのさ (1972) ++ Noah – 春の歌 (197?) ++ さとうりょうこ (Ryoko Sato) – 渚 (1973) ++ Jupiter 1 – 失恋 (1974) ++ 久利無始洋館 (Kurimushi Yokan) – 一通の手紙 (1975) ++ 日比野てつみ (Tetsumi Hibino) – 愚痴 (1972)
AD SELECTS: Wet Tuna, "Raw Food" ++ Steve Monite, "Only You"
Only the good shit. Aquarium Drunkard is powered by its patrons. Keep the servers humming and help us continue doing it by pledging your support via our Patreon page.