Founded in 2013 by Lorenzo Fabrizi and Andrea Galtieri, the Rome based Sonor Music Editions focuses strictly on the world of vintage Italian Library music and original soundtracks, largely from the 1970s and early '80s. Prolific, we asked Fabrizi and Galtieri to curate a medley of sounds via their catalog, and the following mix is most definitely a vibe. Dig in below, and check out the label's latest pair of releases, Vacanze / Nel Mondo Del Lavoro.
Sonor Music Editions :: Italian Library Music

1. Emanuelle In America Sweet – The hottest theme from the terrific Emanuelle In America movie OST by Maestro Nico Fidenco, the erotic thriller soundtrack masterpiece from 1977 reissued for the first time on vinyl by Sonor on July 2021
2. Coltivazioni – From the Italian Library grail Nel Mondo Del Lavoro from 1972, just reissued on Sonor. The mellow, beautiful and loungy sounds of one of the most precious and greatest works conceived by the Italian maestro Rino De Filippi, and originally used for the soundtrack of the Rai-TV documentary series Sapere: Il Petrolio.
3. Ritmica Distensiva – From the Italian Library grail Vacanze (1972-74 circa), just reissued on Sonor. Another first ever re-release of an impossible to find Library recording, with music by the great Italian Maestro Rino de Filippi again. Loungy, moody and groovy Lounge beats with the golden Italian taste of the 1970s.
4. Nanaue' – A Jazz-Funk groover from Black Sound From White People album, 1972, by the prince of Italian Funk Augusto Martelli. Da-ba-da vocals by Maestro Martelli himself.
5. Lavoro Ripetitivo – theme from Nel Mondo Del Lavoro album. Insistent, vibrant mood music.
6. Vacanza Blue – Theme from Vacanze release, featuring the legendary Maestro Alessandro Alessandroni here and his vocal scats in the background. Mind-blowing, cheerful Library music to die for.
7. Complesso Tessile – From Nel Mondo Del Lavoro release. Unique and complex mood music that spaces between Jazz and Lounge. This track really catches the library music job in adding music to films and documentaries.
8. Emanuelle In America Theme – Main theme from the golden soundtrack movie soundtrack. Sexploitation cult and acclaimed director Joe D'Amato's third instalment of Black Emanuelle film series starring Dutch actress Laura Gemser. The deepest, intense and most thrilling volume of Black Emanuelle adventures with the best music cuts of the whole series.
9. Formula 1 Nell'Inferno Del Grand Prix OST – Seq. 14 – A lost soundtrack from Maestro Alessandro Alessandroni, remastered from its original master tapes and released on Sonor/Beat Records for the first time!; poundering Jazz-Funk driven groove and I Cantori Moderni chorus accompaniment.
10. Sentiero Allegro – Airy, sparkling and beautiful Bossa Nova theme from Vacanze album.
11. Loco Love Motor – swirling Jazz-Funk theme from the Black Sound From White People lp with da-ba-da vocals and Psychedelic flutes by Mr. Giancarlo Barigozzi, with plenty of euro-funk groove.
12. Free Samba – Frenzy Samba Jazz dopeness from Black Sound From White People.
13. Ritorno In Macchina (alt. vers.) – Stoned groove heater from "UTOPIA" album, 1972, re-released for the first time on Sonor in July 2021.
14. Trouble – Terrific Voodoo funky theme from the Emanuelle In America OST, mental Afro-Beat music with dancing percussion and esoteric vibrations.
15. Edilizia – Another track winner from Nel Mondo Del Lavoro, with down tempo Lounge Funk, flowing rhythms and flute, harpsichord on evidence.
16. Formula 1 Nell'Inferno Del Gran Prix OST – Seq. 1 – First track from this gorgeous soundtrack, previously unreleased on all formats. Fantastic groovy orchestra playing some aggressive Jazz-Funk with heavy drums and roaring guitars.
17. Sara' Stato Il Futuro – Words spoken over Free Jazz rhythm, from the great Black Sound From White People.
18. I Celebrate Myself – Instrumental – From the Emanuelle In America OST; mind-blowing theme, with dreamy orchestral arrangements
19. Benessare Industriale – Breathtaking, wordless theme from Nel Mondo Del Lavoro, with the authentic 'Italian Riviera' sound of the 1970s and unbelievable scat vocals by Edda Dell'Orso.
20. Panorama Beach – Another golden track from the Vacanze album, driven loungy vibes with dreamy and flowing atmosphere.
21. Fabbricauto – Always from Vacanze, a bouncy Jazz-Funk driven theme with shapy harpsichord and strings.
22. Krypto Blues – Bluesy Jazz from Black Sound From White People, with Giancarlo Barigozzi soprano sax on evidence.
23. Ingranaggi – Complex, industrial mood music from the Nel Mondo Del Lavoro album with an obsessive movement.
24. Utopia – Final track for this mix, is the one that brings the name of its album, Utopia. Avant-garde building theme on improvised notes.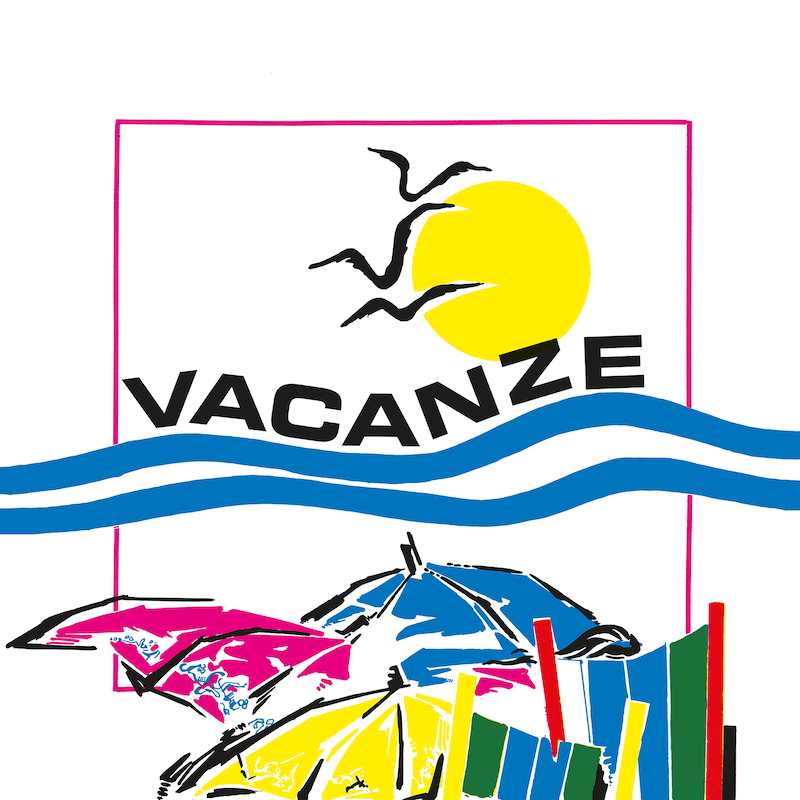 For Heads, by heads. Aquarium Drunkard is powered by its patrons. Keep the servers humming and help us continue doing it by pledging your support via our Patreon page.