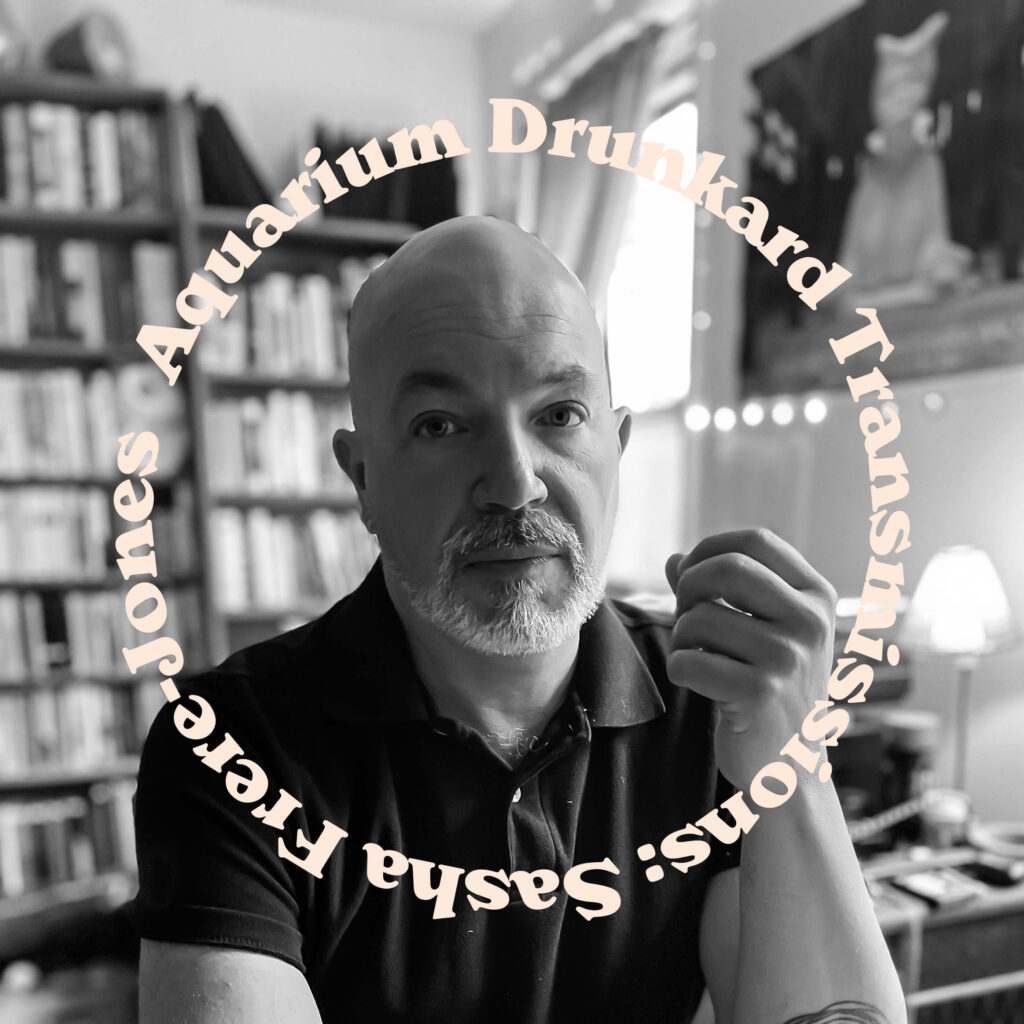 Writer, musician, and prolific TikToker Sasha Frere-Jones joins us on Transmissions, Aquarium Drunkard's weekly talk show podcast to discuss music criticism, listening habits, and self forgiveness. As a player, he's known for his work with the fantastic post-rock band Ui, whose funky rhythms dipped into dub and electronica, the avant-rock band Body Meπa, where he plays alongside Greg Fox, Grey McMurray, and previous Transmissions guest Melvin Gibbs, and the ambient project Calvanist. As a writer, he's penned essays and criticism for The New Yorker, Los Angeles Times, Village Voice, and dozens of other outlets. Most recently, he's focused on the S/FJ Substack newsletter, where he shares music he's interested in and other cultural ephemera. Today on the show he joins host Jason P. Woodbury to discuss recovery, navigating online life, and music. A note for audiophiles: just like online life, there's a lot of extra clicks and noise in this one, but we believe the talk is more than worth sharing. Enjoy.
Transmissions :: Sasha Frere-Jones
If you dig the show and its archive, which features talks with Lee Ranaldo and Steve Shelley of Sonic Youth, Amanda Petrusich, Jim Jarmusch, Angel Bat Dawid, and many more, please consider leaving a five star rating or a review. We appreciate you helping us connect with new listeners however you do so. You can listen to and subscribe to Transmissions via Apple Podcasts, Spotify, Audible, and of course, the trusty RSS feed. 
Transmissions is written and produced by Jason P. Woodbury. Our audio is edited by Andrew Horton. Our show is executive produced by Justin Gage, Aquarium Drunkard founder. AD Transmissions is part of the Talkhouse Podcast Network. Rate, review, subscribe, and spread the word if you dig the show. Next week on the show, writer and musician Liz Lamere and Jared Artraud on the legacy and archive of Alan Vega of Suicide.
Transmission concluded.
Keep listening and reading. Aquarium Drunkard is powered by its patrons. Keep the servers humming and help us continue doing it by pledging your support via our Patreon page. For heads, by heads.