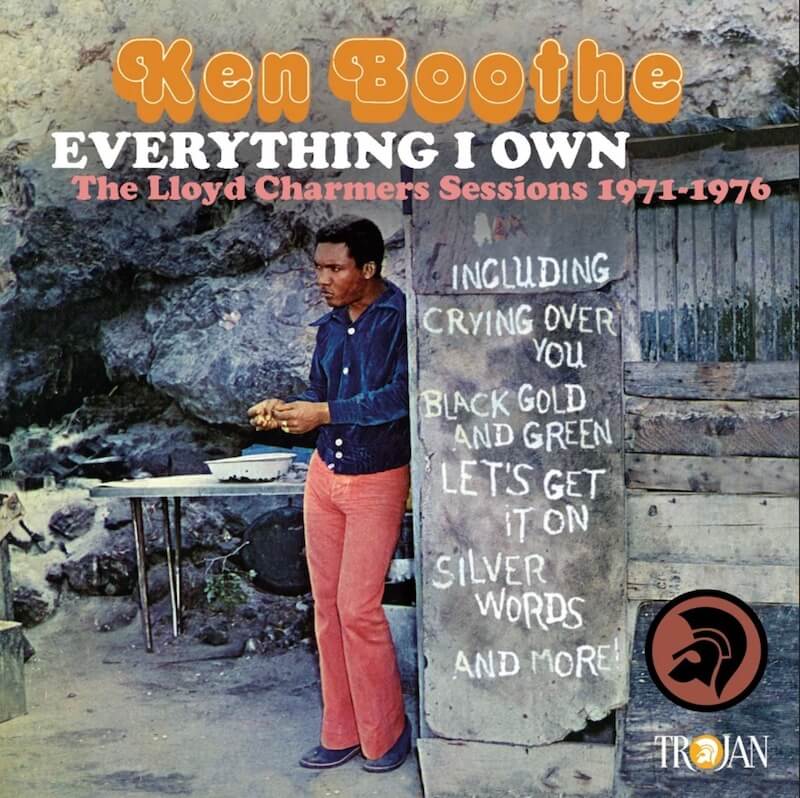 Are you sure Neil done it this way? Not exactly, but it's hard to care when the results are this good. Revered reggae crooner Ken Boothe teamed up with producer Lloyd Charmer's in the early 70s, after a decade cutting sides for a who's-who of Jamaica's top producers. Nestled amid covers of Syl Johnson, Marvin Gaye, and Bread on his 1975 LP Everything I Own, Boothe's take on ol' Shakey's downer 'Hey Joe' narrative is a scorcher for the books.
Taking their cue from Buddy Miles' arrangement (the credits erroneously attribute the entire tune to Miles), Boothe and Charmers trade soul-funk for a sultry lovers rock groove, punctuated with Willie Lindo's serpentine fuzz guitar licks. Channeling anguish and disillusion into each verse, Boothe takes his time over the gentle breeze of a backup choir before bursting into the chorus like someone confessing to a long-kept secret, finally unburdening themselves of earthly sins and taking the first glorious steps on the toward liberation and, who knows, maybe even salvation. | j annis
Only the good shit. Aquarium Drunkard is powered by its patrons. Keep the servers humming and help us continue doing it by pledging your support via our Patreon page.