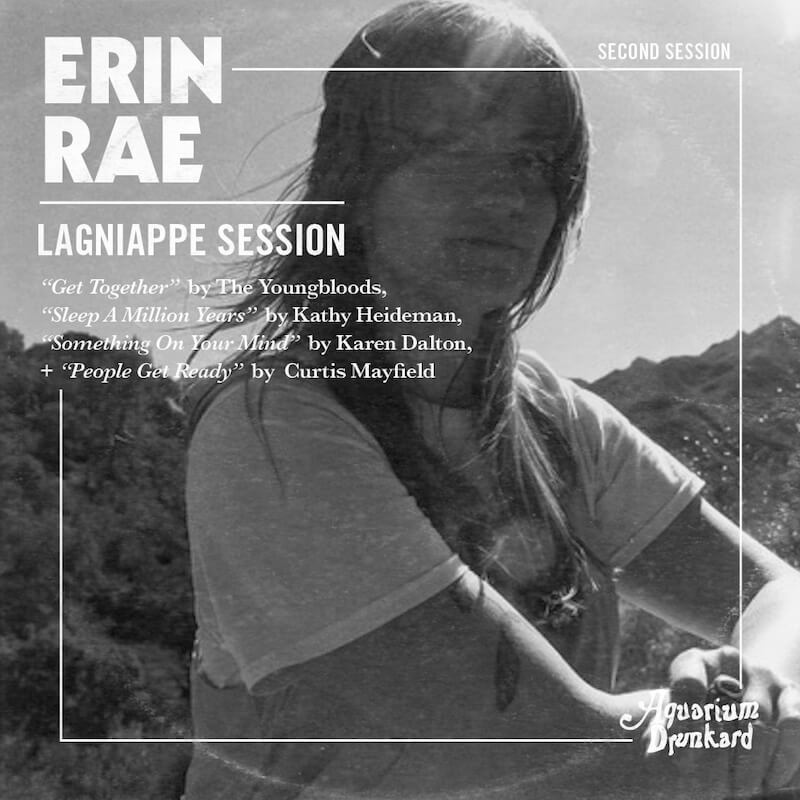 Lagniappe (la ·gniappe) noun 'lan-ˌyap,' — 1. An extra or unexpected gift or benefit. 2. Something given or obtained as a gratuity or bonus.
Following up the set she laid down in 2019, Erin Rae returns this month with her second Lagniappe Session. Comprised of live, single mic takes cut at a rehearsal before performing at the Newport Folk Festival, the following four recordings find Rae reflecting on the music of her childhood, the wisdom of a young Kathy Heideman, and the aching blues of Karen Dalton. Rae on her selections, below …
Erin Rae :: Sleep A Million Years (Kathy Heidlman)
This is just the best way to say "life is short. Enjoy the present moment." When I first came across this record, and music from this era in general, I just couldn't believe that there were so many folks who wrote songs about the things I was feeling, so many years prior to me feeling them. That's when it occurred to me I was kind of a hippie & they were, too. It was then I was having the mid-twenties realization that time is passing and circumstances & relationships are constantly evolving, and perhaps it's wise to cherish each one. Big and simple stuff. I picked it for this set at Newport because it was in line with the theme of togetherness, and just celebrating getting to gather again. Love it.
Erin Rae :: Something On Your Mind (Karen Dalton)
I mean, this one doesn't really need me to say anything about it. A heart-wrencher. And even more so after seeing the documentary about her out this year, and how they said Chet "Dino Valenti" Powers wrote it for her to sing. Everyone loves this song, no one needs my thoughts on it. But I do love to sing it. Connects right to my gut. The way that Dalton sings it, it kind of invites anyone who covers it to emote in a very raw way. You don't have to be concerned with it being the most perfect sound, it's more about finding where it connects in you and singing from there. I saw my friend Carl Anderson cover it once in Nashville at The 5 Spot. The way he sang it, he was wild. Kind of unhinged, almost like someone convulsing. It was so full of emotion and not at all contrived. I think that's the power of the song. You can find how to sing it in the truest way for yourself, because she so clearly does that in the original. 
Erin Rae :: Get Together (The Youngbloods)
My first memory of this song was my dad preparing to sing it for the church service at Bethany Christian in Jackson, TN. Would have been around 1996. Most of my favorite songs have been introduced to me this way. Something about the way my dad took songs and made them his own was so special, and I'm sure my love for my dad has something to do with it. Anyway, I'm supposed to be talking about this song. I love how simple it is, how poetic, and how incredibly buck wild the guitar solo goes on the original.
Erin Rae :: People Get Ready (Curtis Mayfield)
If I had known it was a Curtis Mayfield tune from the get-go, I may have been a bit more intimidated to sing it myself. This was another one that I first heard my dad sing as a kid. He sang it from the heart very convincingly. So many people have done it now. It's one that just feels so hopeful to sing. When we did it at Newport, Hiss Golden Messenger got up and sang it with us, and his energy was just perfect for it. Mike's own music to me is very hopeful, spiritual, and human. This recording is again just at the small rehearsal before we left for Rhode Island, and it felt so good to sing it.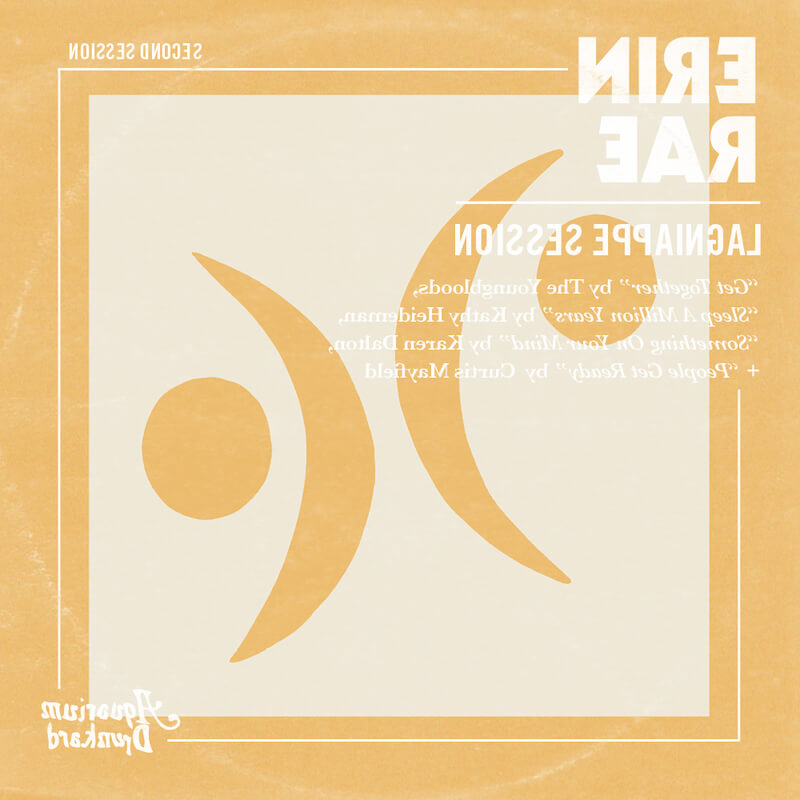 Acoustic Guitar & Vocals: Erin Rae Drums: Pete Lindberg Bass: Paul Defiglia Electric Guitar: Sean Thompson
Lagniappe Sessions Archives / imagery via d norsen / art d boudart / photo wrenne evans
Only the good shit. Aquarium Drunkard is powered by our patrons. Keep the servers humming and help us continue doing it by pledging your support via our Patreon page.