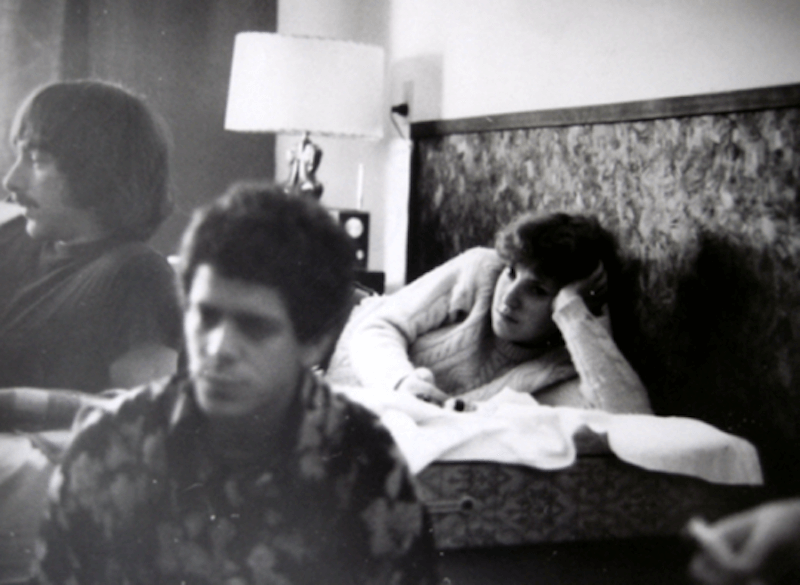 Dig into a homemade comp of choice Velvet Underground performances at the Boston Tea Party, the club that served as the band's home away from home in the late 1960s. These so-called "Professor Tapes" have circulated for years, but the master reels were made available a while back, and – though they're still far from an audiophile experience – they're much more listenable now. And the music here more than makes up for the 50+ year old tape hiss.
For the most part, the 80 minutes worth of tunes on Move Right In showcase the raucous, guitar-heavy side of the Doug Yule-era Velvets. You've got killer versions of "Foggy Notion," "Waiting For The Man," "Run Run Run," "I Can't Stand It," and, of course, an utterly demonic "Sister Ray," along with lesser-played tracks like "Ferryboat Bill," and "I'm Gonna Move Right In." The exception to the loud/fast vibe here is the morphine-drip "Pale Blue Eyes," which features a truly remarkable Lou Reed vocal and an equally perfect Sterling Morrison guitar solo. It's a gem. | t wilcox
Download: Move Right In: The Velvet Underground At The Boston Tea Party, 1968-1969
1. Move Right In 2. Waiting for the Man 3. What Goes On 4. Foggy Notion 5. Ferryboat Bill 6. Run Run Run 7. I Can't Stand It 8. White Light White Heat 9. Pale Blue Eyes 10. Sister Ray
For heads, by heads. Aquarium Drunkard is powered by its patrons. Keep the servers humming and help us continue doing it by pledging your support via our Patreon page.