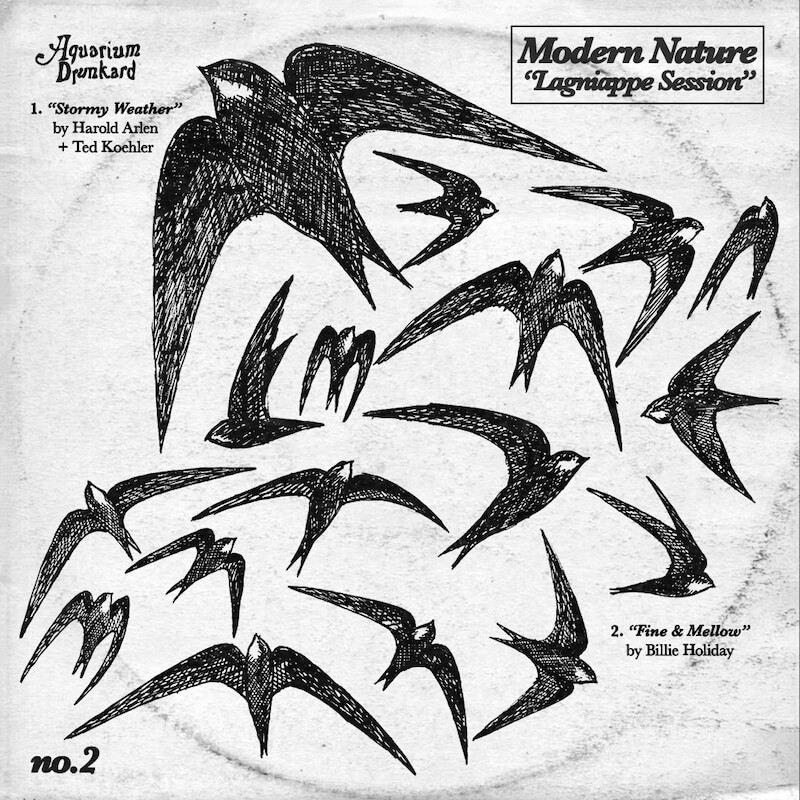 Lagniappe (la ·gniappe) noun 'lan-ˌyap,' — 1. An extra or unexpected gift or benefit. 2. Something given or obtained as a gratuity or bonus.
Bandleader, singer, songwriter and multi-instrumentalist, Jack Cooper continues to push boundaries, expanding upon the breadth, depth and scope of the ever-evolving Modern Nature. Open-ended in approach, Cooper and co. return with their second Lagniappe Session, this time digging into the lovelorn, torch perennial, "Stormy Weather", and the Billie Holiday penned blues lament, "Fine & Mellow". Cooper on his selections, below …
Modern Nature :: Stormy Weather (Harold Arlen and Ted Koehler)
"Stormy Weather" was written by Harold Arlen and Ted Koehler. The most famous version is perhaps by Etta James, Ella Fitzgerald or Billie Holiday but our version is inspired by Elisabeth Welch's performance of the song in Derek Jarman's adaptation of The Tempest. Our recent album was also inspired by The Tempest and I'd rewatched Jarman's version at the end of last year. The masque that ends Jarman's version is perhaps his finest hour and Elisabeth Welch's Goddess and "Stormy Weather" is central to that. I've been singing it around the house recently and that's sort of coincided with me working on new Modern Nature music that's more abstract and open; so recording this has been an interesting way of developing ideas.
Modern Nature :: Fine & Mellow (Billie Holiday)
The live version of this by Billie Holiday and Her All Star Band at the CBS Studio in 1957 is impossible to get close to. Lester Young's solo is one of the greatest of all time. If you haven't heard it, then please search it out. Like "Stormy Weather" I've been singing this a lot recently and doing that has made me think a lot about melodies. When one imagines a melody for the first time, it's usually quite abstract; tonally and rhythmically. It's only when you sit down to work out the chords and impose a rhythm does it take on this familiar form… you water down what's usually a more interesting thought. This comes at that idea back to front.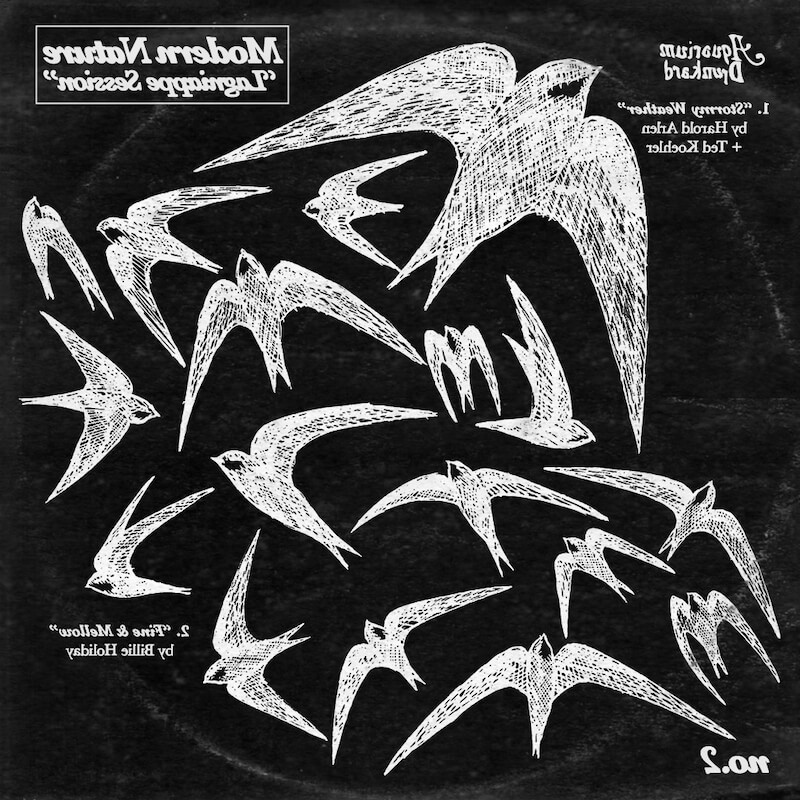 Lagniappe Sessions Archives / imagery via d norsen
Only the good shit. Aquarium Drunkard is powered by our patrons. Keep the servers humming and help us continue doing it by pledging your support via our Patreon page.