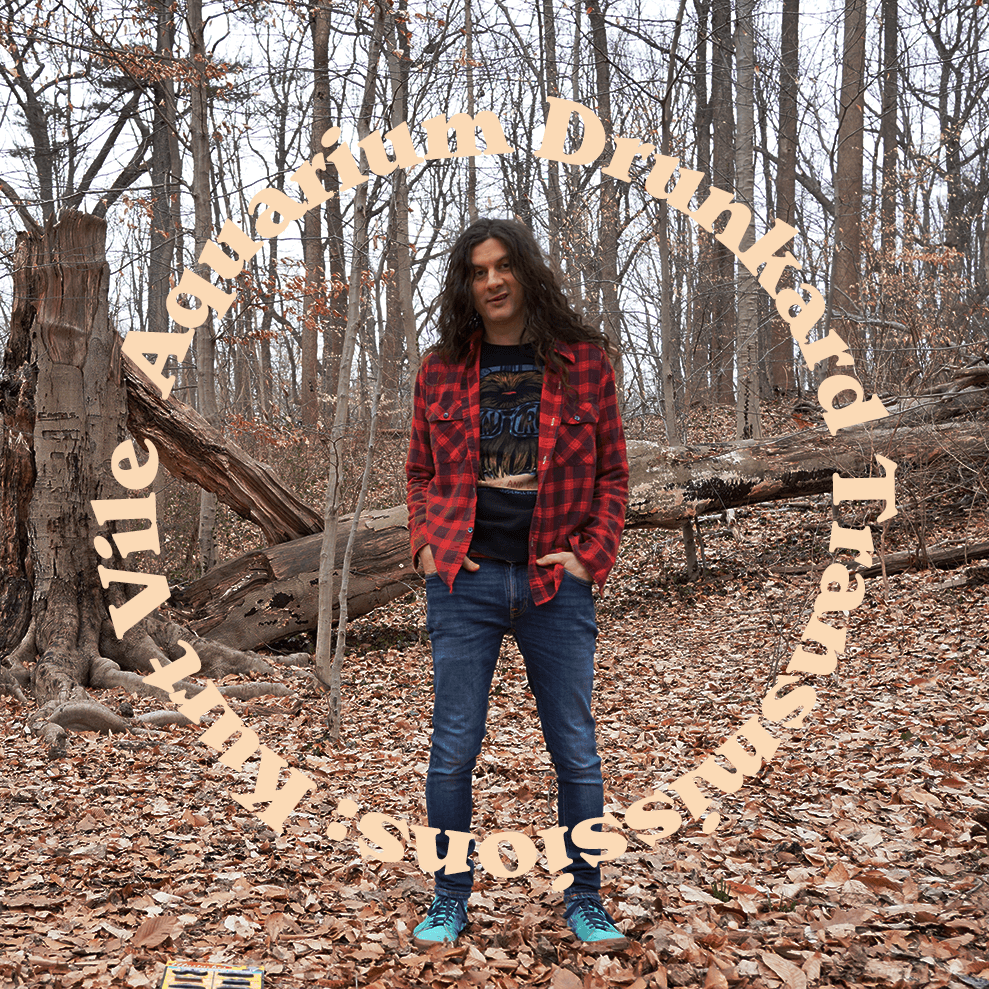 "It's funny, I was working up to it for so long…it's been my dream." This week on an all-new episode of our weekly Transmissions podcast, return guest Kurt Vile joins us from his basement studio Overnight KV to discuss his great new album (watch my moves). Loose, sprawling, and filled with spacey but intimate jams that couple drum machines, smoke-curled guitars, and off the cuff vocals, the record feels like being invited into Vile's head to sit down and hang out a spell.
Transmissions :: Kurt Vile
Since emerging from the Philadelphia freak underground in the mid-2000s, Vile has established himself as a quixotic singer/songwriter. Like his former bandmates in War on Drugs, Vile draws from rock & roll traditions, but turns them sidewise, imbuing his songs with a sidewise humor and charm. (watch my moves) is his first for Verve Records.
This conversation with host Jason P. Woodbury is also like being invited into KV's head, as he shares thoughts on the new record, unpacks what he learned during the pandemic, reflects on working with producer Rob Schnapf, digs into his favorite Bruce Springsteen deep cuts, and offers musings on Neil Young, Kesha, and Sun Ra.
If you dig the show and its archive, which features talks with Lee Ranaldo and Steve Shelley of Sonic Youth, Amanda Petrusich, Jim Jarmusch, Angel Bat Dawid, and many more, please consider leaving a five star rating or a review. We appreciate you helping us connect with new listeners however you do so. You can listen to and subscribe to Transmissions via Apple Podcasts, Spotify, Audible, and of course, the trusty RSS feed. 
Transmissions is written and produced by Jason P. Woodbury. Our audio is edited by Andrew Horton. Our show is executive produced by Justin Gage, Aquarium Drunkard founder. AD Transmissions is part of the Talkhouse Podcast Network. Rate, review, subscribe, and spread the word if you dig the show. Next week on the show: Sarah Martin of Belle and Sebastian.
Transmission concluded.
Keep listening and reading. Aquarium Drunkard is powered by its patrons. Keep the servers humming and help us continue doing it by pledging your support via our Patreon page. For heads, by heads.