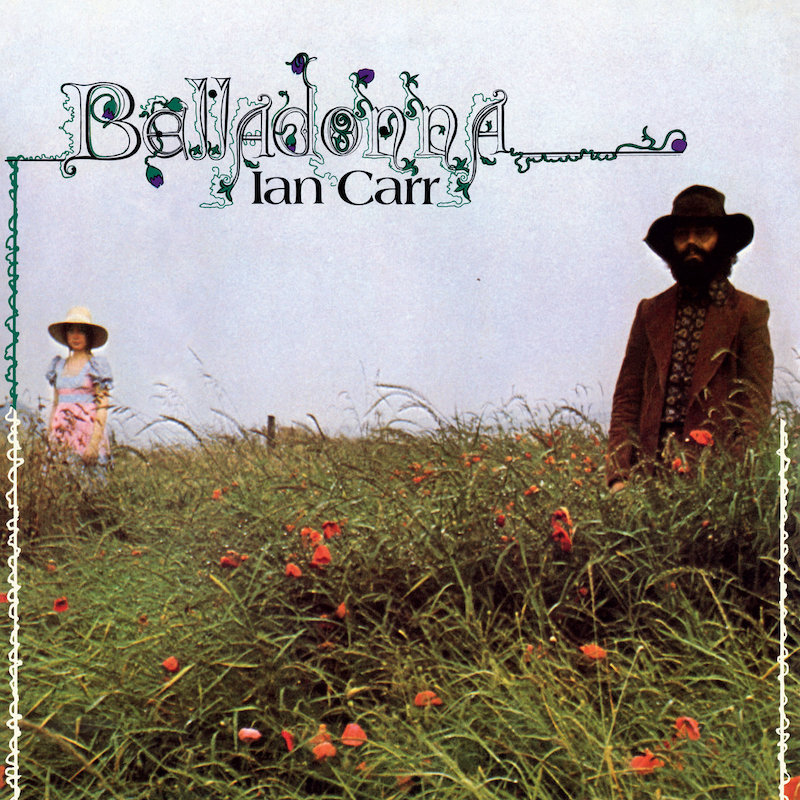 Of all the UK acts to tinker with the temperamental alchemy of jazz-rock in the early 70s, none slapped harder Ian Carr and Nucleus. Despite all the aesthetic trappings of an acid-folk gem on the cover, Belladonna lives in the venn between by Miles Davis' dark, post-Bitches Brew fusion and the heady prog jamming of Soft Machine and Islands-era King Crimson. Though credited solely to Carr when it was released, Belladonna is a Nucleus session in all but name, featuring the group's 1972 sextet lineup augmented by guitarist Allan Holdsworth.
Taking a tip from Miles (who he would later write a biography of), Carr was a generous bandleader who valued atmosphere over chops, never afraid to hang back and give the band room to work. And work they did. Dig "Summer Rain," with its loping, ethereal groove rolling in like humid mist, the steady simmering title cut, or "Mayday," which could fit right in on ay blaxploitation soundtrack. But it's "Remadione" that manages to sum up what Carr and Nucleus are all about in just under four-minutes—a gentle hit of brass and woodwinds that comes up into an unrelenting breakbeat before Holdsworth parlays the whole thing into a fever-dream shredder that could make John McLaughlin blush. Full of lean horn lines, electric piano haze, and samples galore, Belladonna an absolute monster, and without question one of the dankest albums ever to bubble up from the UK's progressive underground. | j annis
For Heads, by heads. Aquarium Drunkard is powered by its patrons. Keep the servers humming and help us continue doing it by pledging your support via our Patreon page.