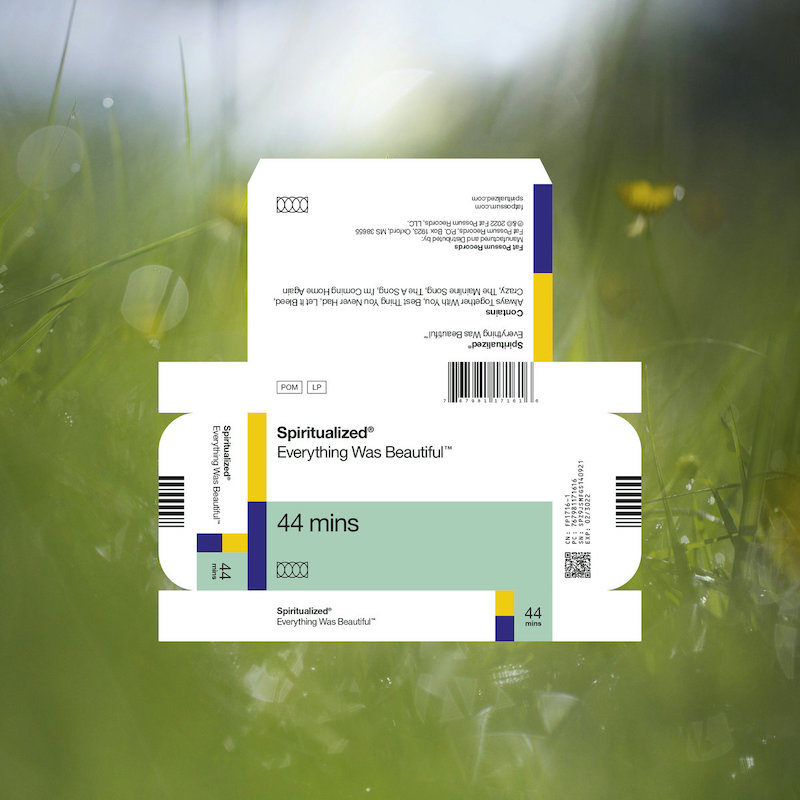 A bit more than 30 years ago, Jason Pierce shook off the end of Spacemen 3 in a sweeping, cosmic re-imagination of the Troggs "Anyway That You Want Me". Now three decades on, he's still blowing fragile melodies into sweeping orchestral climaxes, finding a spiritual resonance in maximalist, elaborately arranged pop. Everything Was Beautiful is Pierce's ninth album as Spiritualized, coming four years after the solitary of And Nothing Hurt and, perhaps more relevantly, in the immediate wake of Fat Possum's reissue of the first four Spiritualized albums. It's a glorious summation of the Spiritualized journey so far, an exhilarating, enveloping document of Pierce's art.
It begins, as his albums often do, almost in a whisper, with the in-your-ear intimacy of "Always Together With You," as Pierce recounts all the ways he wants to be there for an unidentified "you." You could read it as romantic pop, or as a conversation with his listeners, as he promises to serve as a radio, a unicorn, a satellite, a universe, whatever's required. As the song picks up density with vast choral harmonies, bells, strings, guitar feedback, drums, it transforms from confessional sincerity to a universal statement. And yet, no matter how much Pierce piles onto this simple, repeated melody—and make no mistake, he lays it on with a shovel—the song never buckles under the weight. It inflates like a soap bubble until it fills the sky.
That's the big pop symphony, the one that will remind you of epic "Ladies and Gentlemen We Are Floating in Space" or expansive "Out of Sight" from Let It Come Down, but other cuts work from a leaner, more rock-oriented angle. "Best Thing You Never Had" has a lashing guitar lick that draws on Pierce's formative encounters with the Stooges and the Velvet Underground, and "Let It Bleed (for Iggy)" gives a nod to both the Stones and the Stooges, turning a minimalist blues bend into large scale rock and roll psychedelia.
It's been a long trip through the decades, and some things have changed. The drugs Pierce sings about now on "I'm Coming Home," for instance, are prescription medications. But the years and the albums and the long periods for thinking in between have left Jason Pierce in absolute control of his horizon-to-horizon visions. These songs are big and ambitious and layered with coexisting ideas, but there are no loose ends. They coalesce around simple melodies that lodge almost immediately in your head, then build them out with gospel choirs and orchestras, and every bit supports Spiritualized's ecstatic visions. | j kelly
Related: Spiritualized :: The Aquarium Drunkard Interview
For Heads, by heads. Aquarium Drunkard is powered by its patrons. Keep the servers humming and help us continue doing it by pledging your support via our Patreon page.