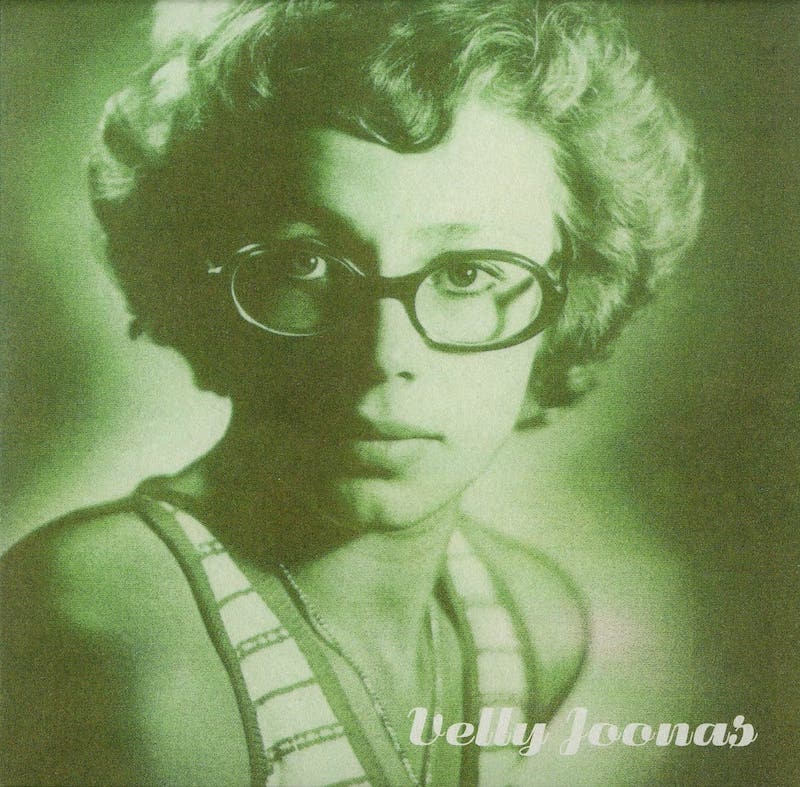 An enigmatic figure in Estonian music, Velly Joonas is a diverse and prolific audiovisual artist who has worked within many mediums, including painting, poetry, and a surprisingly diverse set of musical genres. While her career has included touring through the Soviet Union as a singer with Russian orchestras, and later, a lengthy focus on folk music, her most vital recordings are from her early days as a pop and soul singer.
Velly Joonas :: Stopp, Seisku Aeg!
"Stopp, Seisku Aeg!" was recorded as a demo for the amateur band Vstretša to support a performance permit application as an example of what they would play. Joonas suggested covering "I See Red!" by Anni-Frid Lyngstad of ABBA (released under the name Frida for her first English language album), rewriting the lyrics herself in Estonian for Vstretša's version. The result is a funky, soulful jam, blending synths, strings, and Joonas's ethereal voice into a groove that far eclipses the original. This gem may have languished in extreme obscurity forever had Frotee not reissued it as a 7" in 2015, complete with an absolutely magical cover of "Feel Like Makin' Love" on the flipside. | j hammer
Only the good shit. Aquarium Drunkard is powered by our patrons. Keep the servers humming and help us continue doing it by pledging your support via our Patreon page.