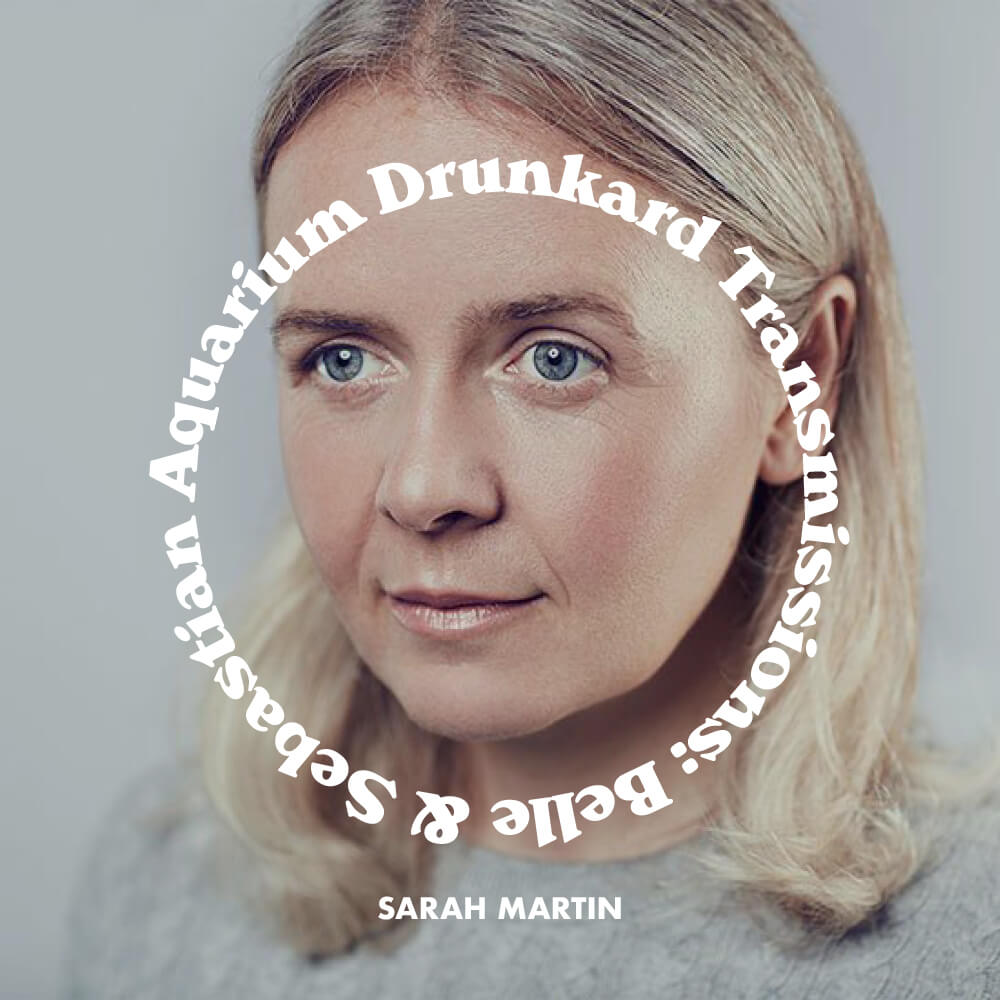 Welcome back to Transmissions. Today on the show we're joined by Sarah Martin of Glasgow's Belle and Sebastian. The legendary Scottish indie band has a new album out now on Matador, A Bit Of Previous. Offering sunshine pop, disco-inflected groovers, and plenty of jangle, it's a record that finds Belle and Sebastian sounding very much refreshed.
Transmissions :: Sarah Martin of Belle and Sebastian
Martin joined the band just after it started, linking up with songwriter Stuart Murdoch right before the recording of the landmark album If You're Feeling Sinister. She joined host Jason P. Woodbury to discuss the new record, the band's history, that infamous scene in High Fidelity, the Belle and Sebastian cruise and much more. 
If you dig the show and its archive, which features talks with Lee Ranaldo and Steve Shelley of Sonic Youth, Amanda Petrusich, Jim Jarmusch, Angel Bat Dawid, and many more, please consider leaving a five star rating or a review. We appreciate you helping us connect with new listeners however you do so. You can listen to and subscribe to Transmissions via Apple Podcasts, Spotify, Audible, and of course, the trusty RSS feed.
Transmissions is written and produced by Jason P. Woodbury. Our audio is edited by Andrew Horton. Our show is executive produced by Justin Gage, Aquarium Drunkard founder. AD Transmissions is part of the Talkhouse Podcast Network. Rate, review, subscribe, and spread the word if you dig the show. Next week on the show, Jeff Cloud of Velvet Blue Music.
Transmission concluded.
Keep listening and reading. Aquarium Drunkard is powered by its patrons. Keep the servers humming and help us continue doing it by pledging your support via our Patreon page. For heads, by heads.