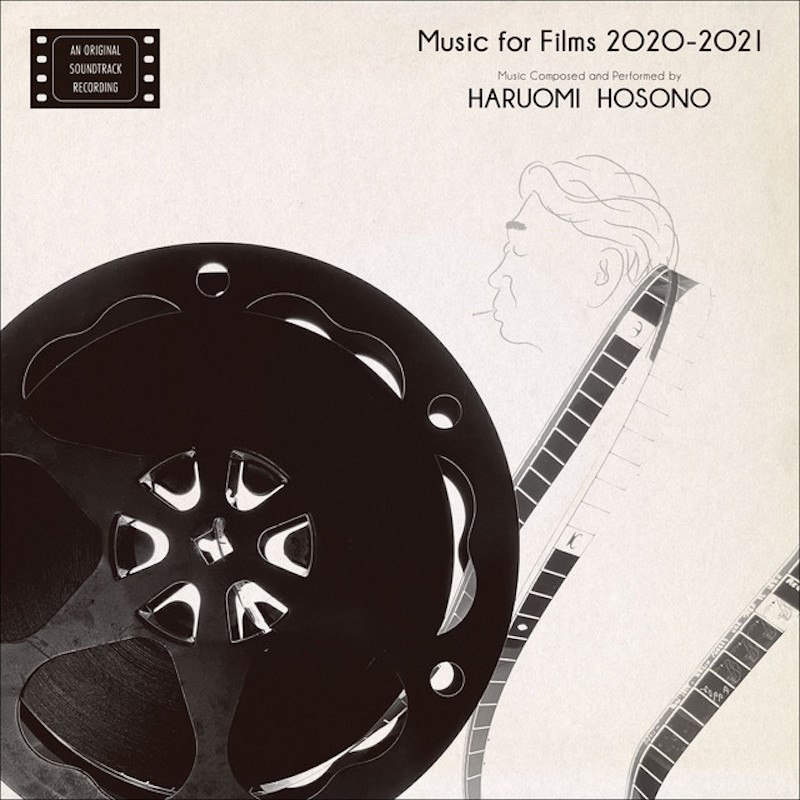 Slowing down? If you've paid even half attention to the prolific vocation of Haruomi Hosono you know it's not in the cards. Long before Shoplifters made waves at Cannes, composition work had long been a staple of the musician's repertoire. Before full OST releases were easily accessible, earlier relics like 1985's Incidental Music (released shortly after the dissolution of Yellow Magic Orchestra) served as a sampling of Hosono's various cinematic soundscapes–multimedia projects ranging from film and television to gallery installations. With the last few years delivering a couple of Japanese documentaries on Hosono's magnificent career, Music for Films compiles highlights from those, complemented with some recent obscure scores.
Haruomi Hosono :: Sayonara America, Sayonara Nippon
Acoustic ballad "さよならアメリカ さよならニッポン" (Sayonara America, Sayonara Nippon) is the Hosonoo self-covering his band Happy End's track from 1973's eponymous final album, made with Van Dyke Parks. Originally recorded for the No Smoking documentary, the track is also part namesake of last year's Sayonara America, showcasing Hosono's recent stateside touring. On the instrumental side, the beautifully atmospheric "Gravity" is lifted from the original score of the Chilean short film of the same name. Meanwhile, Side B covers the entire, ambient piano driven soundtrack of director Edmund Yeo's thriller Malu. As we eagerly anticipate more widespread releases of these documentary works, it's comforting to know that the original audio counterparts are stronger than ever. | m neeley
Only the good shit. Aquarium Drunkard is powered by our patrons. Keep the servers humming and help us continue doing it by pledging your support via our Patreon page.