We recently caught up with Spencer Zahn whose new album, Pale Horizon, dropped last week via Cascine. A multi-instrumentalist whose varied output touches on jazz and piano-based works, for this installment of Diversions Zahn dives deep into the works of fellow traveler, Keith Jarrett.
---
There are many artists that I continually come back to that bring me joy and inspiration but the artist whose music seems to be what I reach for most is that of Keith Jarrett. Whether I am starting my day off and need a boost of energy with a record like Expectations or I am unwinding from a long day and want to hear Keith's sprawling and delicate improvisations on the Sun Bear Concerts, there is a Keith Jarrett for every occasion in my life. His constant evolution and staggering volume of output as an artist are things that inspire and drive me to keep making music. With the vast number of albums and material to dive into, I thought it would be good to go through some of my favorite moments and albums chronologically starting in the late 60s.
In the late 1960s into the early 70s as Keith Jarrett was beginning to release albums as a bandleader, he had his trio with Charlie Haden on bass and Paul Motian on drums. This trio is a good way to hear the trajectory that Keith was on while also highlighting the sound of the musicians that he was working with at that time. On their first studio release as a trio, all three member's personalities shine through on the album Life Between the Exit Signs. The freedom of improvisation mixed with the beauty and complexity of the melodies make this album and the other trio albums a unique take on the piano trio of the 60s. Jump ahead to 8:45 in this live video of the Keith Jarrett Trio in Germany to get a feeling of the energy and style the trio had together. This clip also highlights Charlie Haden and Keith Jarrett moving over to play soprano saxophone.
During this early period while Jarrett was touring in Europe, there is a great video of Keith Jarrett talking about his personal interactions describing them in a way that relates very closely to his music and how he connects with his bandmates musically. He speaks about finding beauty in these interactions and how we all decide to say what it is we want to say. This trio again features Paul Motian on drums but has the bassist Gus Nemeth rather than Charlie Haden. Jump to around 12:00 to watch them play a beautiful ballad which I assume is fully improvised.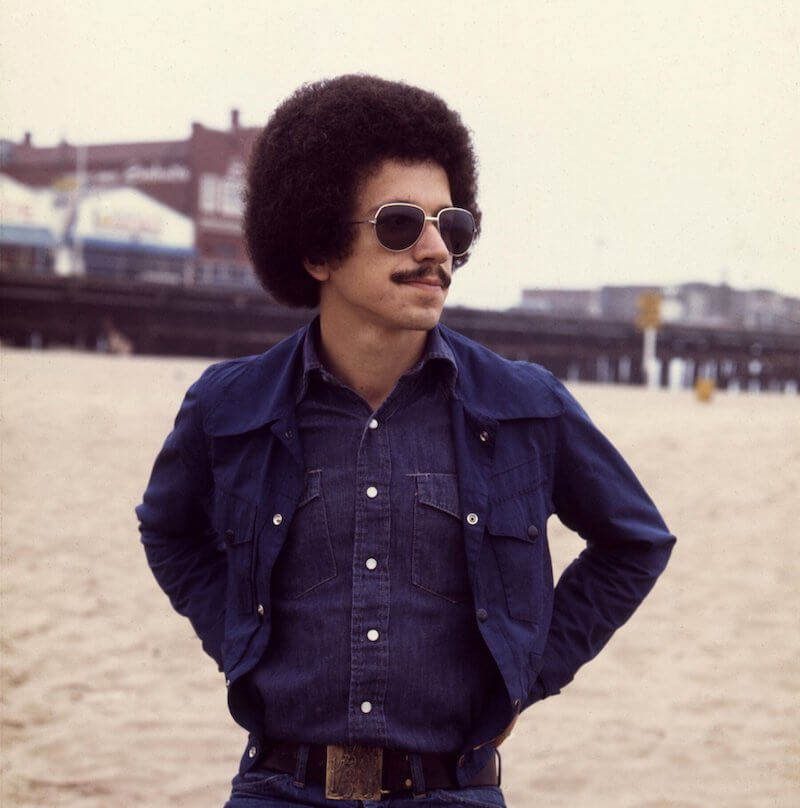 As Keith Jarrett's trio was touring and recording, he made the unusual exception to play the Fender Rhodes electric piano with Miles Davis. This apparently was not an instrument he enjoyed playing and ultimately he would only play Rhodes with Miles Davis. The year or so that Keith played with Miles from 1970-1971 produced Live-Evil as well as this live footage from their tour in Europe. It is worth mentioning that even though Jarrett was playing in Miles' band, his sound and style is unmistakably his own and also highlights Miles' playing in a way that no other keyboardist did quite the same in his band. The above video is great from beginning to end and features Michael Henderson on bass, Ndugu Chancler on drums, Mtume on percussion, Don Alias on percussion, and Gary Bartz on soprano saxophone.
Following up his trio releases and brief stint with Miles, Jarrett expanded his trio by adding Dewey Redman on saxophone. This became known as the American quartet and often featured Sam Brown on guitar and the percussionists Danny Johnson or Guilherme Franco. For me, this is my favorite Keith Jarrett band. The albums that this group released such as Expectations, Fort Yawuh, Treasure Island, Death and the Flower, Birth, Eyes of the Heart, and more, are some of my favorite albums, period. I can't say enough about this band. They changed the way that I hear music. Rather than write about certain moments I would recommend listening to the albums above. Songs that appear on these albums like, 'The Magician in You', 'Mortgage on My Soul', 'c, 'De Drums', and 'Prayer', are some of my favorite moments in music. Check out this video of the American Quartet Live in 1973. At 15:25 they start to play 'Le Mistral' off the album Treasure Island which eventually leads into the end of their set with the band playing the song, 'Introduction and Yaqui Indian Folk Song'.
The American quartet released albums with several different record labels including Atlantic, Impulse!, Verve, and ECM. While Jarrett was releasing music with the American group, he also was working with a European quartet that was being produced by Manfred Eicher for release on his label, ECM.
In 1974, Jarrett release both Treasure Island with the American quartet on Verve, and Belonging with the European quartet on ECM. It is interesting to hear both the similarities and differences in these two groups. And to compare the similarities and differences in the style of each of the musicians in the quartets. For instance, the difference in Dewey Redman's playing and sound versus Jan Garbarek's is quite extreme yet the compositions of Keith Jarrett propel both saxophonists into similar territory. The personnel of the European quartet plus Manfred Eicher's production aesthetic make albums like Belonging, My Song, and Nude Ants unique steps forward in Keith's sound and career. I love these records and songs like, 'Questar', 'My Song', 'Spiral Dance', and ''Long As You Know You're Living Yours', are some highlights. This video of the European Quartet playing 'The Windup' sounds and looks great. The band had recorded Belonging in April of 1974 in Oslo and toured the record following the session. Check out this other video from the same tour playing the same song, 'The Windup' in Oslo. It is both interesting and fun to compare the live versions and arrangements as the group performed the same songs that year. Maybe this concert in Oslo was filmed directly after the recording of Belonging while the band was still in town before tour!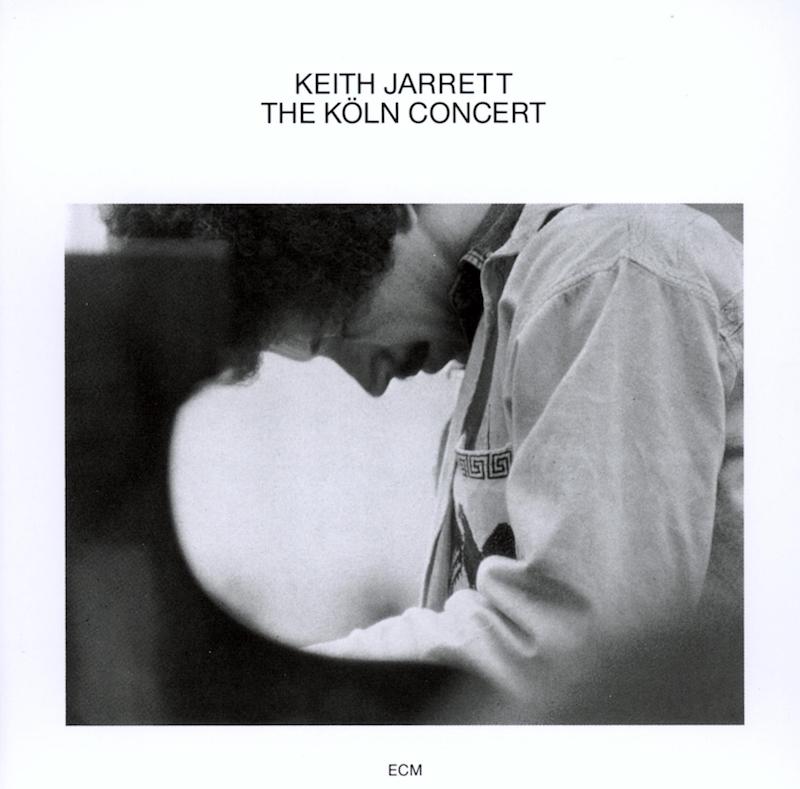 Many fans of Keith Jarrett might have been introduced to his music through The Koln Concert. This became Jarrett's best selling album and the best selling solo piano album of all time. While this album is an incredible work of improvisation, the other solo albums that Jarrett released both before and after The Koln Concert shouldn't go under appreciated. Albums like Staircase and Sun Bear Concerts are two of my favorite solo piano albums that Keith released following The Koln Concert. It is worth noting again, that his solo performances were fully improvised. His ability to create themes, elaborate on them, bring them back throughout the concert, and create such dynamic range is mesmerizing. Compare this video from 1984 in Tokyo, Japan to this video of another solo performance from 1972 in Molde, Norway. Both are masterful improvised concerts and show is range as a solo performer.
The last era of Keith Jarrett's career that I will talk about is the Standards trio. In the early 1980s, Jarrett created a trio with Gary Peacock on bass and Jack DeJohnette on drums. This was his main trio that he performed with for the next 20 years of his career. Though he continually made records with other configurations, like his duets album with Charlie Haden Jasmine, this trio was a mainstay and released many albums with ECM from 1983 until the mid 2000s. I like to think of this trio as a culmination of all the groups that Jarrett had leading up to the Standards trio. It also feels like an extension of groups like Bill Evans' Trio 64 that featured Gary Peacock and Joe Henderson's Power to the People that featured Jack DeJohnette. This video features Keith Jarrett's Standards Trio in 1985. Starting at 1:17:15 the band plays 'Stella by Starlight' and 'God Bless the Child'. The arrangements of these two songs by the Standards trio are two of my favorite arrangements of these tunes.
Now, if you have made it this far through this journey of Keith Jarrett, I would like to thank you. I hope that you have discovered new music or found a couple of gems that you may have not known about before. Keith Jarrett's music and the musicians that he has played with throughout his career are hugely influential in my life. I could go on and on about everything I mentioned above, so I appreciate you sticking with me and hope that it was as enjoyable for you to read and listen to the reference links as it was for me to write and put all these moments into one place.
Aquarium Drunkard is powered by its patrons. Keep the servers humming and help us continue doing it by pledging your support via our Patreon page.