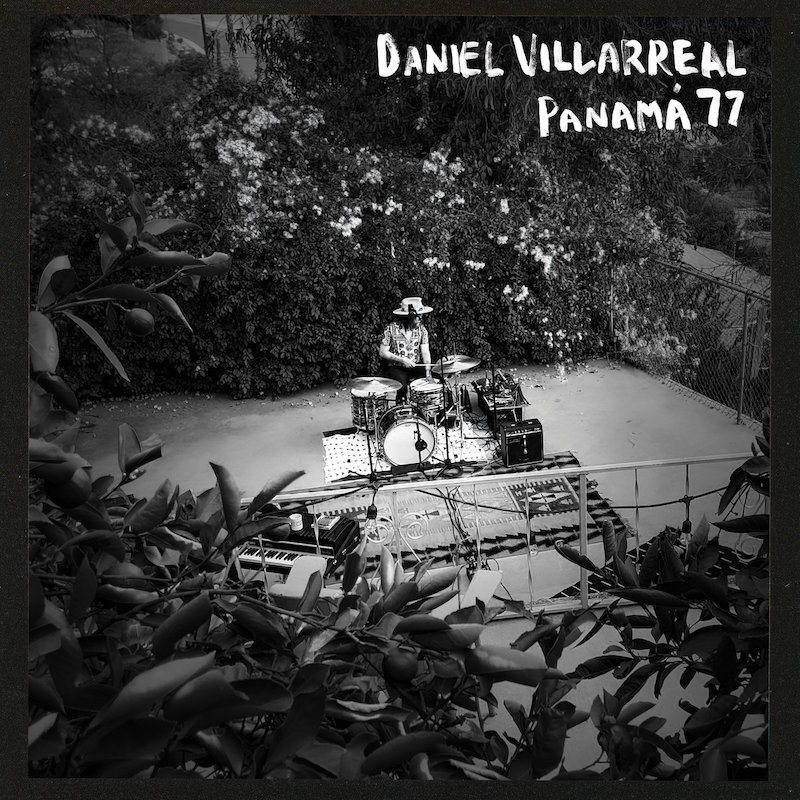 Panamá 77, the debut album by Panamá-born, Chicago-based drummer and DJ Daniel Villarreal, arrives right on time—emitting earthy and humid spiritual jazz. Freewheeling and unmoored by genre, Villarreal and his cast of collaborators, all of whom helped compose the tracks they play on, revel in an improvisatory spirit which transcends the overdub and post-production elements of the recording process, resulting in something that feels truly organic and alive.
Villarreal came up drumming in the punk and hardcore scenes of Central America. Freddy Sobers, the drummer of Panamanian reggaeton bands El General and Nando Boom, took the burgeoning musician under his wing, exposing him to the many styles, sounds, and textures that breathe vibrantly on Panamá 77. Since moving to Chicago, he's co-led and kept the beat for a number of bands such as Dos Santos, Valebol, The Los Sundowns, and Ida y Vuelt, affording him the ability to stretch out his traditional folkloric Latin roots.

It's those roots that form the groundwork for this album, the stems of various sonic directions blossoming grandly like a kapok. A steamy sprawl is immediately unleashed on album opener "Bella Vista," with Elliot Bergman's baritone sax chasing and fading into the handclap percussion, while the swirling, psychedelic organ playing of Cole DeGenova takes "Ofelia" into a technicolor jam, Villareal quietly keeping things grounded on the congas. "Uncanny" emits propulsive rhythms of kosmische-jazz fusion, Bardo Martinez's synth and Kyle Davis' Rhodes providing space-age funk. Jeff Parker's hypnotic and prismatic guitar leads the groove on "In/On," with Villarreal keeping it deep in the pocket as the tune starts to blissfully unravel in a folk-jazz fog—organ, shakers, and the call of birds ringing out.
"Activo," first recorded at a hotel gig in 2019, helped Villarreal discover the spark for the album. Performing with Bergman, Parker, and Martinez, the ambient crowd noise becomes another performer—audience chatter likely otherwise considered unfortunate melding into the track in a way that makes it essential to the work. Bergman, plucking an electric kalimba, adds an extra element of frolicking curiosity to what feels like a previously lost piece of found-art. It's a muted and soulful tune, and that it's so naturally followed by the nasty funk workout of "Sombras" speaks to Villarreal's all-encompassing spirit. Anna Butterss' double bass and Cole DeGenova's farfisa help keep that one lean and mean, while Kyle Davis' Rhodes adds a reedy, simmering heat to the cosmic jazz highlight "Parque En Seis."
"We celebrated how weird it was even though we weren't playing the same groove together," Villarreal says, reflecting on one of the recording sessions. "It came out in a strange, wonderful way that surprised us." And right there is the encapsulating ethos of Panamá 77 and what makes it one of the most rewarding listens of the year—a pure and celebratory experience of real-time creation. | c depasquale
Only the good shit. Aquarium Drunkard is powered by our patrons. Keep the servers humming and help us continue doing it by pledging your support via our Patreon page.