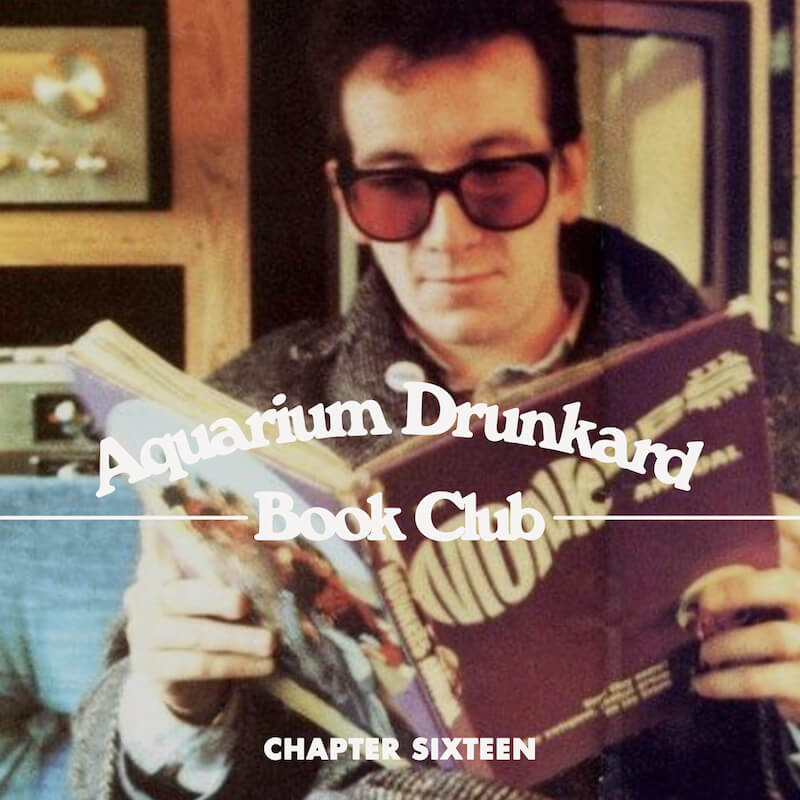 Welcome back to the stacks. It's Aquarium Drunkard's Book Club, our monthly gathering of recent (or not so recent) recommended reading. Your librarians this month are Jarrod Annis, Zara Hedderman, Mark Neeley, and Jason P. Woodbury.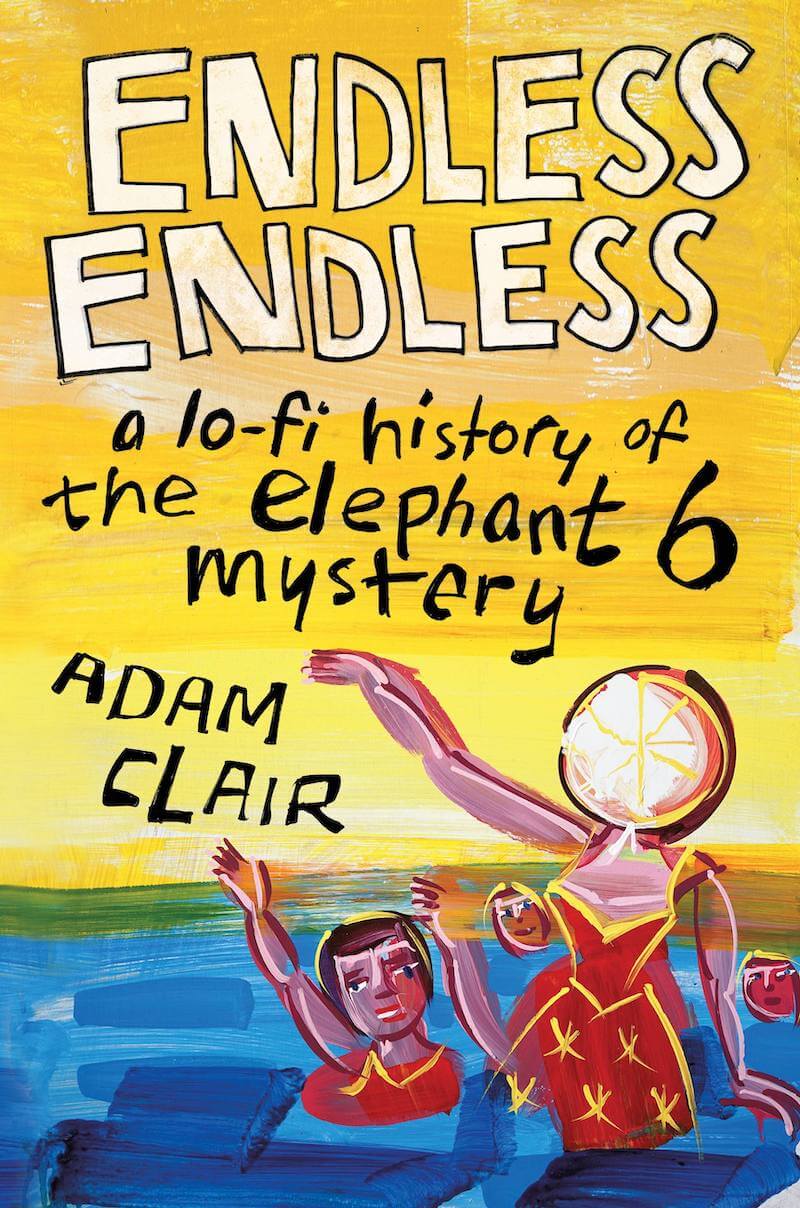 Endless Endless: A Lo-Fi History of the Elephant 6 Mystery, Adam Clair: Five years removed from Meet Me in the Bathroom (and Chuck Klosterman's The Nineties, currently making waves), it's safe to say that we might be approaching a peak in nineties & early aughts retrospectives. The most compelling oral histories, though, tend to naturally come out of moments from very particular (and bygone) moments in time. The "Lo-Fi" subtitle of Adam Clair's exposé of the Elephant 6 collective is seemingly more in reference to the book's chosen formatting. The author's archival research and prolific supporting cast of contributors is quite the opposite: the earliest interviews transcribed thirteen years prior to publishing. Perhaps modeled after the "Green Typewriters" suite on seminal E6 release Dusk at Cubist Castle, the chapters of Endless Endless flow freely and are void of particular artists and themes (or even proper titles).
This caveat makes the book a deep dive akin to an immaculately pieced together fanzine, and not so much an outlet for quick referencing specific subject matter. While the book's hundreds of interviews provide a kaleidoscopic focus on the context of E6's totality and more understated projects, a sizable chunk instinctively gravitates around the elusive mystique of Jeff Mangum (who, unsurprisingly, did not participate in the book's correspondence). As such, the book meticulously explores the narrative of the loosely defined collective, from the initial Athens potluck gatherings to the trajectory of the music industry seeking out the E6's enduring flavor of psychedelic pop. Unsurprising to anyone who has heard him speak, Robert Schneider proves to be a most entertaining narrator throughout, and there is insightful participation from Bill Doss conducted prior to his tragic passing.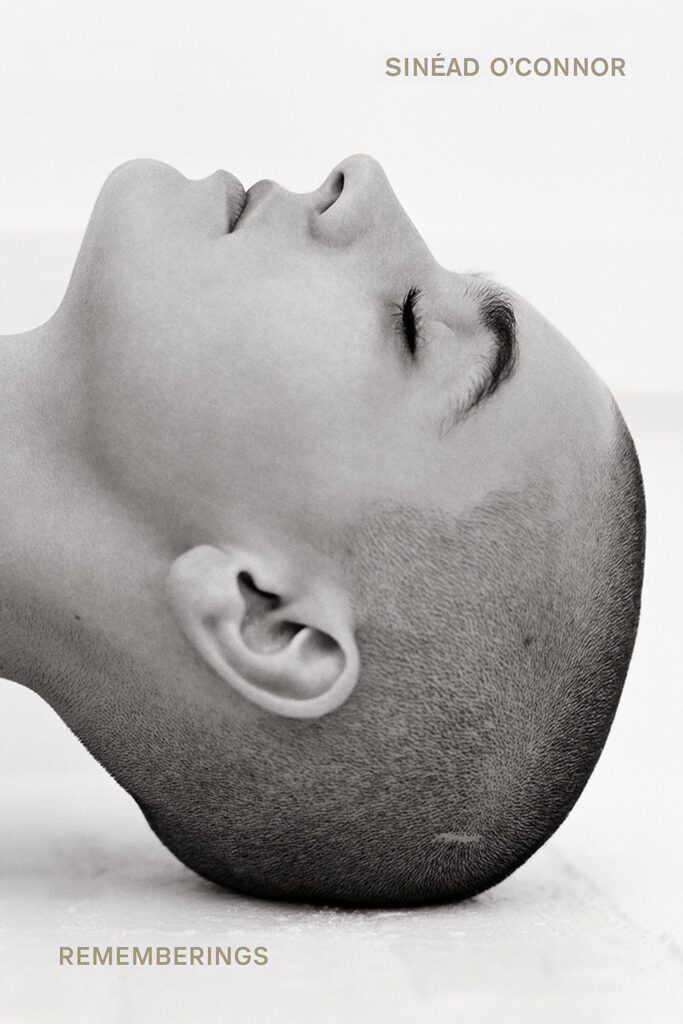 Rememberings, Sinéad O'Connor: Just a few pages into her 2021 memoir Rememberings, controversial and visionary artist Sinéad O'Connor details a conversation she had with her grandparent's piano when she a child, detailing the "sore ghosts" that lived trapped inside it, who can only be released if she softly touches the piano's keys. This vivid scene functions well as an introduction to the book, one that frequently lapses into the supernatural and poetic as O'Connor shares stories from her life, details horrific abuses by her mother, outlines her early songwriting, discusses time in the studio with artists like Sly and Robbie, and the unpacks the reasons behind her infamous SNL appearance and its harrowing aftermath. Rememberings is the story of an unlikely pop star, but more than that, it's the tale of a spiritual adventurer, one unafraid to follow her intuition, preferring alignment with the Holy Spirit as she understands it to the trappings of life as a star.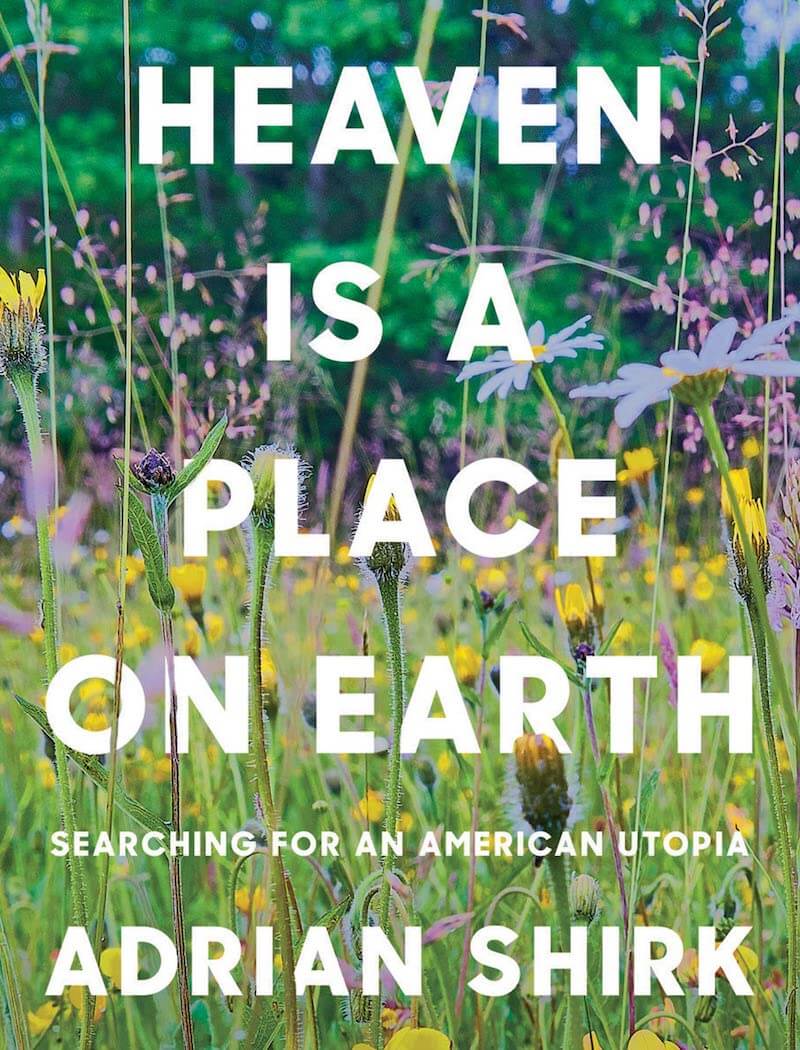 Heaven is a Place on Earth: Searching for an American Utopia, Adrian Shirk: Utopianism in all its guises is not for the faint of heart. Easy to imagine and difficult to embody, utopias very often reveal themselves to be a convoluted, muddy (literally and figuratively) way of existing once the veneer of idealism wears away. Nonetheless, the idea of utopia is engrained into the foundations of American culture from the outset. Threading strands of essay, social history, travelogue, and memoir, Heaven Is a Place on Earth surveys the long-running lineage of American utopian experiments and the way in which they continue to manifest, exist, and extinguish themselves. It's a vast, complicated narrative encompassing issues of faith, race, class, queerness, community, colonialism, economy, and environment—all of which Shirk addresses with curiosity and abandon.
Shirk, a self-professed 'utopian groupie' (a term she applies to anyone attracted to ideas of utopia), crisscrosses the back paths of American subculture dropping in on communes, intentional communities, and utopian experiments still in operation—The Bruderhof in the Catskills, The Farm in Tennessee, Simple Way in north Philly—while also investigating the lifespan of others that have come and gone. The book also chronicles Shirk's own path as she navigates the socio-economic rubble of late-capitalism, adjuncting and caretaking for her ailing father-in-law, all while holding a candle for a more communal life. With her own vision of what utopia might look and, more importantly, feel like, she's ultimately guided toward the founding of her own collective endeavor in the Catskills, dubbed the Mutual Aid Society, just before the onset of the pandemic.
What happens from there is uncertain, but that's as it should be. Throughout the book Shirk maintains that utopian movements and communities should be short-lived; these are experiments in existing, and should not be sustainable in a long-term way. Utopias should present a framework of possibility, a lens through which to view what existence could be like, serving as a signpost for others. And this is exactly what Shirk lay before us in Heaven Is a Place on Earth, so we might follow our bliss to its gloriously unknown conclusions.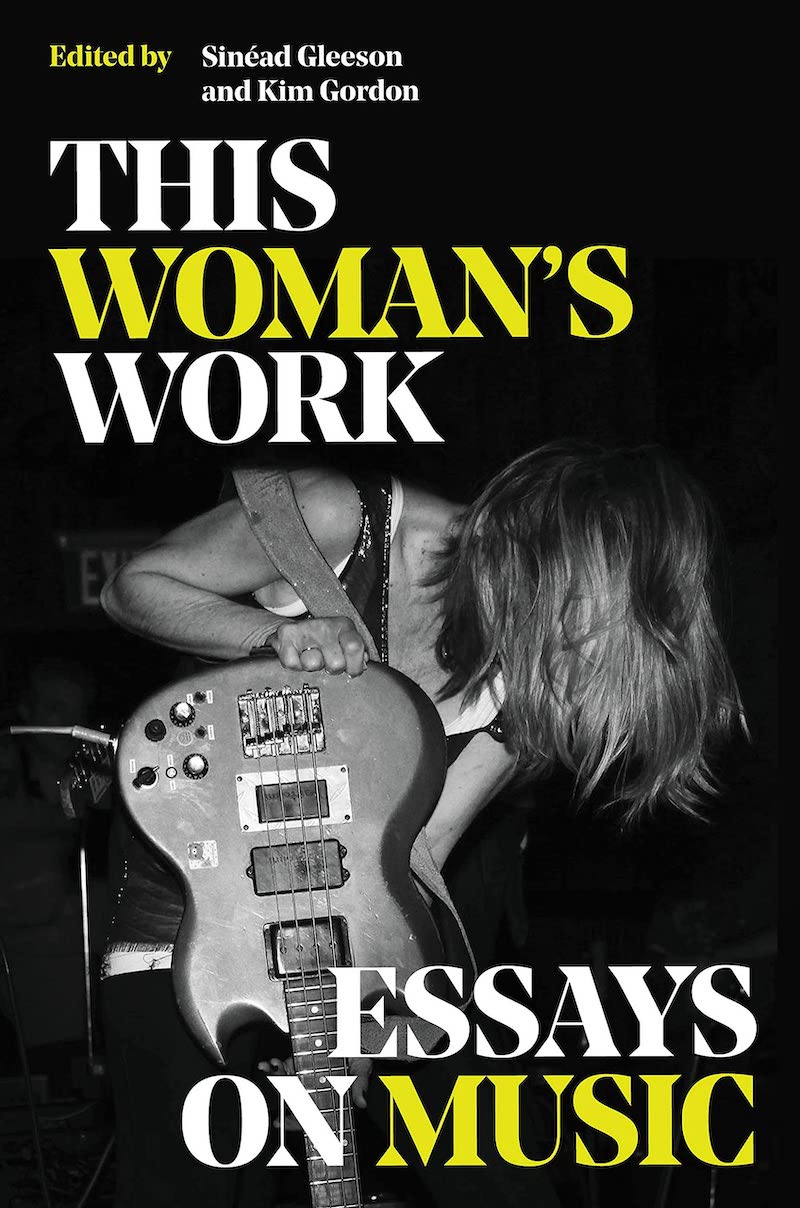 This Woman's Work: Essays on Music, Edited by Sinéad Gleeson & Kim Gordon: "There is the joy and frustration, success and failure, lust and solitude of being a woman with a calling," writes Jenn Pelly in an essay entitled 'Fruits of Her Labor'. In it, she celebrates Lucinda Williams' life and work, noting the complex nature of being a woman – whether operating within the music industry or not – with a vital voice. This is one of sixteen excellently authored pieces included in the recently published, This Woman's Work: Essays On Music. Co-edited by esteemed Irish writer and former music journalist Sinéad Gleeson and Kim Gordon, founding member of Sonic Youth and all-round icon of the underground art and music scenes. Pelly's description of Williams is applicable to the majority of the stories featured in This Woman's Work; with a particular emphasis on frustration, failure and solitude. In one way or another, we read about the cross-generational obstacles women have endured to be not merely heard but listened to and the ensuing solitude (a more poetic way of saying isolation, perhaps?) of continuing to produce meaningful work. Novelist Leslie Jamison generously exhumes her personal histories through mixtapes of her past that contorted her musical taste to cater to various men in her life, this realization eventually leads to a reclamation of autonomy ncited by music passed down to her by important female figures in her life that she now shares with her daughter. Gleeson's compassionate exploration of Wendy Carlos, an early pioneer in electronic music, collaborator to Stanley Kubrick and advisor to Bob Moog as he developed his now beloved synthesizers, is an immediate highlight that is simultaneously heartwarming and heartbreaking. As is Ottesa Moshfegh's emotive ode to her former piano teacher, 'Valentina', and Yiyun Li's recollections of songs that soundtrack important moments and people of her life.
In tandem with the hardships that inform these essays, the pages of This Woman's Work are equally abundant with an infectious joy. Kim Gordon's interview with Boredoms' drummer Yoshima Yokota is extremely endearing and illuminating in the perspectives she shares towards her craft ("My approach to musical expression is about becoming friends with an instrument"), as is Megan Jasper reminiscing on her journey from Sub Pop secretary to CEO of the label, today. Elsewhere, we're enlightened on the politics of trap music, introduced to Agnes 'Sis' Cunningham, co-founder of Broadside magazine, an early print platform for legends such as Janis Ian, Phil Ochs and Bob Dylan, and reminded of the weight music holds with regards to memory and how we remember family members or friends now lost to use. The successes and struggles pulsing through this endlessly engaging anthology are ultimately unified by a great sense of heart. The stories beat from the passion flowing from each writer. This Woman's Work highlights the experiences of women in music throughout the ages, and crucially, provides a platform for inspiring and important female voices of the past and present.
Keep reading. Aquarium Drunkard is powered by its patrons. Keep the servers humming and help us continue doing it by pledging your support via our Patreon page. For heads, by heads.