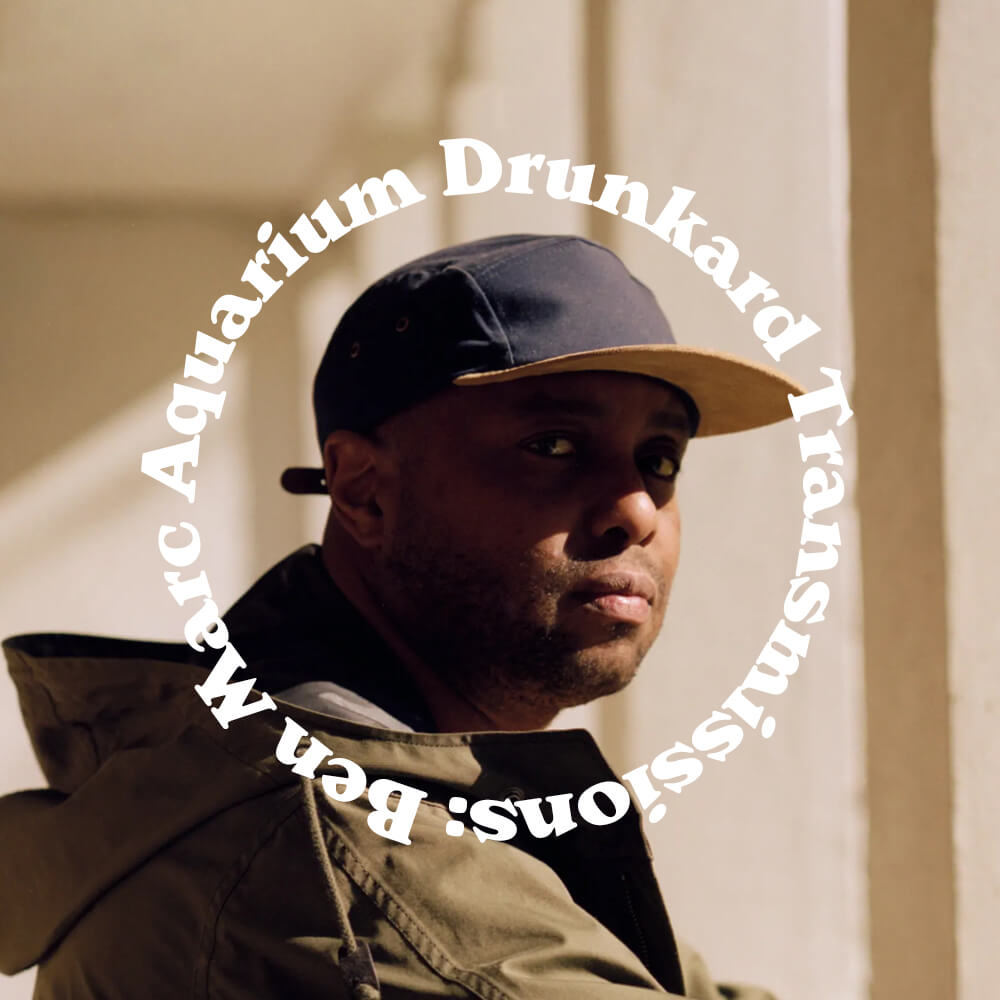 Today on Transmissions, London-based jazz and beat artist Ben Marc. He's known for his work with Ethiopian jazz legend Mulatu Astatke and with Jonny Greenwood of Radiohead and Shabaka Hutchings of Sons of Kemet. His new album is called Glass Effect and it blends classical, electronic music, and deeply felt spiritual jazz. He joined us to discuss his work with the Sun Ra Arkestra, Astake, working with Jonny Greenwood and his bandmate Tom Skinner's work in Radiohead side project The Smile.
Transmissions :: Ben Marc
If you dig the show, please consider leaving a five star rating or a review. We appreciate you helping us connect with new listeners however you do so. You can listen to and subscribe to Transmissions via Apple Podcasts, Spotify, Audible, and of course, the trusty RSS feed. 
Transmissions is written and produced by Jason P. Woodbury. Our audio is edited by Andrew Horton. Our show is executive produced by Justin Gage, Aquarium Drunkard founder. AD Transmissions is part of the Talkhouse Podcast Network. Rate, review, subscribe, and spread the word if you dig the show. Next week on the show? Ben Vaughn joins us to discuss his new record working with Alex Chilton and recording a country record with Ween. Please come back and join us.
Transmission concluded.
Keep listening and reading. Aquarium Drunkard is powered by its patrons. Keep the servers humming and help us continue doing it by pledging your support via our Patreon page. For heads, by heads.