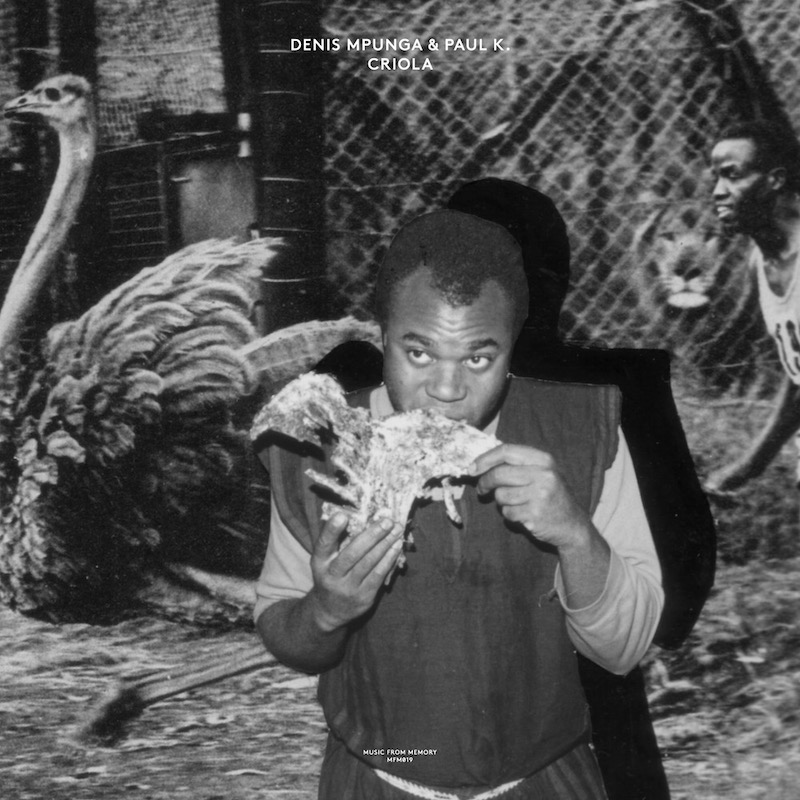 What's in your summer crate? This is in ours.
Early 80s industrial beats synthesized with traditional African rhythms make for a deep zone experience on Criola, a collection of collaborative tracks between Belgian/Congolese duo Denis Mpunga and Paul K. Released on Music from Memory in 2017, Criola includes scattered and unreleased material which finds the Congolese-born Mpunga pairing guitar, bass, thumb piano, zither, vibes, and vocals with Belgian-born electronic luminary Paul Stas aka Paul K.'s brigade of synths and drum machines.
Their exuberant and experimental ethos breathes everlasting life through these nine tracks, recorded between 1980-84, producing a percussive sound that oozes with slinky and woozy drum machine beats. The three "Intermezzo" pieces, initially created for a children's animation company, appropriately bounce in a playful, exploratory fashion. The submerged, tropical air is met with a more industrial dissonant clanging, creating a kind of Frankenstein funk effect.
Mpunga's earthy, tranquil vocals are buoyed with mallet percussion on the title track and backed by thumping highlife guitar on "!!! KWE" and "Dou-Niya 0," while K.'s electronics bleed in and out of the canvas, the drum machine holding time for the transient synth. The show-stealing "Funkyaka" finds Mpunga's afrobeat rhythms and soulful voice fading into a chugging echo chamber of tik-tak percussion, ultimately winding into K.'s swirling tunnel of synth. | c depasquale
For Heads, by heads. Aquarium Drunkard is powered by its patrons. Keep the servers humming and help us continue doing it by pledging your support via our Patreon page.