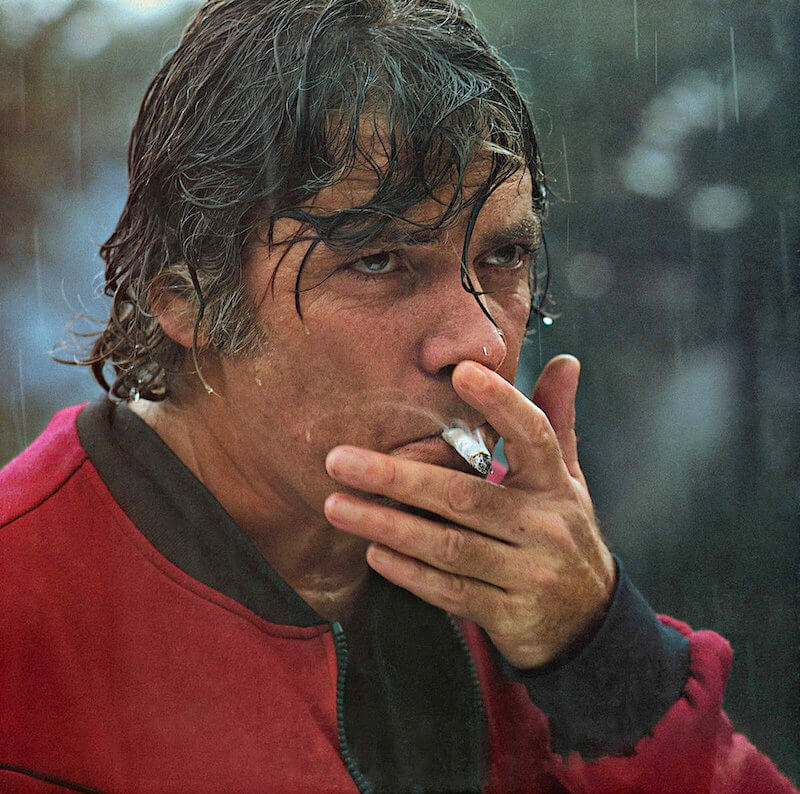 As a composer, singer, and producer, Pierre Barouh's wanderlust was matched only by his musical curiosity. His career pushed the boundaries of French chanson ever further into Barouh's own borderless musical universe. After channeling bossa nova into his collaboration with Francis Lai on the soundtrack to Un Homme et Une Femme (in which he also acted), Barouh founded the now legendary Saravah label in the late sixties, which would become home to some of France's most progressive acts through a cross-pollination of chanson, jazz, soul, African, and Brazilian music. Barouh's studio and production work with Saravah's included collaborations with the Art Ensemble of Chicago, Nana Vasconcelos, Steve Lacey, Jean-Claude Vannier, and a seminal spate of albums by Brigitte Fontaine and Areski. But that only scratches the surface—anyone looking to get a real sense of Saravah's breadth and depth would do well to seek out the forthcoming Pierre Barouh and the Saravah Sound compilation.
Saravah's influence spread throughout the 70s and into the 80s, eventually reaching the ears of Yukihiro Takahashi of Yellow Magic Orchestra, who titled his solo debut after the label. So, when Barouh wound up in Tokyo in 1981 at the invitation of a Japanese record company, he found himself amid the crème-de-la-crème of synth-pop heavyweights that included Takahashi and his YMO bandmate Ryuichi Sakamoto, Yasuaki Shimizu, members of Interior and Moonriders, and even the elusive David Sylvian. The resulting album, Le Pollen, is perhaps the fullest expression of Barouh's untethered musical vision, turning the disparate into something singularly strange and oddly familiar—as moody as Barouh smoking a cigarette in the rain.
It's a seamless fusion of chanson and Japanese electro-pop, from the slow rolling opener "L'autre Rive," to the sax laced after-hours lament of "Parenthèse,' with plenty of woozy electro-cabaret to go around. But it's the title track, "Le Pollen," that serves as the crux. Coming halfway through, it opens with café clatter and noise of the surrounding world before Barouh's cuts through the din, asking for help with a few lines he'd like translated. He speaks in French and the voice of David Sylvian (still two years out from recording Brilliant Trees) replies in English: "Today I am what I am, we are who we are, the flowers are the pollen we feed on." A gentle pulse of rhythm emerges to the forefront as Barouh, Sylvian, and Takahashi trade off names of their favorite artists while Barouh croons intermittent choruses, his initial phase breezing throughout the song like a recurring thought. With Le Pollen Barouh pushed the boundaries of French chanson ever further into his own borderless musical universe, reaching beyond language, style, and culture toward a commonality of song and sound. | j annis
Only the good shit. Aquarium Drunkard is powered by our patrons. Keep the servers humming and help us continue doing it by pledging your support via our Patreon page.