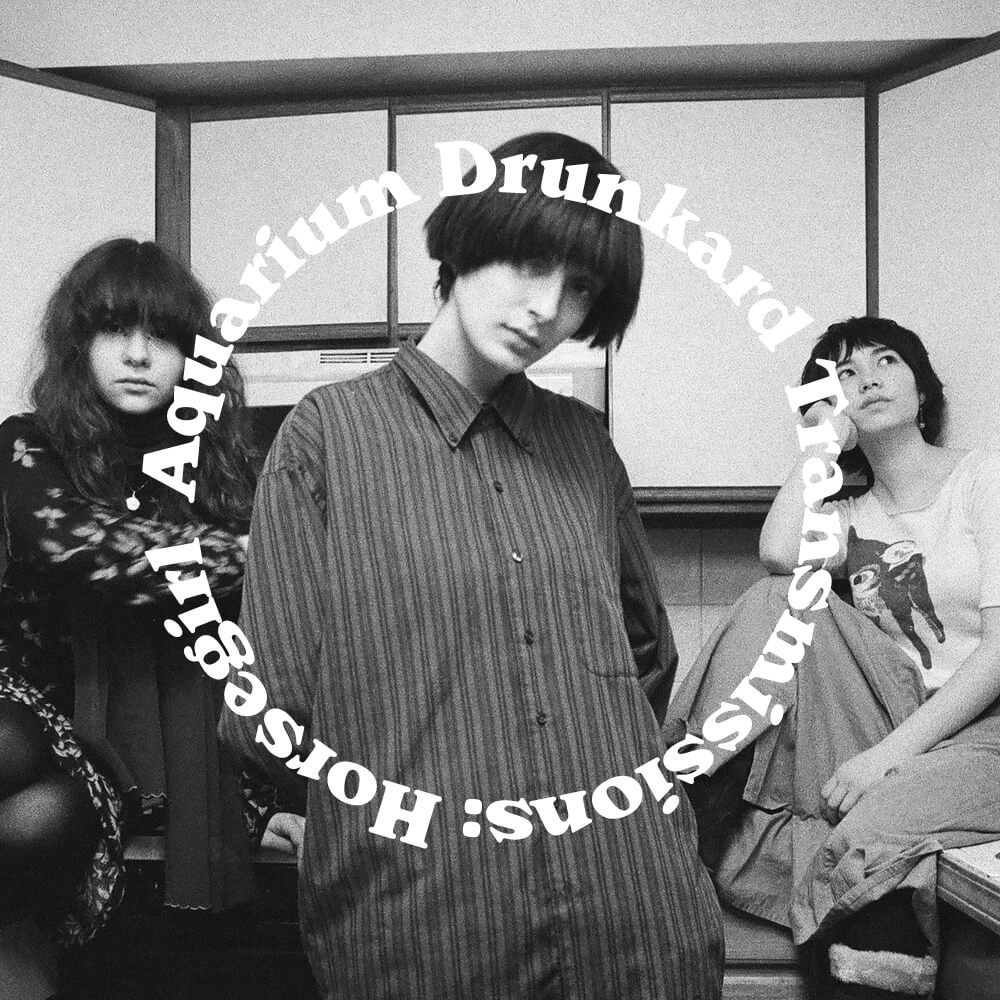 This week on the show, we're joined by Chicago indie trio Horsegirl—Penelope Lowenstein, Nora Cheng and Gigi Reece. Their new album, Versions of Modern Performance, out now on Matador Records, echoes classic indie rock—think Sonic Youth (after all, Lee Ranaldo and Steve Shelley guest star on one song), Dinosaur Jr, The Clean, and The Breeders. But what really makes it such a compelling listen is the interplay between these three young people.
Transmissions :: Horsegirl
Horsegirl does everything as a group, from answering emails to taking meetings, so naturally all three members join host Jason P. Woodbury to dig in, discussing high school, how the pandemic solidified their band, working at Electrical Audio with producer John Agnello, and trading off on a Bass VI instead of a standard four-string.
If you dig the show, please consider leaving a five star rating or a review. We appreciate you helping us connect with new listeners however you do so. You can listen to and subscribe to Transmissions via Apple Podcasts, Spotify, Audible, and of course, the trusty RSS feed.
Transmissions is written and produced by Jason P. Woodbury. Our audio is edited by Andrew Horton. Our show is executive produced by Justin Gage, Aquarium Drunkard founder. AD Transmissions is part of the Talkhouse Podcast Network. Rate, review, subscribe, and spread the word if you dig the show. Next week on the show? The folks behind Longform Editions. Transmission concluded. 
Aquarium Drunkard is powered by our patrons. Keep the servers humming and help us continue doing it by pledging your support via our Patreon page. For heads, by heads.