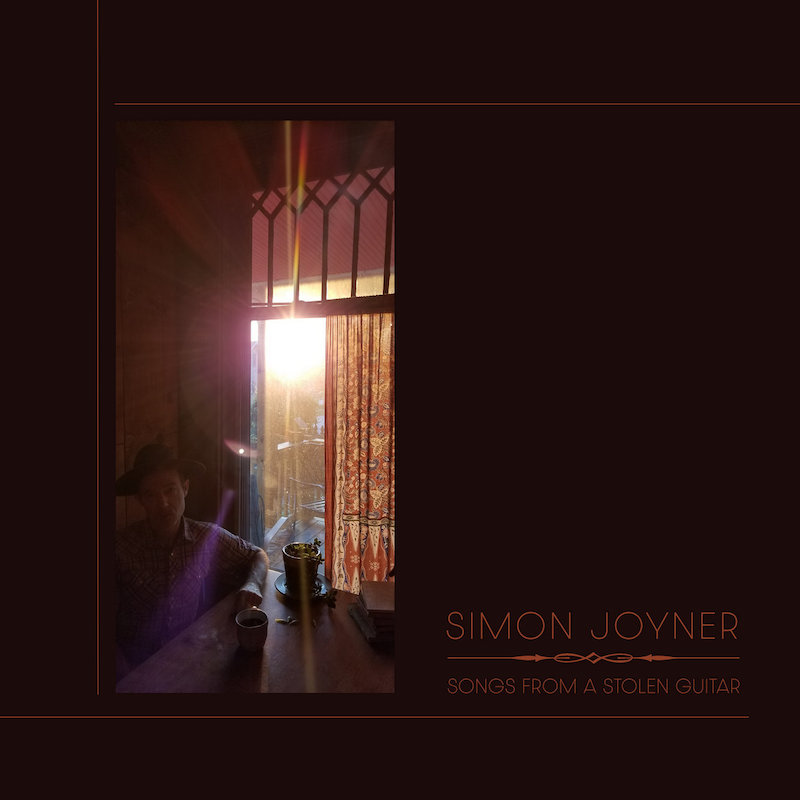 Simon Joyner, who recently turned fifty, has been quietly making records for a small cult of dedicated fans since 1990. Hovering above the intersection of chaos and beauty, the Omaha-based songwriter's vivid and imagery-rich songs occasionally recall Leonard Cohen at his most personal and apocalyptic, while always revealing Joyner's affinity for the fearless, unpredictable sounds of the noise and experimental scene on which he cut his teeth. For Songs From A Stolen Guitar, Joyner's new album, the songwriter was forced, like many of his peers, to work remotely. Joyner is perhaps one of few artists currently working whose songs, populated as they are with lonesome and desperate characters gazing into and out from the abyss, are most likely to benefit from such literal isolation.
For proof, look no further than Songs From A Stolen Guitar highlight "Live In The Moment," in which Joyner's opening line—"Do you recall where you were when the world finally stopped?"—cannot help but feel especially timely. It's a credit to Joyner and longtime foil / producer Michael Krassner that the music sounds live and lived-in, despite the fact that the "moment" of the song's title is not shared in real time by the members of the band: "Live In The Moment," like the rest of Songs From A Stolen Guitar, is performed remotely by musicians spanning no fewer than four states. Toward the end of the song, Joyner sings, "Once the tornado unspools, we'll survey the destruction," before adding "for now, we've gotta live in the moment." Unspoken is the tacit reminder that time won't last forever; thankfully, neither will the tornado. | j jackson toth
Aquarium Drunkard is powered by our patrons. Keep the servers humming and help us continue doing it by pledging your support via our Patreon page.