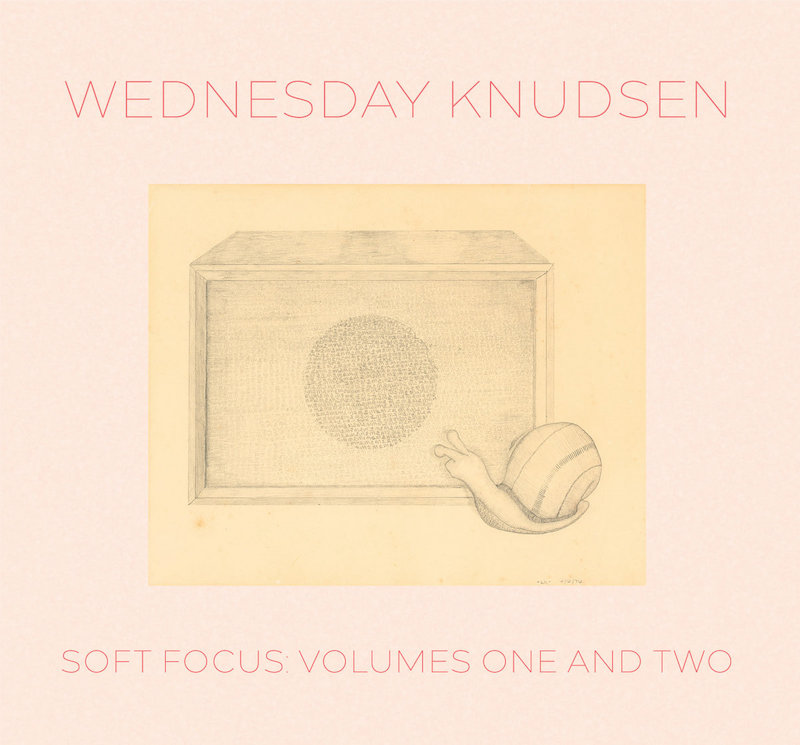 Wednesday Knudsen describes the glowing set of tracks on her new LP, Soft Focus, as "ambient." That's true, to an extent, but that genre is widely used as a label and has grown a messy head of hair lately. Recorded in spring of last year, right around the time most of us felt remotely safe popping our heads out of our pandemic quarters, the Soft Focus recordings capture a musician treating her terrestrial tones with a newfound appreciation. Knudsen, a member of the Pigeons and Weeping Bong Band, isn't new to treating her hands-on craft as a way to build enveloping and transportive atmospheres. On Soft Focus, outside of opener "Spring Song" which features harp contributions from PG Six, we hear Knudsen test the pliability of her music all on her own.
Using the ambient genre as a barometer, Soft Focus would land somewhere between Harold Budd's The Pavilion of Dreams and Stars of The Lid's And Their Refinement of the Decline. Like those, Soft Focus comprises slow-moving compositions that live by the performers' touch. Imagining the dynamic Marion Brown brings to Harold Budd's minimalist composition helps approximate how lived-in the pieces here feel. Soft Focus, though, is closer in approach and spirit to the reverb-dipped recordings of the Durutti Column or Virginia Astley. Adopting a free-flowing rubato pace, the recordings straddle the feel of a stretched-out song and a melodic, minimalist exercise.
Opener "Spring Song" leads in with piano and flute in a hazy call-and-response before gentle saxophones, vocals, and harp enter, the piano begins to take a steady gallop, and all parts begin trading hands like a mindful maypole dance. With "Beautiful Day," "Daffodil," and "Sunshine," the keyboard coaxes drones from mellow, round tones and spherical phrasings only momentarily overriding the melodic intentions of the keyboard itself. "Days of Rain" and "Ariel's Letter and the Rain" focus on solo piano with a bit of reverb, sounding as if it was coming from the corner of a chapel. In its quiet and concerned drama, these two pieces are reminiscent of Dominique Lawalrée's recordings.
Each of the nine tracks displays a genuinely curious musician widening the patterns of how she plays her instrument, be it flute, vocals, guitar, piano, or keyboard. Knudsen's playing is present, effortless yet deliberate, coyly courting your ear to hear how she approaches each note. | i forsythe
For heads, by heads. Aquarium Drunkard is powered by its patrons. Keep the servers humming and help us continue doing it by pledging your support via our Patreon page.