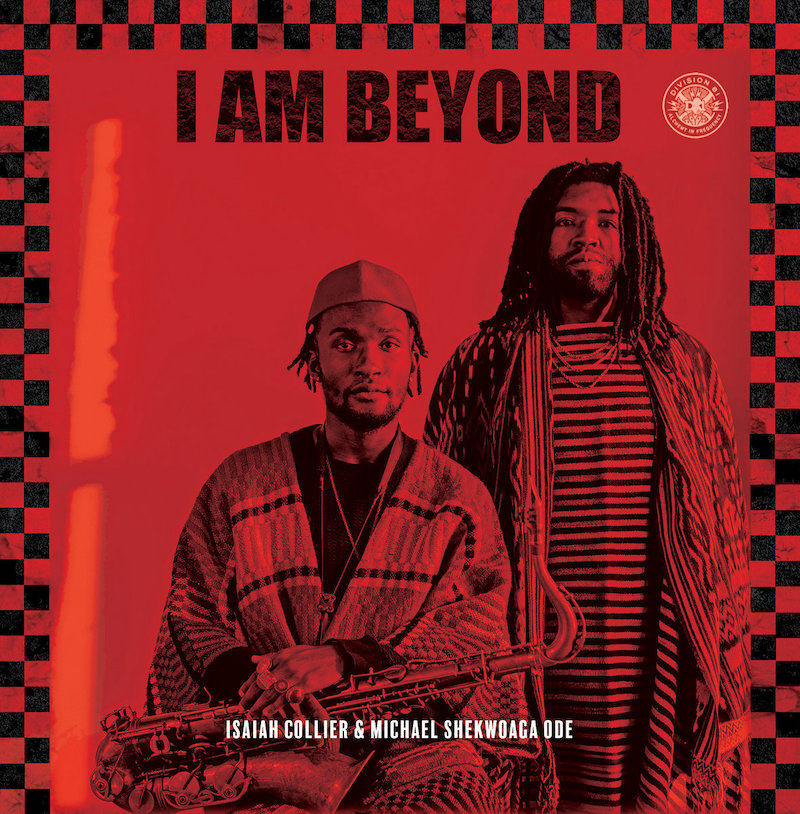 The Art Ensemble of Chicago's expression, "Great Black Music: Ancient to the future," is a program for life and not a mere slogan. It reminds us that we cannot move forward without reference to the past; that we must respect and respond to our elders. On their duo album Beyond, released under the moniker I AM, saxophonist Isaiah Collier and drummer Michael Shekwoaga Ode invoke two of the heaviest albums in the Free Jazz canon: Interstellar Space, by John Coltrane and Rashied Ali, and Duo Exchange, by Rashied Ali and Frank Lowe.
What all three albums share is a burning desire to attain spiritual clarity through creative improvisation and communication. This is Fire Music, where truth is achieved Phoenix-like, through burning and redemption. On tracks like "Omniscient (Mycelium)," the flight to freedom begins through riff based grooves, akin to Shabaka Hutchings' group Sons of Kemet. While other tracks, such as "Confessions of the Heart" and "The Vessel Speaks," the duo starts with a more traditional Jazz swing and slowly evolve and expand outwards into full fledged free improvisation.
While it echoes the past, Beyond is not an imitation or an attempt to recreate history. It is an album bursting with spiritual energy that will give joy and inspiration to both old heads and new Free Jazz acolytes alike. | d mittleman
Only the good shit. Aquarium Drunkard is powered by its patrons. Keep the servers humming and help us continue doing it by pledging your support via our Patreon page.