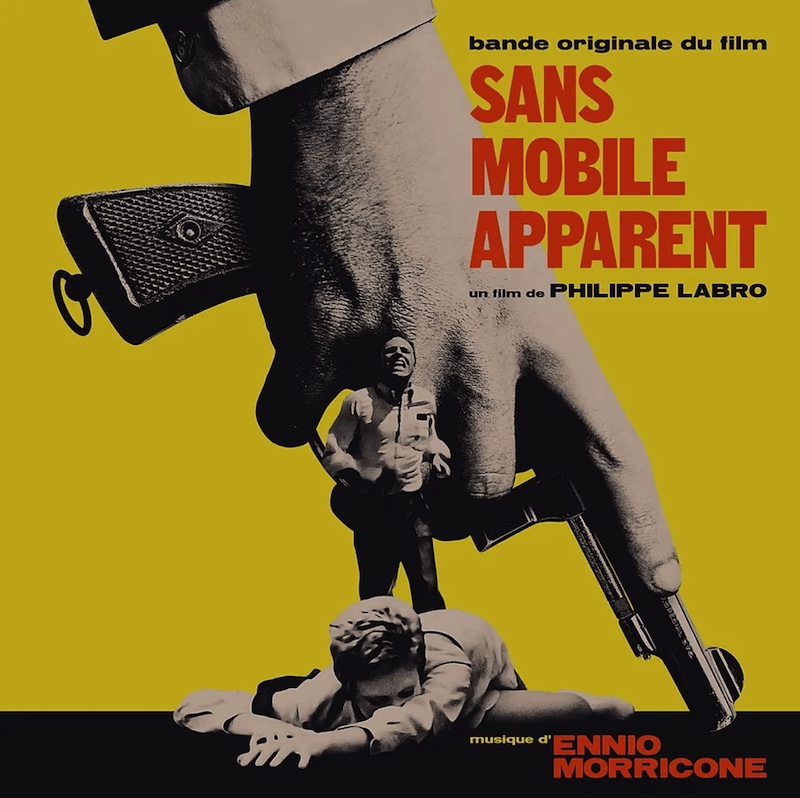 Over the past half decade the Paris based label WeWantSounds has released some of our most favorite reissues in a number of genres: Spiritual Jazz (Frank Foster's The Loud Minority, Don Cherry's Home Boy, Sister Out), Soul (Alice Clark's Alice Clark), Japanese Experimental Pop (Ryuichi Sakamoto's Esperanto), Japanese Free Improvisation (Yamash'ta & The Horizon Sunrise's From West Sea 'Live') and Arabic Music (Ziad Rahbani's Houdou Nisbi, Warda' "Khalik Hena, v/a Sharayet El Disco – Egyptian Disco & Boogie Cassette Tracks 1982-1992). The label's most recent reissues maintain the high quality record collectors have come to respect and expect.
The label's 2022 reissue of the Ennio Morricone soundtrack Sans Mobile Apparent follows the label's 2020 reissue of another Morricone soundtrack, Peur Sur La Ville. For this release, WeWantSounds has presented the definitive reissue of the soundtrack to the cult 1971 French crime thriller, Sans Mobile Apparent ("Without Apparent Motive") directed by French writer and journalist Philippe Labro. Released in collaboration with Labro, the deluxe gatefold vinyl reissue includes an interview between Labro and UK journalist Jeremy Allen. Starring French actor Jean-Louis Trintignant, who passed away on June 17, 2022, the day before the reissue was released, the soundtrack includes many of the hallmarks that Morricone soundtrack fans crave – memorable melodies, taught rhythms, superb musicianship, suspense filled moments and eerie sound effects.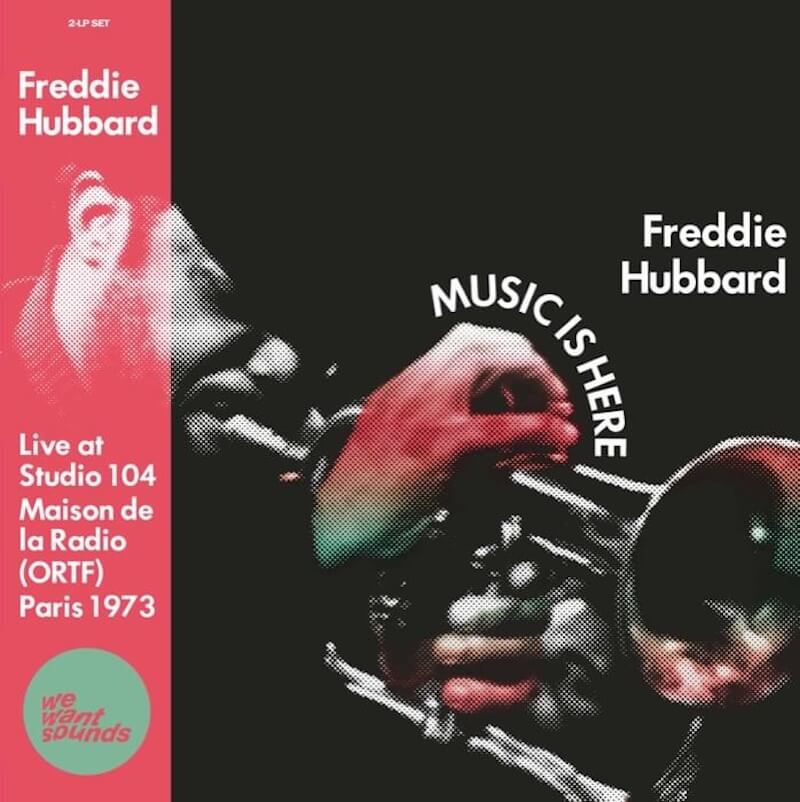 The label also just released Music Is Here, a previously unreleased 1973 Freddie Hubbard live session recorded at Maison de la Radio (ORTF), Paris. This blistering 1973 live date finds Hubbard and crew in peak form. Drummer Michael Carvin remembers in the liner notes that, "We actually got the lightening in a bottle, we caught the magic…we caught it." Carvin's comments are far from hyperbole. Hubbard and band (Carvin, George Cables [Fender Rhodes], Junior Cook [Sax, Flute], Kent Brinkley [Acoustic Bass]) quickly lift off into the stratosphere. The ebullient crowd invigorates the band to hit new levels of intensity as long improvisations allow each of the four tracks to fill up an LP side of this gatefold 2-LP set. The shortest track is twelve minutes and the longest, "First Light," stretches to almost twenty-five minutes.
While the band fires on all pistons throughout the performance, they reach peak velocity on the overwhelming twenty-three minute version of "The Intrepid Fox." Hubbard's solo is a tour de force of trumpet technique and creative improvisation. Just when you think he cannot possibly drive his trumpet sound higher, he somehow finds another gear and kicks his sound into unknown territories. After Hubbard's uncanny solo, Cook, Cables and finally Carvin take turns soloing like their lives depend on it. | d mittleman
For heads, by heads. Aquarium Drunkard is powered by its patrons. Keep the servers humming and help us continue doing it by pledging your support via our Patreon page.