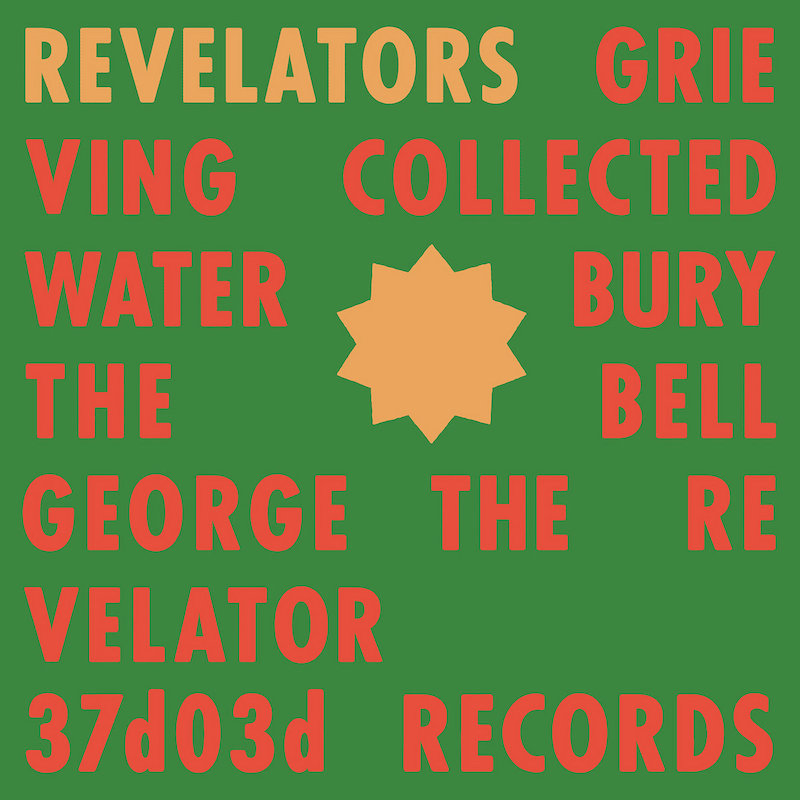 The inner and the outer. We're inclined to view them as separate things, but they are tied together. REVELATORS is the collaborative project between MC Taylor (Hiss Golden Messenger) and Cameron Ralston (Spacebomb House Band). Utilizing solitary guitar loops recorded by Taylor at Dad's Bar in Grill, Durham NC, Ralston assembled a wide cast of players at Spacebomb Studios in Richmond, VA, to improvise and craft conscious and spiritual grooves. The resulting album is simultaneously pensive and joyfully unrestrained. Recorded during 2020-2021, these freak out songs offer avant-funk and gospel grooves, heady minimalism, Kosmische Muzik, and dubby ambiance, speaking to a time of apocalyptic reckoning in the days of the George Floyd Protests.
"There was a deep amount of creative trust through this," Ralston says. What began as friends and collaborators sharing ideas took a turn when Taylor texted Ralston stating, "I'm looking for someone to Teo Macero this thing," referring to the producer and musician who worked with Miles Davis to tape edit masterpieces like In A Silent Way and Bitches Brew.
"I was like, 'I'll try,'" Ralston laughs.
"Musically he and I are really on the same page in terms of stuff that turns us on: dub reggae, ambient music, spiritual jazz, free jazz, electronic stuff," Taylor says. "This ended up feeling like a place where all of that could live really joyfully and honestly." 
Unloading out across two sides, these four recordings connect meditative solitude and the openness of community in equal measure. "Grieving" imagines some sort of Meters-meets-Miles-meets-Can vibe before cresting into a swaying lull. "Collected Water" pairs textural reeds and piano with Ralston's steady double bass, while "Bury The Bell" evokes the inner expanses of Alice Coltrane's most psychedelic work. The album concludes with "George," an orch-pop/spiritual jazz epic that rattles with psychic fireworks. Throughout it all, Ralston and Taylor accentual telepathic interplay and thematic sensitivity. "We never talked about what gear we'd use, we'd talk about what emotion we're going for," Ralston says. 
Though it features players from around the world, including German drummer Philo Tsoungui and the Minneapolis-based drummer JT Bates (Taylor Swift, Bon Iver), the album mostly draws from players along the Durham/Richmond axis, including saxophonist Reggie Pace and JC Kuhl, pianist Devonne Harris, Spacebomb's Pinson Chanselle, and more. 
"I'm very proud that we made this record that inhabits this weird sonic headspace, and it comes from the South," Taylor says of a time when notions of cultural identity are under examination. "Any time I can make it more complicated for people to consider what kind of music comes from 'the South,'  I'm going to do that, as long as it's genuine." | j woodbury
Only the good shit. Aquarium Drunkard is powered by its patrons. Keep the servers humming and help us continue doing it by pledging your support via our Patreon page.