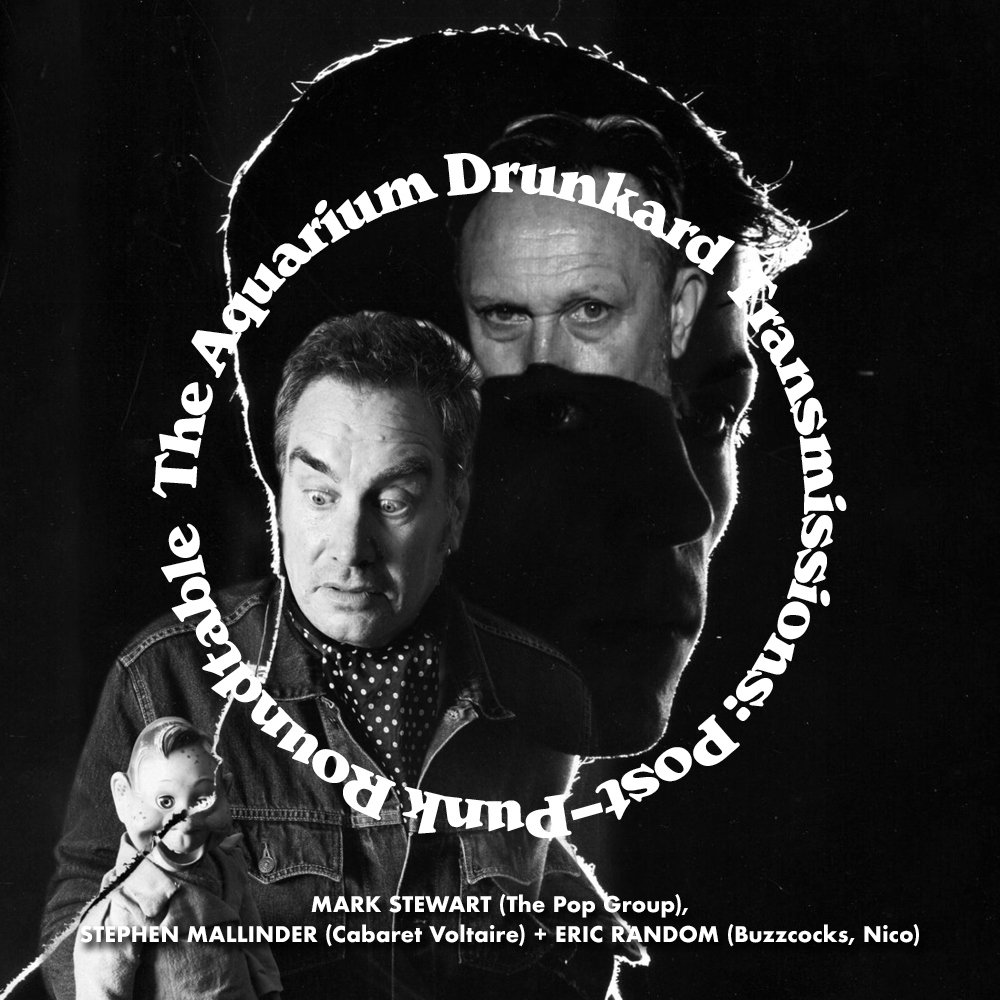 This week on Transmissions, a post-punk roundtable with Mark Stewart of The Pop Group, Stephen Mallinder of Cabaret Voltaire, Eric Random (The Buzzcocks, Nico). On Mark's latest album, VS, they team up for "Cast No Shadow," which was made in response to the Simon Reynolds book Rip It Up and Start Again: Postpunk 1978–1984, and Nikolaos Katranis, Russell Craig Richardson, and Academy-award winner Leon Gast's forthcoming documentary of the same name. 
Transmissions :: Mark Stewart (The Pop Group), Stephen Mallinder (Cabaret Voltaire), Eric Random (The Buzzcocks)
How did post-punk hit their respective places? What role did regionalism play in the music's development? These three join us for a freewheeling hour of discussion and deconstruction—talking about the VU, German cosmic music, black magic, and more.
If you want to support Transmissions, check out Aquarium Drunkard's Patreon page. We're a part of the Talkhouse Podcast Network. Next week on the show, Craig Finn of the Hold Steady joins us to discuss his new record, A Legacy of Rentals, and his new podcast, That's How I Remember It.
Only the good shit. Aquarium Drunkard is powered by its patrons. Keep the servers humming and help us continue doing it by pledging your support via our Patreon page.