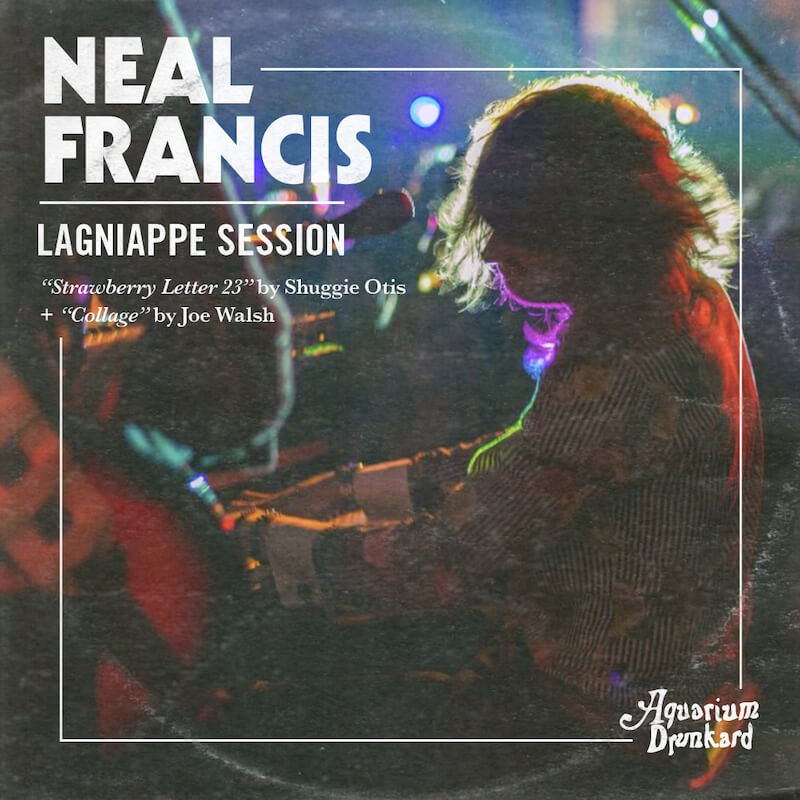 Lagniappe (la ·gniappe) noun 'lan-ˌyap,' — 1. An extra or unexpected gift or benefit. 2. Something given or obtained as a gratuity or bonus.
The past few years have seen Neal Francis carve out his name with an incendiary live show and a refreshingly well-schooled, analog-obsessed interpretation of 70s soul. His dry tenor has been compared to that of Allen Toussaint, and the late maestro would certainly approve of Francis' keyboard stylings, as well as his affinity for billowing grooves and charged arrangements. These elements are well-highlighted on his offering to the Lagniappe series. Francis' intoxicating cover of Joe Walsh and the James Gang's swirling "Collage" ascends like the sands of a reverse hourglass. His honest, albeit slightly gauzy, take on "Strawberry Letter 23," a song written by Shuggie Otis and made popular by the Brothers Johnson, flies freely into the humid summer skies before drifting back into the reprise. Press play and soar into the ether, or float along with the breeze.
Neal Francis :: Strawberry Letter 23 (Shuggie Otis)
I first remember hearing the Brothers Johnson version of this tune (produced by Quincy Jones) in the film Jackie Brown. The dreamy quality of the song struck me, and it wasn't long before I had both the Brothers Johnson and Shuggie Otis versions in regular rotation. Shuggie is a guiding light for me in terms of arrangement and composition. He is adept at synthesizing blues, funk, pop and psychedelic rock in a seamless and understated way.
Neal Francis :: Collage (Joe Walsh)
I had to pull over to the side of the road when I first heard this on Chicago's Lumpen radio (105.5). After tracking down the name of the song, I learned it was composed by Joe Walsh, one of my favorite rockers. I love the horn arrangement on the Three Degrees version, which Blake Rhein has reproduced with fuzz guitar on our rendition. The lyrics are nonsensical, however they trigger an acute sense of nostalgia in me.
In hindsight I realize that both songs I chose rely heavily on colors to convey images and emotions in their lyrics. I wish I could say that was a premeditated concept.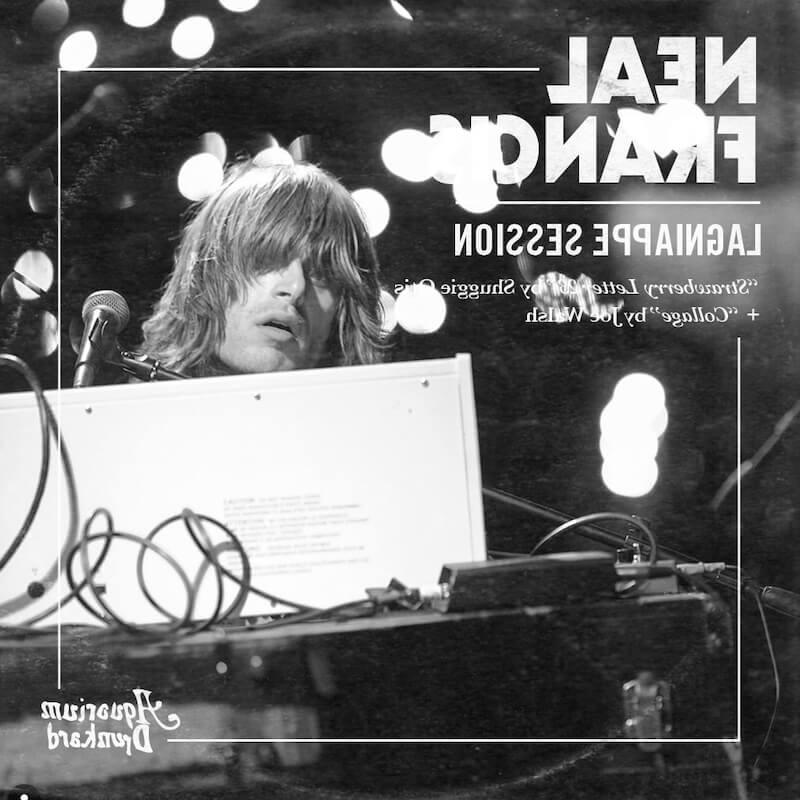 Lagniappe Sessions Archives / imagery via d norsen
Only the good shit. Aquarium Drunkard is powered by our patrons. Keep the servers humming and help us continue doing it by pledging your support via our Patreon page.