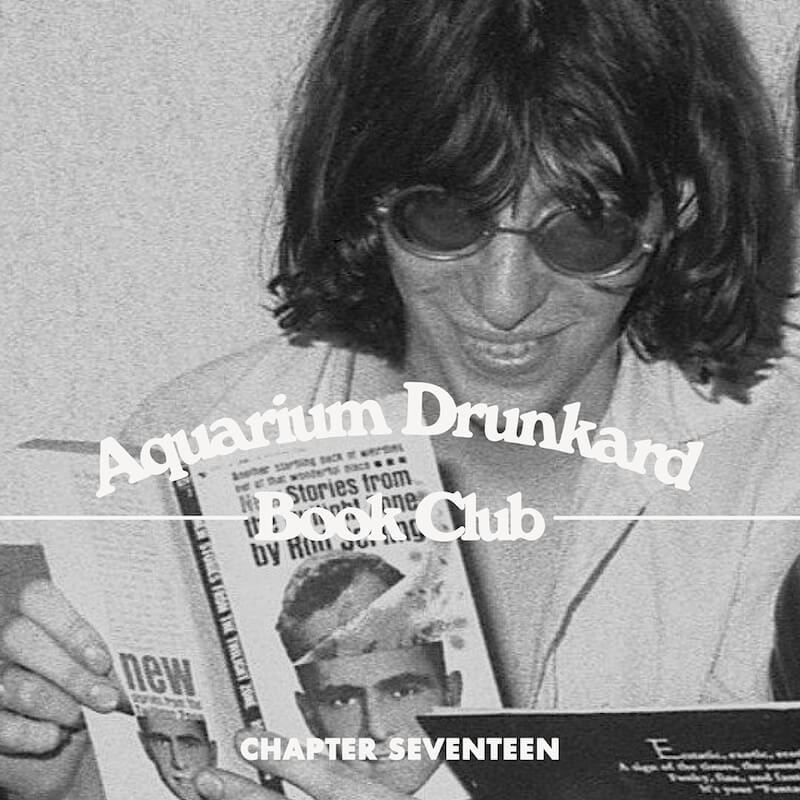 Welcome back to the stacks. It's Aquarium Drunkard's Book Club, our monthly gathering of recent (or not so recent) recommended reading. This month: the proto T-Rex lit of Marc Bolan, a regional love letter to the art of the concert poster, a deep dive into Dilla's unique time feel, mid-80s Charles Portis, James Calvin Wilsey's lonesome noir guitar, and a look into the rise of Warner Bros. Records. Your librarians this month are Tyler Wilcox, Jarrod Annis, Chad DePasquale, Justin Gage, Mark Neeley and Jason P. Woodbury.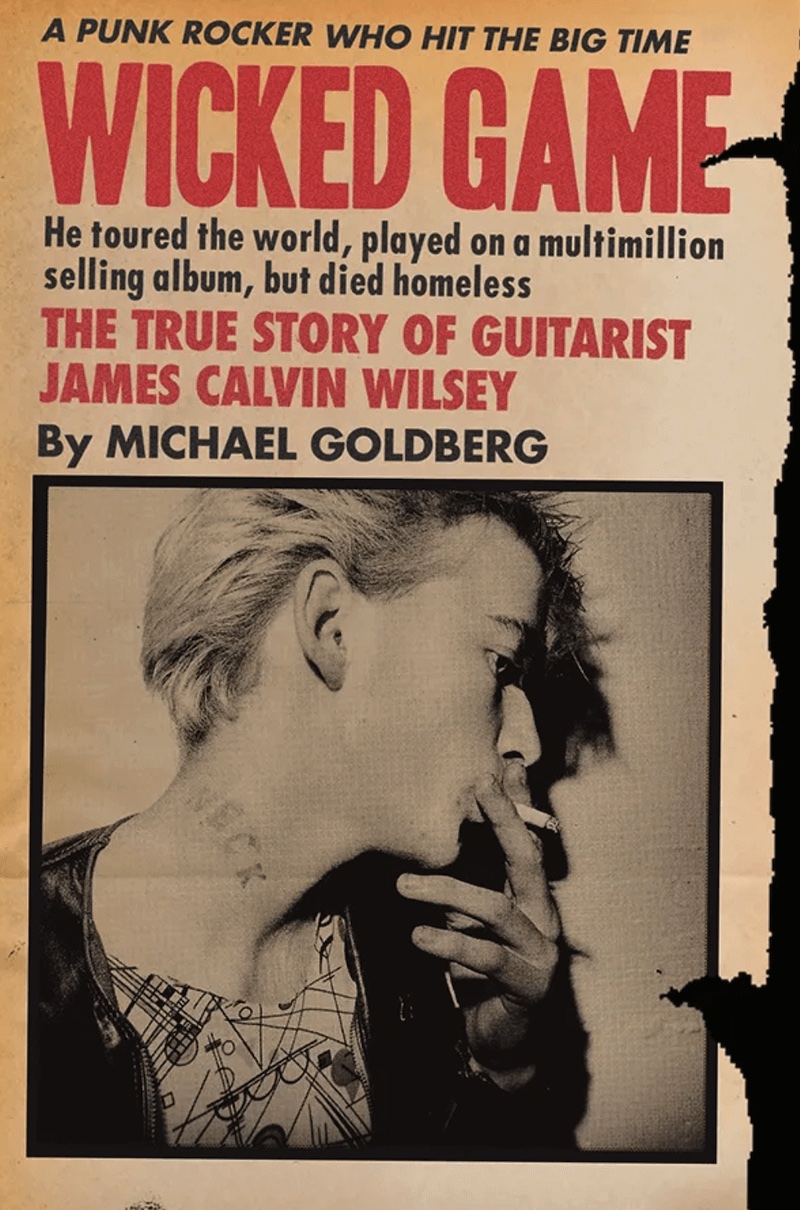 WICKED GAME: The True Story of Guitarist James Calvin Wilsey, Michael Goldberg: You might not know the name Calvin Wilsey, but you almost certainly know his work — it's Wilsey's epically lonesome noir guitar that you hear on Chris Isaak's "Wicked Game." In this exhaustively researched bio, veteran rock critic Michael Goldberg uncovers the guitarist's fascinating — and ultimately tragic — story, from his days with legendary San Francisco punk band the Avengers to his decade-long stint with Isaak. Wicked Game is an often-bleak portrait but not without warmth and empathy. "Jimmy was more than a guitar player, more than a musician," Goldberg writes. "He was an extraordinary creative; the guitar being the medium through which he expressed that creativity, and for nearly all his years as an adult, even after he was seduced by the siren drug heroin, and entered into the relationship that trumped all others for more than half his life. He continued to create sounds of exquisite beauty, some of which provided great pleasure to listeners, and some, like deadly nightshade, took us to previously unknown depths of darkness and despair. The sounds could be a gentle caress or a ruthless knife to the heart."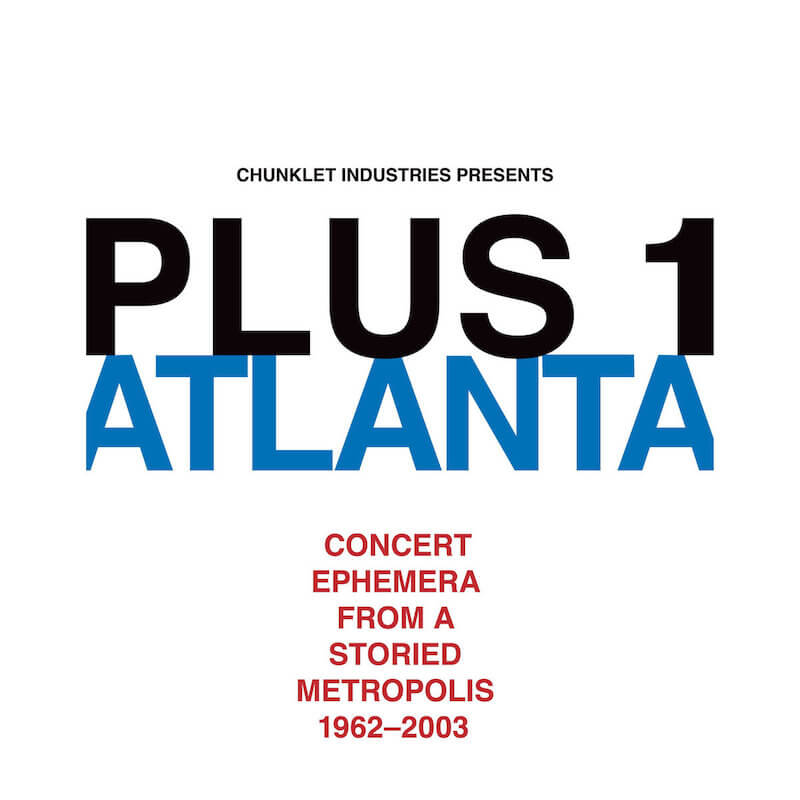 Chunklet Industries: Plus 1 Atlanta, Henry Owings: Published earlier this year via Henry Owings (he of everything Chunklet), Plus 1 Atlanta serves as a visual love letter to the music history of Owings' adopted hometown of Atlanta, Georgia. Culled from over 300 individual collections, spanning the years 1962 to 2003, the 214 page tome documents the evolution of the concert poster, DIY and otherwise. Beginning with a Jimmy Reed flyer and culminating with a paste-up from The Black Lips, expect intermittent contextual essays from locals who were on the ground (David Cross, Kelly Hogan, Jared Swilley, etc). The book also serves as a follow-up to Owings' similar themed collection, Plus 1 Athens—which is presently out of print, but seeing a re-release later this year.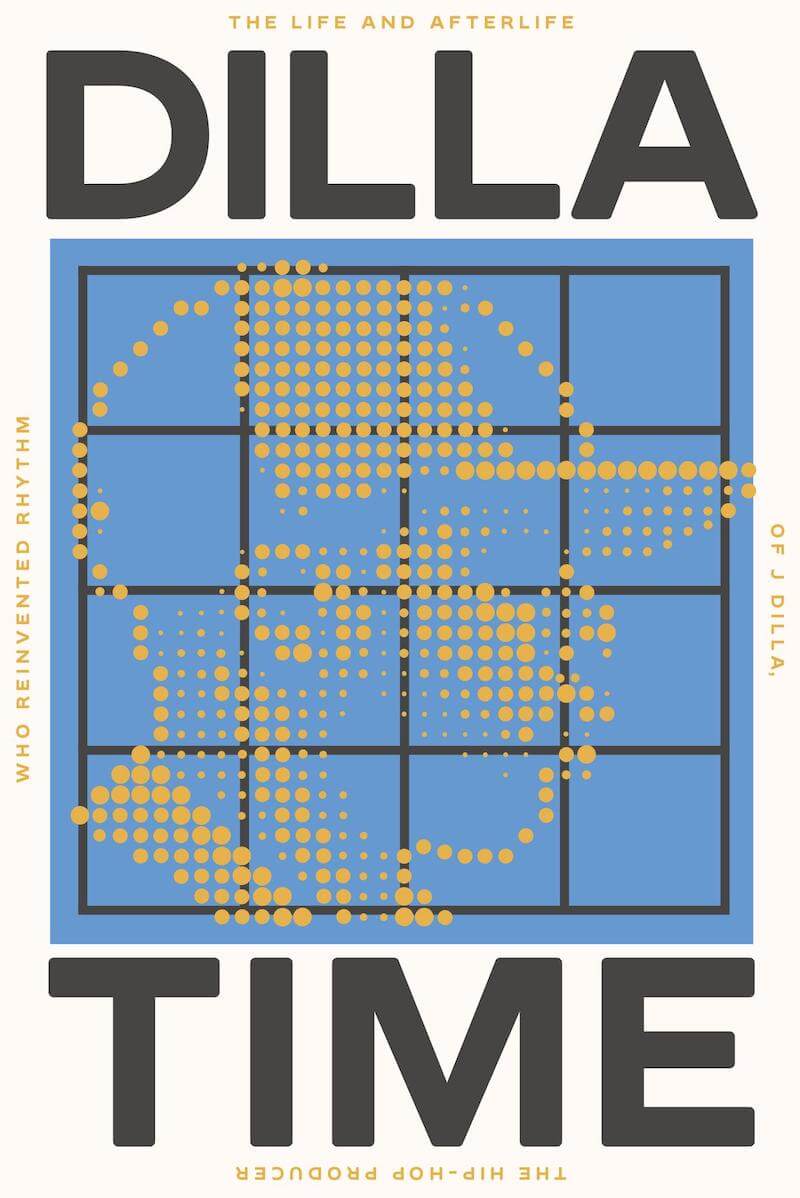 Dilla Time: The Life and Afterlife of J Dilla, the Hip-Hop Producer Who Reinvented Rhythm, Dan Charnas: In this remarkable biography, author Dan Charnas illuminates the life, process, and personal history of producer, rapper, and musical innovator James DeWitt Yancey, AKA Jay Dee, AKA J Dilla. Painting in vivid colors and drawing on hundreds of extensive interviews with artists like Q-Tip, Questlove, D'Angelo and on the ground reportage, Charnas brings Dilla's Detroit to life, examining how the city shaped the young crate digger and put him on his path. But Charnas doesn't just stop there: he actually puts into understandable terms Dilla's unique time feel, which has gone on to saturate popular music since his untimely passing in 2006. Armed with his trademark MPC, Dilla's internal clock led him to accentuate human mistakes and flubs—the "worst shit," IE "the best shit," Charnas explained in a recent discussion with Rick Rubin—and similarly, Charnas doesn't shy away from Dilla's own temper, fallibilities, and the savage battles fought over his legacy and music following his passing, but Dilla Time doesn't linger in the dour or rob fans of Dilla's mystique. On the contrary, it does what only the best music books do, compelling the reader to spend hours in front of their hi-fi, listening for traces of the revelatory info contained therein.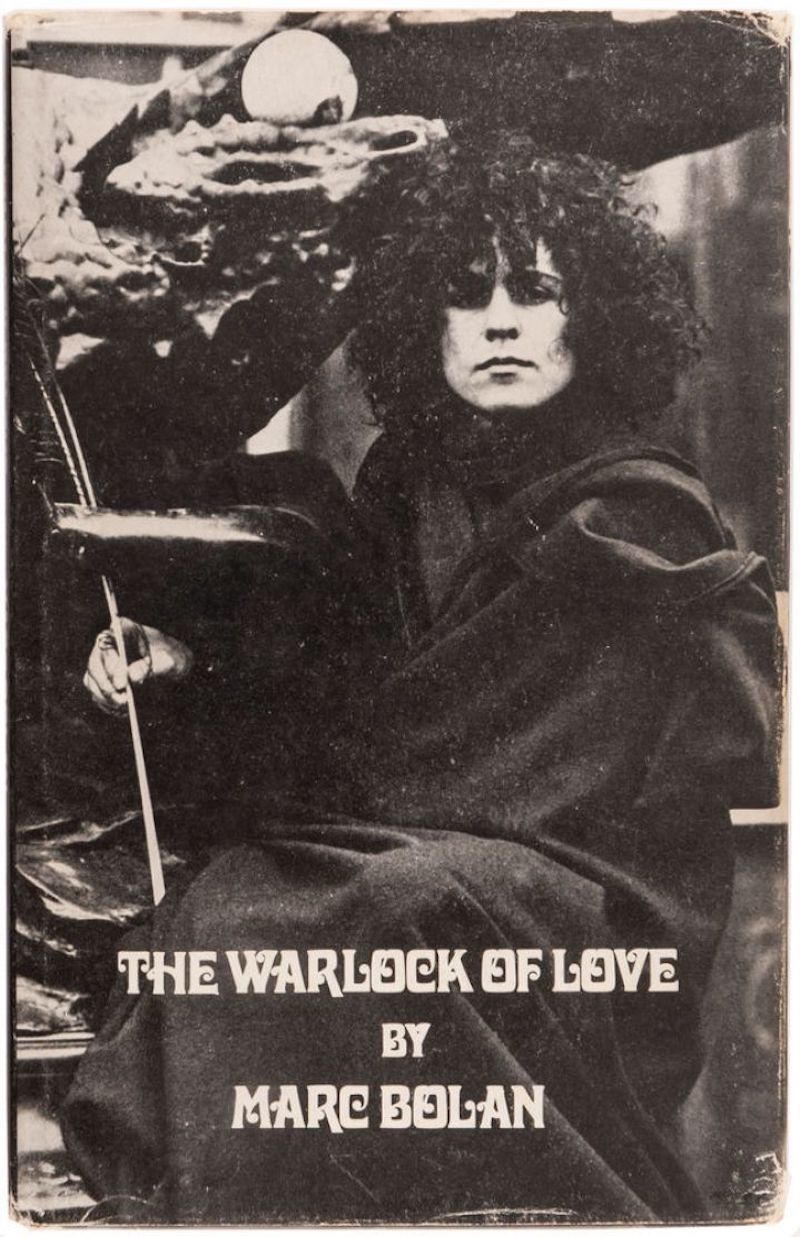 Warlock of Love, Marc Bolan: Before he became an Electric Warrior or a Slider, Marc Bolan was The Warlock of Love. Lovingly dedicated to "the Woods of Knowledge," Bolan's sole volume of verse appeared in a limited printing in 1969, coinciding with the the penultimate Tyrannosaurs Rex album, Unicorn (the last to feature the original duo of Bolan and journeyman bongo-enthusiast Steve Peregrine Took). As such, the book's curio status is pretty unimpeacheable, though it can also be seen as part of a long lineage of British nonsense verse. But it's best not to think too hard on it. The Warlock of Love is a delight, pure and simple—a deep dive into Bolan's lyrical obsessions with Tolkeinesque fantasy and anthropomorphic woodland critters spouting William Blake-meets-Lord Buckley cosmic jive. While original copies are scarce to come by, to say the least, The Warlock of Love is worth a read digitally, just to get a sense of Bolan's tender whimsy at its most unrestrained, before he galvanized glam-rock and plunged listeners into the full throes of T-Rextasy.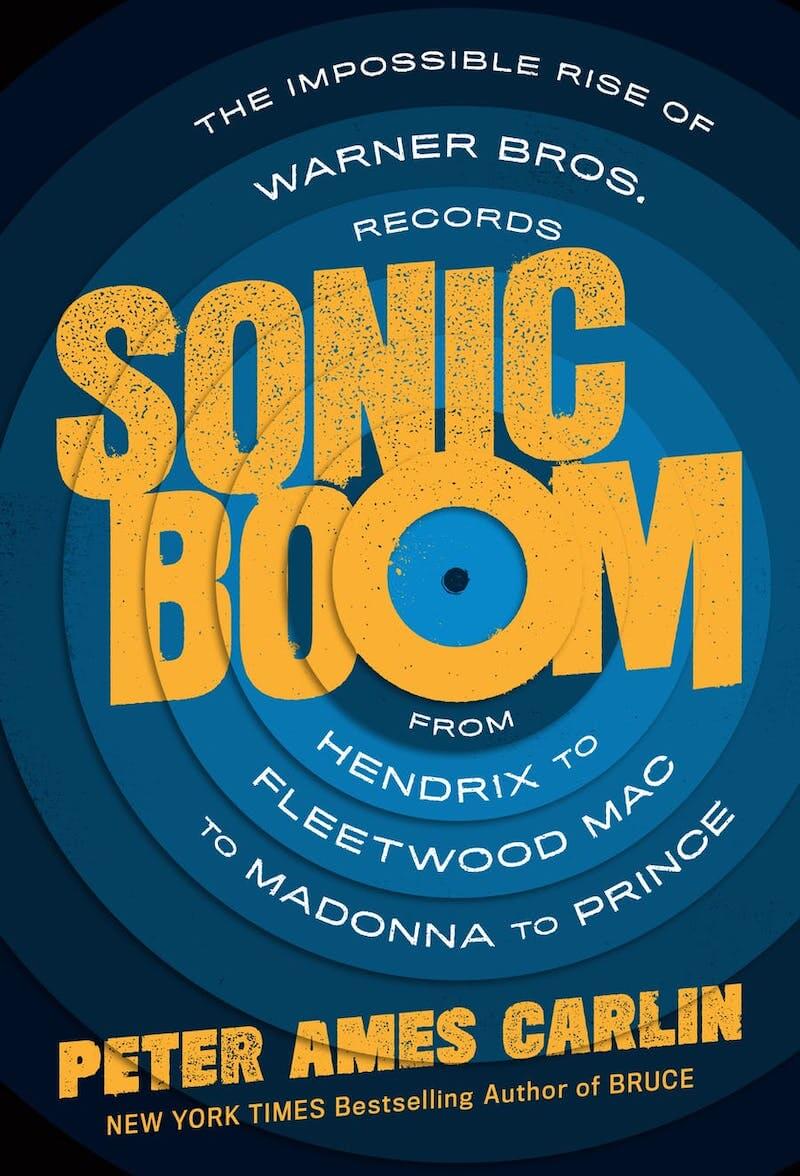 Sonic Boom, Peter Ames Carlin: It's telling that the preface of Sonic Boom features the author reminiscing the singular moment that Van Dyke Parks' Song Cycle finally clicked. Having written the Brian Wilson biography Catch a Wave fifteen years ago, Peter Ames Carlin is no stranger to the elusive Parks LP. That record, though, is the perfect microcosm for the burgeoning spirit of Warner Bros. Records in the mid-sixties: an experimental shot in the dark, eluding the public but instantly lauded by intellectual critics. Previously placated by a pedestrian catalogue, a few key hires made the newfangled Warner/Reprise label a decisively musician-friendly destination for artists ranging from the Grateful Dead to Joni Mitchell to the Fugs. Certainly, Warners wasn't the only major label rolling the dice on their roster in an attempt to cash in on the emergent momentum of rock music driving the counterculture. Any over exaggeration of Carlin's thesis, though, is counteracted by the fascinating anecdotes of the inner workings of the creative staff, likened to a true arts collective by Carlin. Peter Buck, for example, vividly recalls his copy of Captain Beefheart debut Safe as Milk as a signifier that a label could have an identifiable philosophy (R.E.M. would later sign to Warners in 1988). The narrative is channeled through the lens of Mo Ostin, who holds perhaps the most admirable reputation of any industry executive. "Let's stop trying to make hit records" was Ostin's 1967 ideology, on the cusp of nearly three decades of success. The book sheds equal light on key players like promotional guru Stan Cornyn, whose ideas for hip consumerism took inspiration directly from the pages of the expansive underground press. This would lead to infamous, obtuse marketing campaigns (originally hatched as an attempt to recoup Song Cycle's massive budget), such as a "Pig Pen Lookalike Contest" to advertise the Dead's Aoxomoxoa. The creative staff run deep: Larry Waronker, Joe Smith, art director Ed Thrasher and Van Dyke Parks himself. As an in-house creative factotum, Parks's music/production work was only matched by spearheading an audio-visual production unit: severely predating MTV, producing promotional films as an artist's revenue alternative to touring. An essential read on an understated nuance of the music industry's golden era.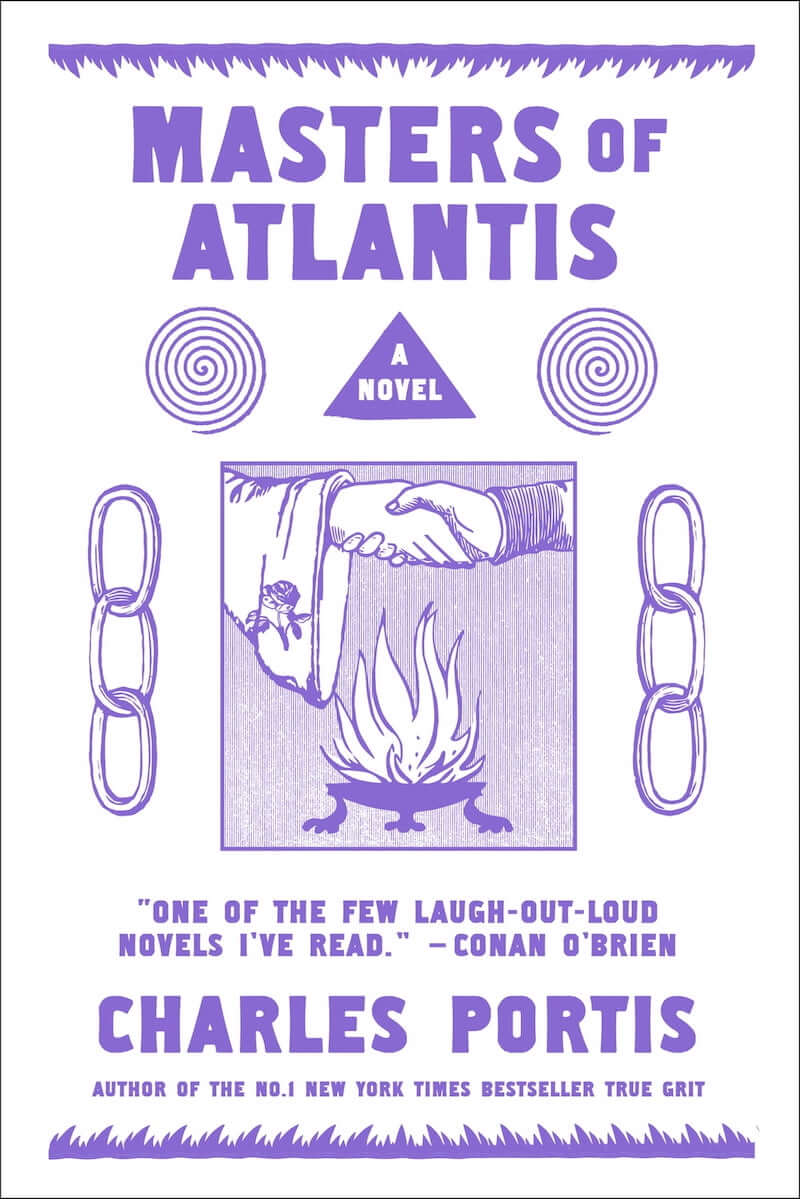 Masters of Atlantis, Charles Portis: Charles Portis' 1985 novel, Masters of Atlantis—the midway point in his inspired five-book run between 1966 and 1991—doesn't shout with the same deep fried slapstick as previous works like Norwood and Dog of the South, choosing rather to play the long game. Beginning in WWI France and culminating in an East Texas trailer park in the late 70s, Portis tells the saga of a one Lamar Jimmerson, a rhapsody of dimwittedness that follows him through a lifelong search for understanding and exaltation as leader of the international fraternal order of the Gnomon Society. Exploring an absurdly gullible, complacent, and maddening world of opportunists, skeptics, hostile traditionalists, and unblinking, unthinking fanatics, Portis' vision of the lost city is one all too familiar—a magical place where everybody talks and nobody listens.
Keep reading. Aquarium Drunkard is powered by its patrons. Keep the servers humming and help us continue doing it by pledging your support via our Patreon page. For heads, by heads.