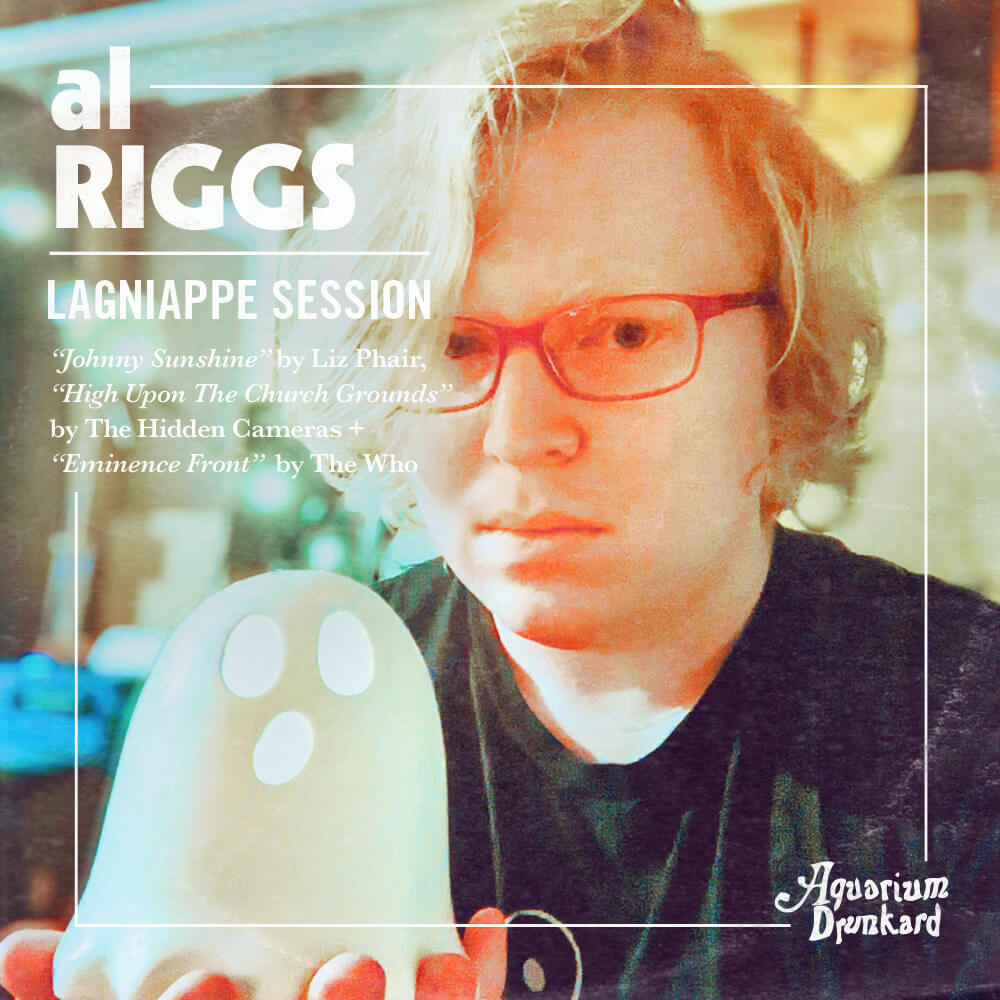 On their final recording under the Al Riggs banner, Themselves, the North Carolina singer/songwriter/producer foregoes the country rock leanings of I've Got a Big Electric Fan To Keep Me Cool While I Sleep in favor of ambient textures, electronic trappings, and experimental freak outs. Along the way, familiar characters pop in an out of the narrative —Finnish artist Tove Jansson, Peanuts creator Charles Schulz, American Splendor author Harvey Pekar, monologist Scalding Grey, musicians like Richard Swift and Norma Tanega, and others—each navigating their way through the bardo along the road to rebirth (or something like it). It's all only natural for Riggs, an artist whose creative restlessness makes sure they never stay in just one place. Tellingly, their first ever Lagniappe Session unites disparate artists like The Who, Liz Phair, and The Hidden Cameras.
Al Riggs :: Johnny Sunshine
(Liz Phair)
Probably my favorite song by Liz. I've looked up to her since I was a teen for her steadfastness, never blinking in any of her various experiments with modern pop, punk, folk, you name it. She's a genius. I wanted to keep this cover as close to the original as possible, while also adding a sort of space-rock edge to the coda. I'm only now getting OK with how my singing voice sounds, which you can tell by all the shouting and harmonizing going on here.
Al Riggs :: High Above The Church Grounds
(Hidden Cameras)
A top ten favorite band of mine. First time I heard them was on recommendation from the comic artist E.K. Weaver when I was immediately post-high school. It was the album Missassauga Goddam, an incredible album, one when I first heard it I said out loud, "It should be illegal for songs to be this catchy." This is one of my favorite of their earlier songs, rampant in their usual brand of gentle queer anarchy. The beat and most of the instrumentation on my cover is from a Critter and Guitari Septavox, a lovely little box with which to make noise with.
Al Riggs :: Eminence Front
(The Who)
Might be saying something that my two favorite songs by The Who (a band I love very much) are from their later post-Keith period; "You Better You Bet" and "Eminence Front." I had been threatening my friends, followers, and family members with a ten-minute cover of this song for years now, and now that I'm putting Al Riggs to bed it felt time to finally deliver. Proud of my synth jamming at the beginning and the combination of multiple drum loops and live drumming. Also that grimy guitar solo and the vocoded backing vocals. Had a blast with this one.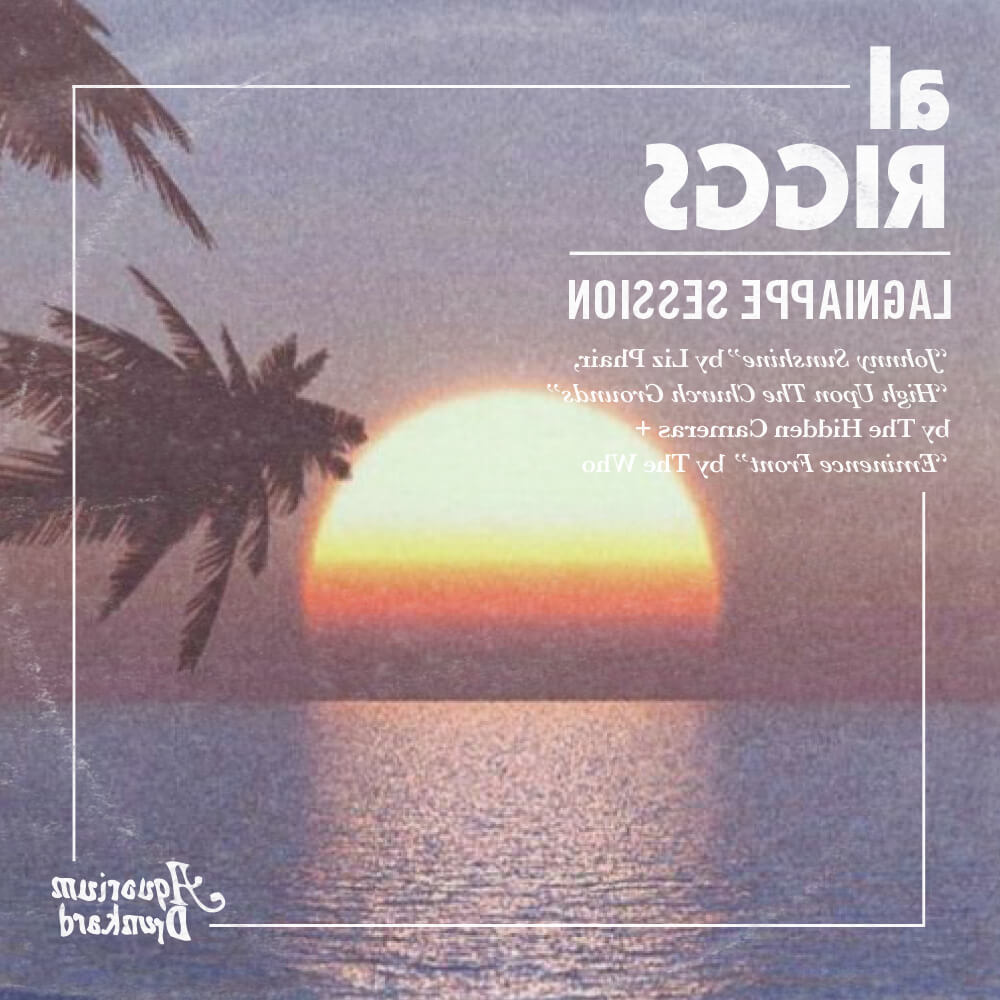 Lagniappe Sessions Archives / imagery via d norsen
For heads, by heads. Aquarium Drunkard is powered by its patrons. Keep the servers humming and help us continue doing it by pledging your support via our Patreon page.