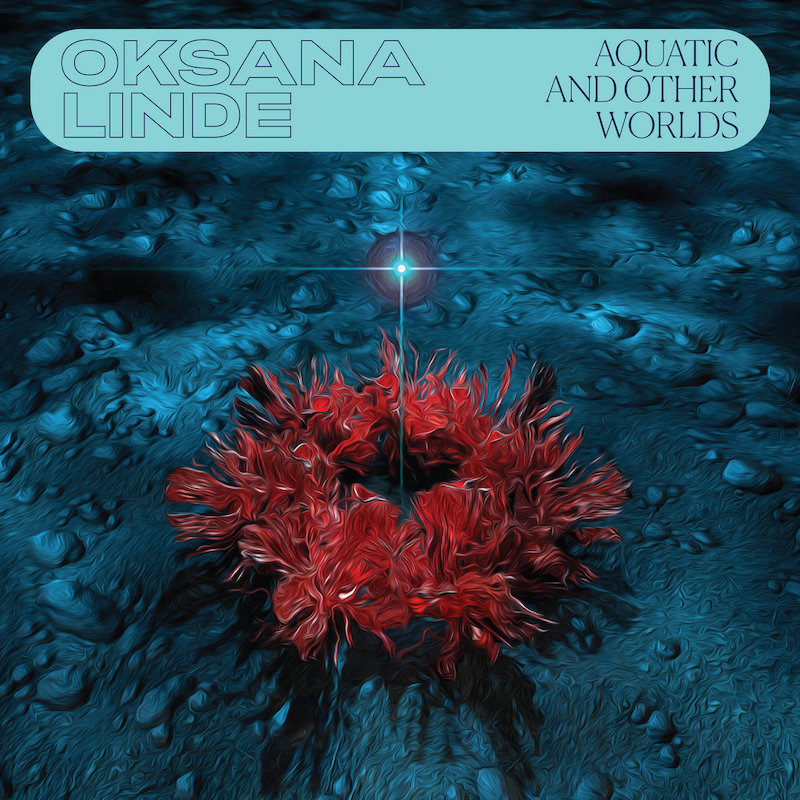 A native of Caracas, Venezuela with Ukrainian parents, Oksana Linde was drawn to Claude Debussy's piano prelude "La cathédrale engloutie" (The Sunken Cathedral) at the age of three. At age five, the ocean waves caught Linde's attention. Oksana would dedicate time daily to learning the piano and was encouraged to pursue music professionally. Instead, she would begin a career in chemistry–an in-demand field in the country due to its importance in oil extraction.
Due to health reasons, in 1981 Oksana left her job as a researcher at age 33, pivoting to music, art, and environmental education. With the growing availability and relative affordability of synths and home-recording equipment in the '80s, Oksana began collecting gear, soon amassing a large collection of recorded material. Passing her recordings along to friends and family, her music found its way to Venezuelan sound engineer, Cher-ee-lee, and sound archivist and co-label head of Mana Records, Andrea Zarza Canova, leading to the inclusion of "Ensueño II" on Mana Records's Dream Tech compilation. A few years later, Luis Alvarado of Buh Records worked with Oksana to digitize and restore some of her cassette archives for Aquatic and Other Worlds, making a small portion of those archives available on what is now her first official album.
The recordings that make up Aquatic are sometimes dense, creating layered and hypnotic drones ("Intromersión," "Orinoco.") Other times they present as playful, light, and bouncy, exercising the expressive range of the synthesizers at hand, much like the recordings of Jean-Jacques Perrey ("Mariposas Acuáticas," "Descubrimiento.") At the heart of each piece are magnetic, uncomplicated melodies with musical phrasings echoing both Venezuelan and Ukrainian music of different stripes. Oksana is careful with her melodies and their counterpoints, developing each through a mix of improvisation and light compositional strategy. With a delicate touch and the effects of Oksana's limited synthesized rig, her pieces possess the reverence and patience of impressionist and minimalist classical music.
Oksana's music is where she lets her dual passions of nature and music bleed together. Her compositions are inspired by both the wonder scientific observation generates and the questions it can't quite answer, playing to imagined and perceived worlds. Treading a line between cognizant experimentation and blissful meditation is a rare craft to witness and it's here in spades. | i forsythe
Only the good shit. Aquarium Drunkard is powered by our patrons. Keep the servers humming and help us continue doing it by pledging your support via our Patreon page.