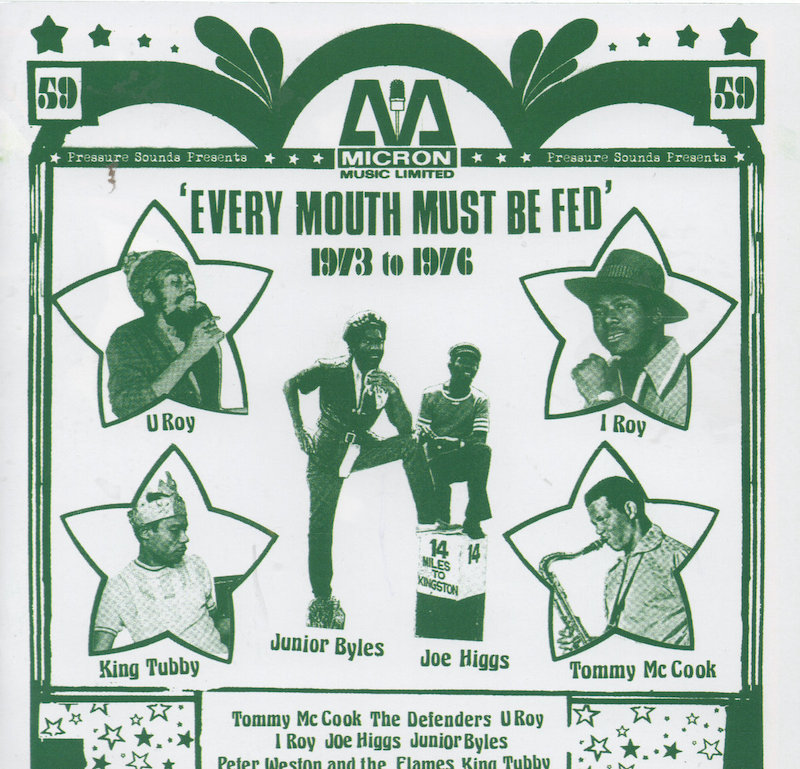 From the archives of Micron Music, Every Mouth Must Be Fed: 1973-1976. Originally released via Pressure Sounds in the spring of 2008, a CD copy of this twenty track compilation soundtracked the majority of that summer, and, due to a recent cop of the vinyl version, it appears to be doing the same some 14 years later. A toppermost three year overview of the Kingston, Jamaica based label, the roots collection highlights selects from the likes of Joe Higgs, U Roy, I Roy, Tommy McCook, Junior Byles, King Tubby and others, featuring an effortless array of early reggae and dub.
All vibe, and true to its title, expect versions, riddims, instrumentals, covers and toasting throughout, along with a host of name producers behind the boards, including Bunny Lee, Pete Weston and Lee "Scratch" Perry.
Only the good shit. Aquarium Drunkard is powered by our patrons. Keep the servers humming and help us continue doing it by pledging your support via our Patreon page.