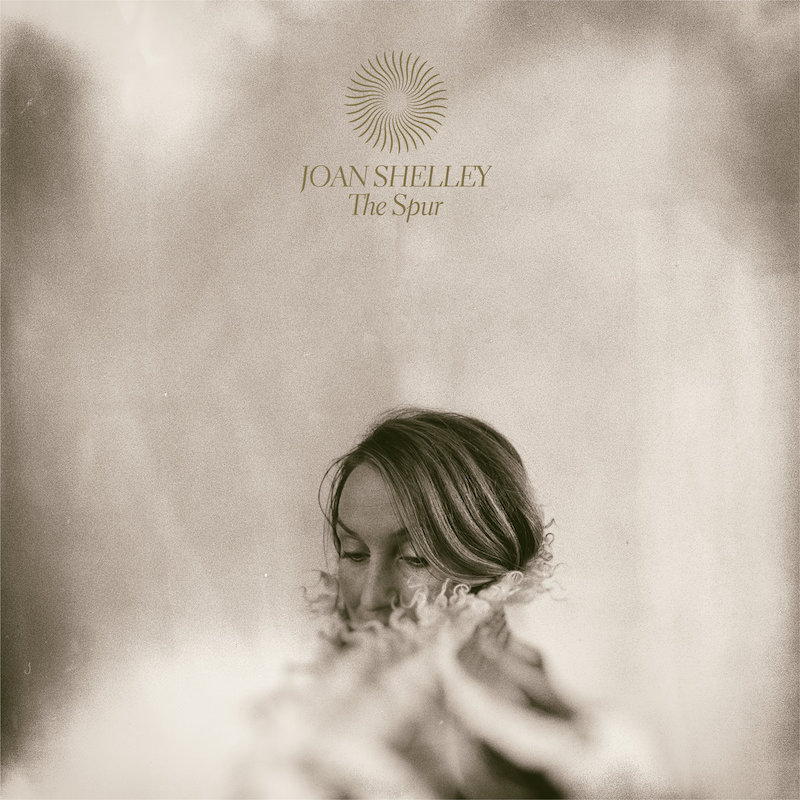 At this point in her career, we would probably settle for a "pretty good" album from Joan Shelley. But no, The Spur continues an unbroken streak of masterpieces for the Louisville-based artist. It's a record that features some of Shelley's very best songwriting, bolstered by sensitive and occasionally surprising arrangements, ravishingly lush at some points, spare and spectral at others. The Spur is a wonder, from start to finish.
Reviews of Shelley's work often highlight the comforting and calm aspects of her music. And sure, her voice and melodies could soothe anyone's sorrow. But there's always been plenty of complexity, curiosity and tension in her lyrics, sharp edges always just beneath the surface. Take "Home," the third track on The Spur. In recent years, home in a neo-folk context has been more or less reduced to a tiresome cliché, an easy (and empty) answer to all of life's problem. In Shelley's hands, however, home becomes a more ambiguous thing, a place filled with uncertainty and shadows. "Who's in the window? / Who lives there now?" she asks. "Stalled in the driveway / The way in or the way out?" By acknowledging — or even embracing — life's myriad possibilities and weird multiplicities, Shelley places herself in league with such fearless writers as Will Oldham and Bill Callahan.
The Spur is also one of Shelley's best sounding records, a testament to her skill in choosing a range of amazing musicians to help bring her visions to life. Longtime collaborators Nathan Salsburg and James Elkington provide steady and assured backing throughout; Elkington's Five Leaves Left-worthy string arrangements on a few tracks are especially breathtaking. Callahan offers a low-end counterpoint to Shelley's haunting imagery on "Amberlit Morning," and Meg Baird pops up for some high harmonies on two tunes. These valuable contributions never overwhelm the album; instead, they quietly strengthen the mosaic-like picture Shelley is painting, the disparate pieces fitting together perfectly. This sense of supportive community and friendship is The Spur's throughline. Amidst the encroaching darkness these days, what else do we have left? "All I came to tell you as night collapses everything," Shelley offers. "Is if the song keeps playing, darling, sing along." | t wilcox
Only the good shit. Aquarium Drunkard is powered by its patrons. Keep the servers humming and help us continue doing it by pledging your support via our Patreon page.