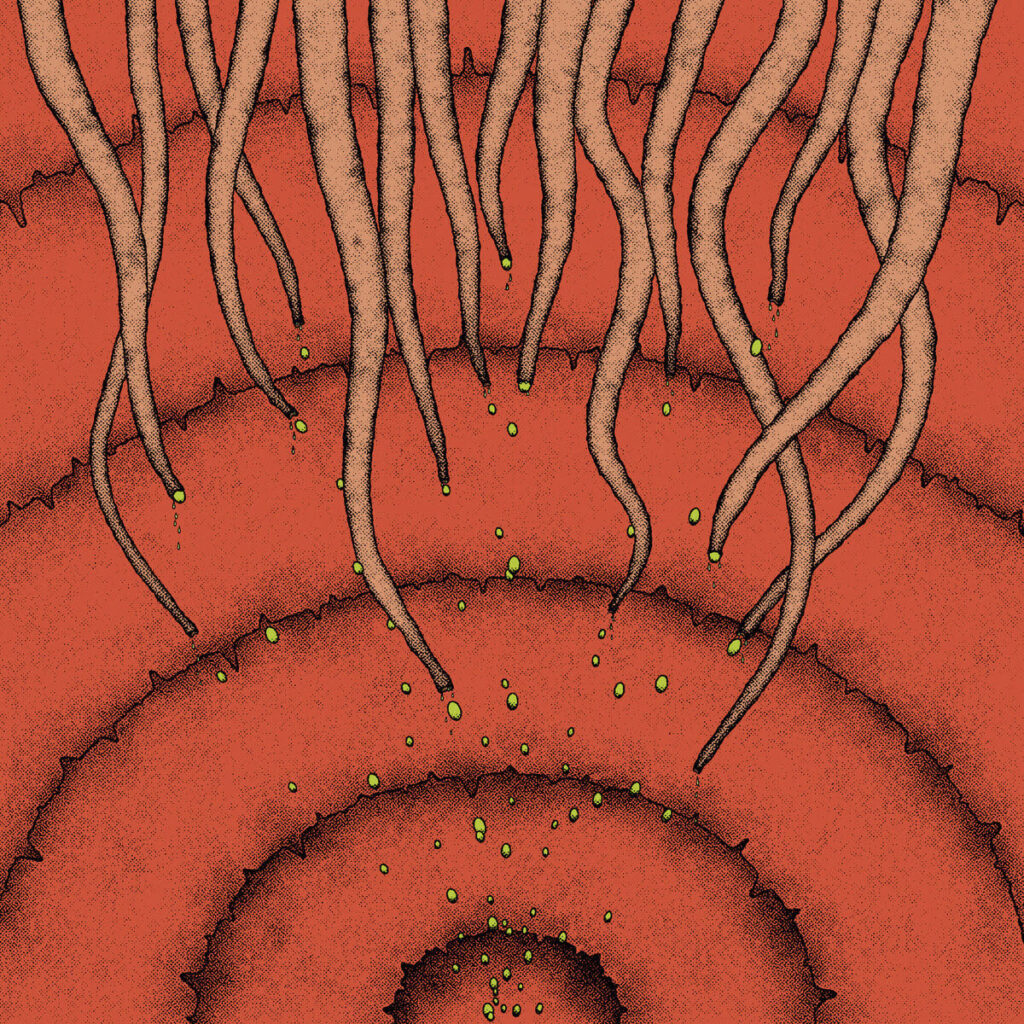 With Final Thaw, their debut as Iceberg , guitarist John Kolodij, drummer Jayson Gerycz (Cloud Nothings), and saxophonist Dylan Baldi (Cloud Nothings) engage in a meditative swells of free music that eventually crescendo into ecstatic abandon. Call it free jazz, call it avant-rock, or just call it tunes for the end of the world. Across its two compositions, the brooding "God Moves On The Water" and the initially gentle "Harland Wolff Blues," the trio tap into frenzied and deep zones, conjuring up free music that shares a spirit with the rollicking indie rock Gerycz and Baldi are known for. Today, we're sharing the video for the latter, along with notes from director Bobby Markos of Documavision, Baldi, and Kolodij.
Bobby Markos: "For Harland Wolff Blues, I wanted to create imagery that complimented the airiness and surreal feeling of the song. The long drones and chord strums made me think of slow, crossfading imagery that bleeds into each other, creating an entire new image. I thought the tone of the brass inspired darker imagery, so the video is set in a futuristic period of time, where remnants of the present only exist in digitized, video form. I built a lot of three-dimensional cloud animation systems to hover through the entire film and carry the imagery, reminiscent of the way the underlying drone on the track serves as a platform for the rest of the composition to build upon. "
Dylan Baldi: "I have nice memories of recording this song/album with Jayson and John, chatting about music and playing with the dogs, and that listening to it brings back those memories very clearly.
John Kolodij: Iceberg played a good deal while we were all in Cleveland, and we plan on doing so again. This was recorded after a great group of shows, supporting Susan Alcorn and Charalambides. One take, all live, no overdubs. just some spiritual ECM dread.
Only the good shit. Aquarium Drunkard is powered by its patrons. Keep the servers humming and help us continue doing it by pledging your support via our Patreon page.