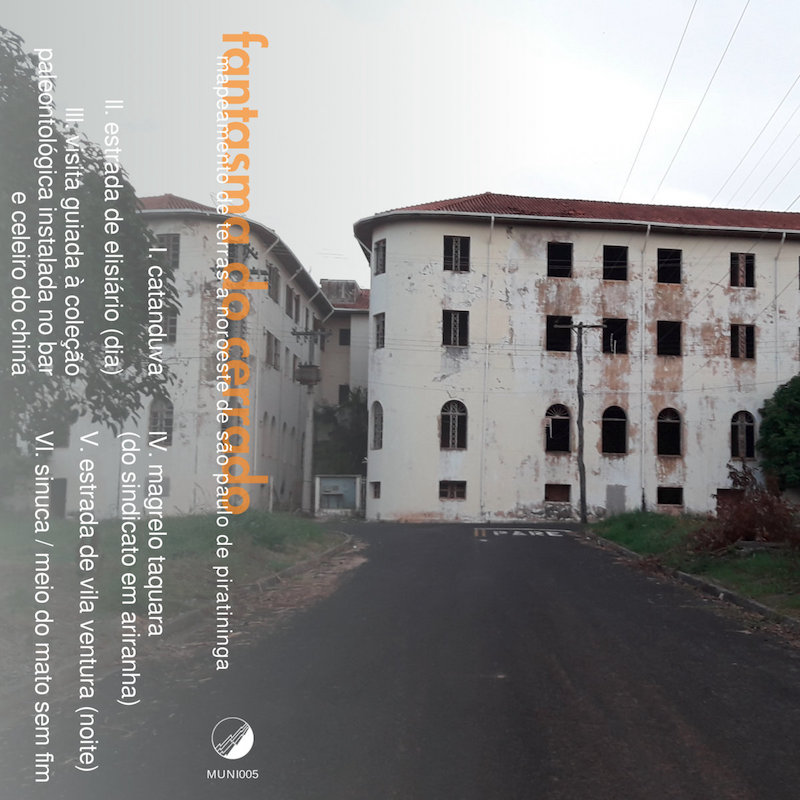 Rafael Stan Molina was part of the classic Brazilian indie rock band Os Telepatas in the late 2000s and founded the psychedelic electronic duo Shuriken in the early 2010s, besides running a small label of avant-pop in São Paulo for almost a decade. As Fantasma do Cerrado, he creates sound mosaics that oscillate between pop song forms and exploratory ambient recordings. Nowhere is this dialectic more explicit than on "Catanduva": here, suave folk is suddenly broken by an explosion of strange shapes, simple melodies alternate with wild and sparse modulations. In a way, the complex structure of the track evokes the unexpected turns of Jim O'Rourke's compositions. But if O'Rourke followed the trail of experimental americana songwriters like John Fahey and Van Dyke Parks, Molina follows a 'brasiliana' of his own, gesturing towards Flavio Venturini and the modernist novelist João Guimarães Rosa, among others.
Recorded in trips between the megalopolitan São Paulo and the micrological Ibirá, in the backlands of the country, Mapeamento de Terras a Noroeste de São Paulo de Piratininga is a literal mapping and a reimagining of these weird territories that sit hidden beneath the harsh surface of ruin. Abandoned bus stations, bankrupt state schools, empty churches in invisible towns with only a few hundred inhabitants. Peregrinating alongside the margins of these deserts, Molina finds a fabulous night biome, and then distorts it until he can find a ghostly depth, doing to the proto-indie vocals of Erasmo Carlos and to the luxurious harmonies of Clube da Esquina what The Caretaker did to Tin Pan Alley. | r moraes
For heads, by heads. Aquarium Drunkard is powered by its patrons. Keep the servers humming and help us continue doing it by pledging your support via our Patreon page.