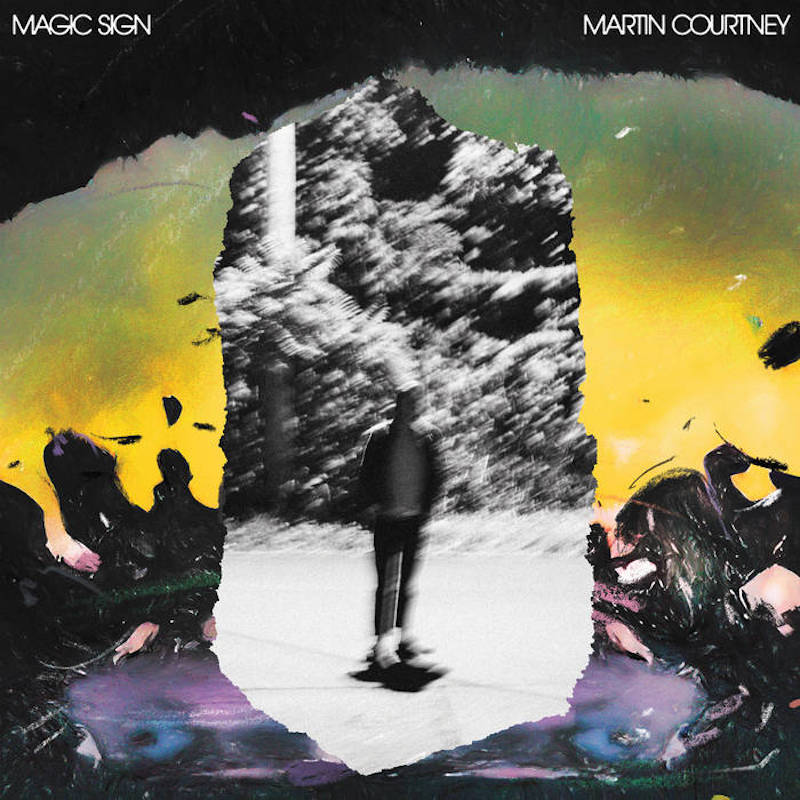 Some albums are meant to be listened to when we're alone—in an empty living room, in a corner booth of an all-night diner, driving along familiar roads. It's these reflective environments that help us to enter what Martin Courtney calls the basement of our mind—the liminal space that forms when we reappraise our memories from the subjective vantage of the present day. And it's this bittersweet spot from which Magic Sign draws its energy. As the Real Estate leader lilts on "Outcome," a floaty standout from his recent solo album, "Sweet painful memory, come find me here."
Martin Courtney has a lot in common with Jeff Tweedy. It's the way both songwriters smear their rock arrangements with bygone Americana—woozy pedal steels and seasoned acoustics. It's the way they consistently release unpretentious guitar music while the indie world—and the rest of the world—teeters on the brink of collapse, concerned with fatuous debates and transient trends. Icons in their respective niches, both men are assessed in the context of their pasts. Not just their music careers—from Uncle Tupelo to Yankee Hotel Foxtrot; from Real Estate to… Real Estate. Their formative experiences also color their work, and yet both are reassured by the fact that the present is the best present that has ever been.
"Sailboat" interrogates this, the 'what if?' dance we do before refocusing on today. Over a power-pop frame reminiscent of "Aside" by the Weakerthans, Courtney spills out disaffected couplets: "I don't feel great/It's getting late/Tonight I will sleep sound/I'm in my head/I lie in bed/The crickets are so loud." But it's the comforting shrug of "I guess I'm doing alright" that has the last word, perhaps as he's reminded of his daughter sleeping upstairs in their Hudson Valley home and his partner soon due back from work. Indeed, it was during these intervals that the songs from his second solo album were composed before he later expanded them with Elliot Smith producer Rob Schnapf.
While twilight melancholy defines tracks like "Sailboat" and "Terrestrial," uncomplicated snapshots of the past dot the surfy scene of "Merlin", with the orchestral-brushed "Exit Music" marking the climax of Courtney's journey. Here, he redirects his reflective sights toward his wife. "It's nice to see you in the fading afternoon/Stay with me through the night," he sighs over blissful strums. Some connections intensify with age while countless others fade. Courtney was only ever looking for one magic sign. | h merrick
Aquarium Drunkard is powered by its patrons. Keep the servers humming and help us continue doing it by pledging your support via our Patreon page.