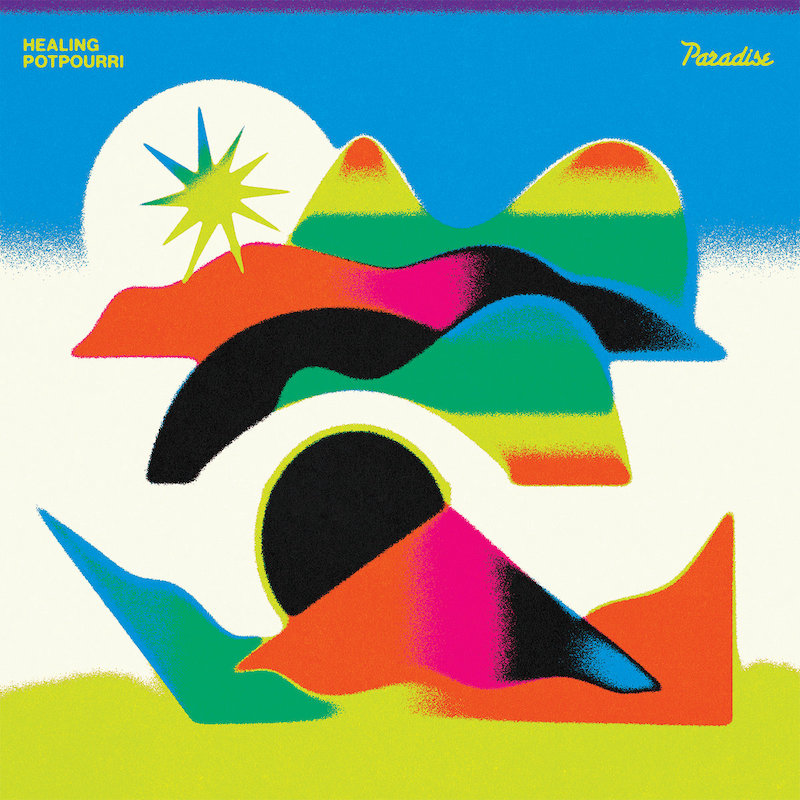 Even when exploring themes of trepidation, the jovial songs of Paradise seem to function as naturally optimistic relics. On the aptly named album, Simi Sohota's Oakland-based Healing Potpourri creates a swirling palette of psych-pop and multi-layered aural exotica. Along with a seamless knack for melody, Sohota's clever wordplay is an integral highlight. "This feeling's older and bigger than me/yet feels distinctly mine/your childhood piano whispering/melodies intertwine" he sings on the hazy smooth "Truly Good". A spirited opener, the track paves the way for the record's exploration of blending anxiety with a vividly sanguine viewpoint. Combined with the whimsical backdrop, this is orchestral pop that is as immediately rewarding as the deep, repeated listens it warrants.
The floating, kaleidoscopic soundscapes of the High Llamas were identifiable on the group's previous record, Blanket of Calm, and it was during these sessions that Sohota went straight to the source and sought out Sean O'Hagan's signature arrangements. On Paradise, O'Hagan joins the fray as co-producer creating a more lush sound, implementing a fuller, more widescreen vision. It's no surprise the array of bubbling bass synths, drum machines and electronic swashes recall Cold and Bouncy-era Llamas or remnants of O'Hagan's arrangements for artists like Stereolab, perhaps most vividly on breezy instrumental "Sticky".
In a conversation with Sohota and O'Hagan about their collaborative process, it's clear that O'Hagan's sights are firmly in the present. "I didn't want to say, let's just reach for the strings and horns and the big production," he tells AD. Now in his early sixties, O'Hagan is prolific as ever, citing the career trajectory of the trailblazing Robert Wyatt as an inspiration. Careful to glowingly endorse the current musical landscape as opposed to any past trappings, O'Hagan's mission was instead for the listener to say, "Healing Potpourri made a contemporary record". To his ears, modern music is crafting a fresh departure away from entire eras when pop music was utterly referential. That push and direction, including ushering in different instrumentation, was both a rewarding and learning experience for Sohota — an evolving process that at times took sitting on fresh ideas for weeks before realizing they clicked.
Ultimately, it's hard to imagine that realization manifesting more beautifully than on rhapsodic tracks like the jangly single "What Do I Do Now", a pure chamber pop gem. Evident throughout, Sohota's appreciation for cheerful music as escapism hearkens back to the grimmer subject matter co-existing with the uplifting, almost cinematic pop. Reflecting on that dynamic and the record's title as a sort of self-described "abstract landscape", Sohota reveals that "it's an aspirational paradise of a world that we should have". Paradise excels in exploring that escape, one equally rooted in reality and fantasy. | m neeley
Only the good shit. Aquarium Drunkard is powered by our patrons. Keep the servers humming and help us continue doing it by pledging your support via our Patreon page.