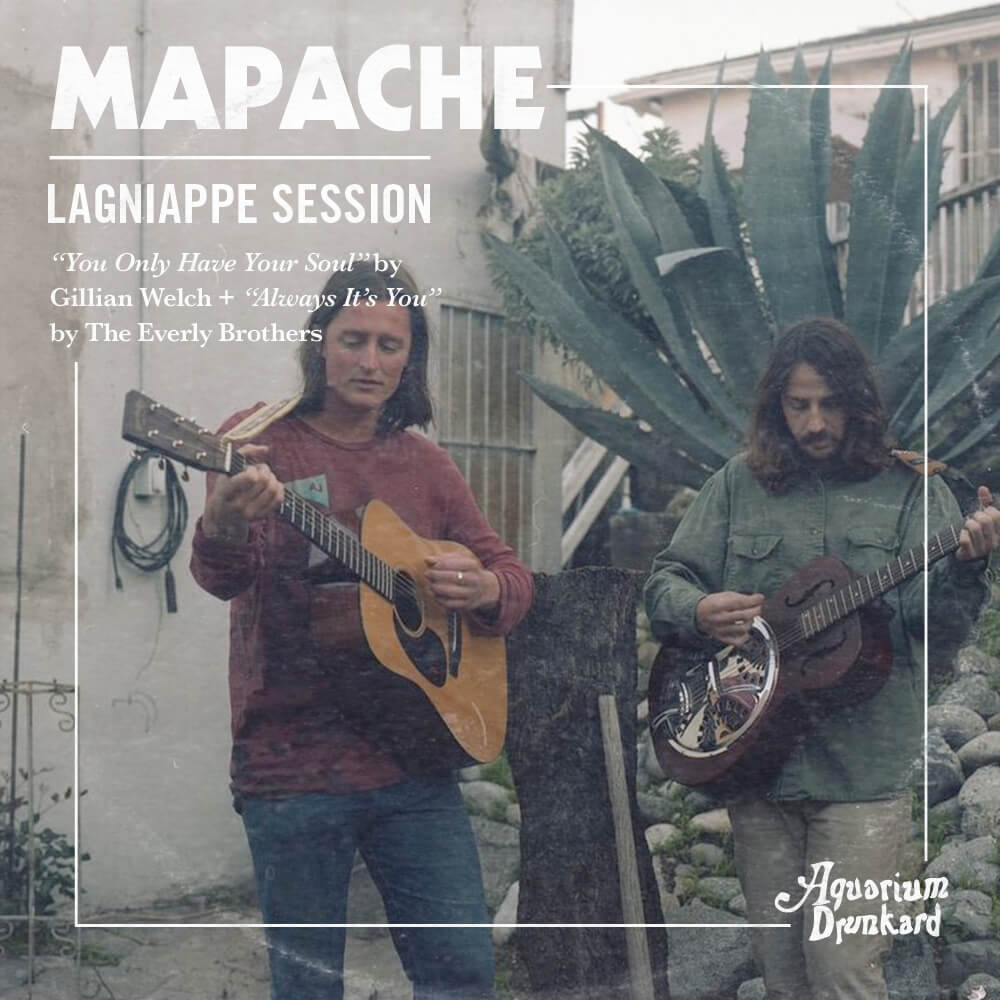 Lagniappe (la ·gniappe) noun 'lan-ˌyap,' — 1. An extra or unexpected gift or benefit. 2. Something given or obtained as a gratuity or bonus.
Mapache returned earlier this summer with the release of Roscoe's Dream, the Los Angeles duo's third, and tightest, LP to date. Comprised of Sam Blasucci and Clay Finch, we described their sound in 2017 as something akin to "a blazed up Everly Brothers" — something the pair make good on in 2022 via their debut Lagniappe Session. Here, Mapache pay tribute to Don and Phil's "Always It's You", originally cut by the brothers in 1960 as a b-side. Next up is a faithful cover of Gillian Welch and David Rawlings' "You Only Have Your Soul", a tune found on the second volume of Welch's lost songs collection, Boots No. 2.
Mapache :: Always It's You (The Everly Brothers)
This song was shown to us by Benji Knight of The Wizards of the West. Many a day I've walked into the record store with Benji and watched him walk out with stacks and stacks of Everly's records. This one is dedicated to Benji.
Mapache :: You Only Have Your Soul (Gillian Welch/Dave Rawlings)
One day our brains exploded when we received an email from Dave Rawlings telling us that he liked our music. He sent us their recording of this song before it had been officially released and suggested we try it out ourselves. It was a song that hit hard on the first listen and we've loved playing it and listening to it ever since.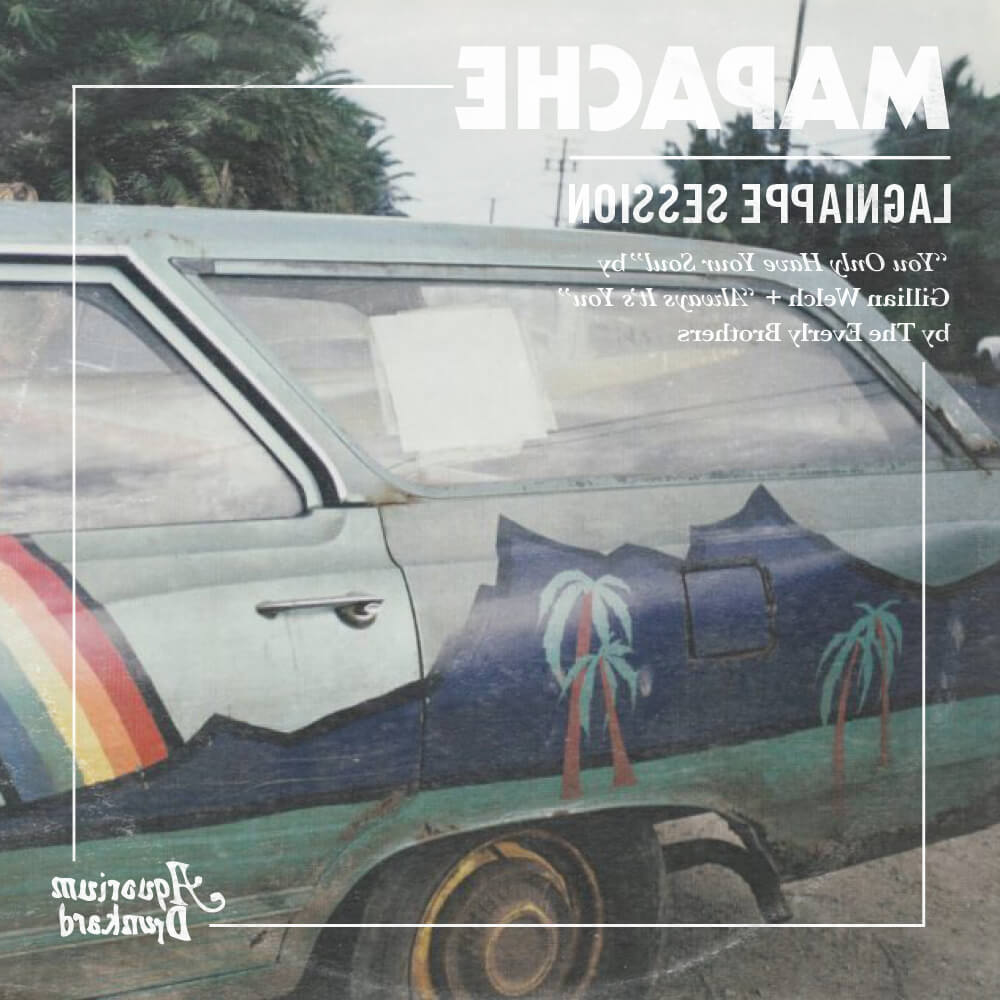 Lagniappe Sessions Archives / imagery via d norsen
For heads, by heads. Aquarium Drunkard is powered by our patrons. Keep the servers humming and help us continue doing it by pledging your support via our Patreon page.