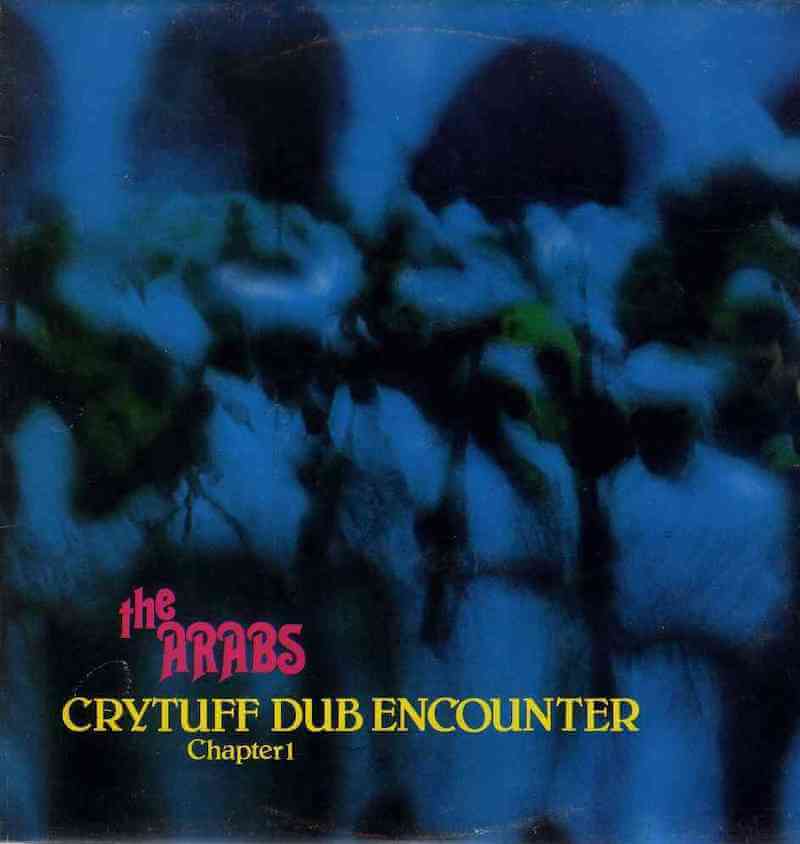 Released in 1978, Prince Far I's Cry Tuff Dub Encounter Chapter 1 is a pivotal album at the juncture of Jamaican and British dub—a nexus of dub's origins and everything the music would evolve into. It's a dank and earthy affair full of Flabba Holt's & Sly Dunbar's driving, deep-nodding basslines that still pack enough power to rattle the foundations of Babylon.
After a establishing himself as one of Jamaica's preeminent deejays with his booming rasp known as "the voice of thunder," Far I laid down several benchmark slabs of heavy toasting before signing to the fledgling Virgin records in the late 70s. Far I made his way to the London and found the British reggae boom in full swing. He swapped the mic for the production booth and cutting riddims with his preferred session band, The Roots Radics, who were re-christened "The Arabs" for the sessions.
As a producer, Far I dispensed with the muddier, cavernous approach of originators like King Tubby and Lee Perry. Instead, Far I favored a tighter, more immediate production style that allowed for even spacier atmospheres, aided in the mixing booth by upstart British dub maestros Dennis Bovell and Adrian Sherwood (to whom he was a formative influence and mentor). Prince Far I began charting a course from earth to deep space with each installment of the Dub Encounter series, one which would provide a foundational template for the likes of Bovell, Sherwood, Creation Rebel, Dub Syndicate and New Age Steppers. Though Prince Far I was sadly murdered in 1983, had he only released Cry Tuff Dub Encounter Chapter 1, his would still be a hallowed name in the halls of dub. | j annis
For heads, by heads. Aquarium Drunkard is powered by our patrons. Keep the servers humming and help us continue doing it by pledging your support via our Patreon page.