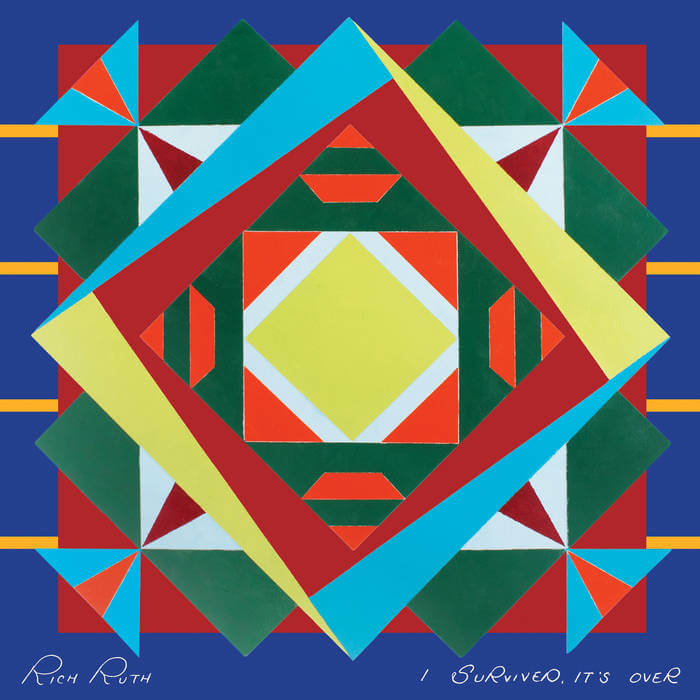 An ambitious and thrilling slice of neo-spiritual jazz fusion from Rich Ruth (AKA Nashville-based multi-instrumentalist Michael Ruth). The sonic touchstones on I Survived, It's Over come fast and thick, ranging from Santana and John McLaughlin's cosmic collabs with Alice Coltrane to mid-1990s Tortoise (indeed, the album was mixed by Tortoise co-founder John McEntire). Ruth clearly worships at the same altar as the similarly styled Revelators Sound System lp from a few months back.
But while it's certainly tempting to play spot-the-influence here, Ruth's overarching vision shows him to be much more than a skilled copycat. Each composition is a galaxy unto itself, embracing maximalism. This record sounds BIG, with thunderous drums, soaring arrangements, wild sax and guitar solos and gorgeous flute all contributing to a highly dramatic atmosphere. There's a fearlessness on I Survived that immerses the listener, sweeping you away into some other realm. Ruth goes for broke on the the record's seven tracks and comes up a winner every time. | t wilcox
For heads, by heads. Aquarium Drunkard is powered by our patrons. Keep the servers humming and help us continue doing it by pledging your support via our Patreon page.