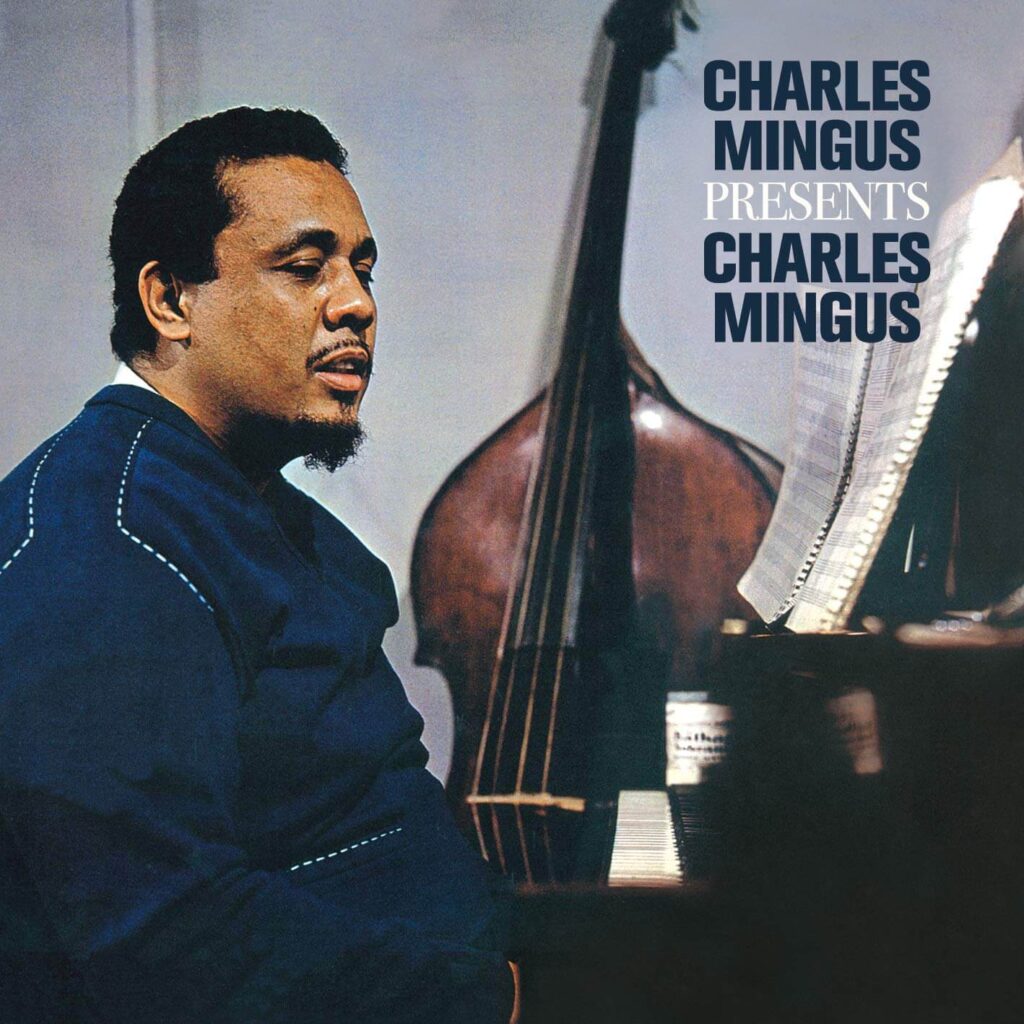 Candid may not have the same name brand recognition as, say Blue Note or Impulse! But during its brief existence (roughly 1960 to 1963), the label made its mark on the jazz and blues worlds—as a recent series of remastered reissues, including LPs by Abbey Lincoln, Max Roach, Lightnin' Hopkins and Otis Spann, ably demonstrates.
The cream of the crop is Charles Mingus Presents Charles Mingus, recorded in October 1960 and released the following year. It's a thoroughly crackling affair, highlighting the composer at one of his many peaks and featuring an awesome lineup of musicians: Mingus' trusted drummer Dannie Richmond, underrated trumpet player Ted Curson, and—best of all—the inimitable alto sax and bass clarinet stylings of Eric Dolphy.
Dolphy was a fairly new arrival to the NYC jazz scene of the era and, more than 60 years later, his daring improvisational leaps and boundless imagination still sound incredibly fresh on this intimate recording. "Damn, that Dolphy played," Mingus exclaims in Nat Hentoff's typically erudite liners—and any listener will be inclined to agree wholeheartedly. Though his life would be tragically cut short a few years later, every note the man played brimmed with life.
This band was Mingus' long-term working unit at the time, and the interplay verges on the telepathic (especially between Mingus and Richmond) with the musicians happily following their leader into sometimes uncharted territory. The mood is often laid-back—Mingus even pretends that he's addressing a nightclub crowd in-between songs—but once things start to cook, the intensity level is ratcheted way up.
Mingus always had an ambiguous relationship with the avant-garde, but in this piano-free setting, you can hear him perhaps responding to the revolution that Ornette Coleman had kicked off in the late 1950s. Still, the bassist's prevailing Duke Ellington worship is never left behind; no matter how far out this music goes, its roots remain steadfast and strong. | t wilcox
For heads, by heads. Aquarium Drunkard is powered by our patrons. Keep the servers humming and help us continue doing it by pledging your support via our Patreon page.