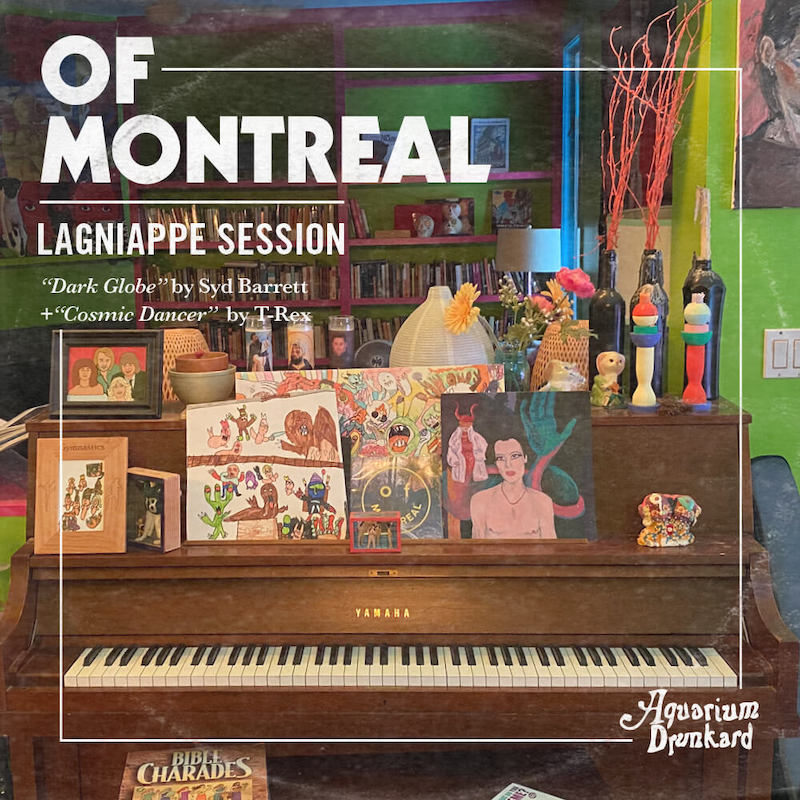 Lagniappe (la ·gniappe) noun 'lan-ˌyap,' — 1. An extra or unexpected gift or benefit. 2. Something given or obtained as a gratuity or bonus.
Sonic chameleon Kevin Barnes last contributed to the the Lagniappe Sessions in 2013 via his take on Billy Nicholls' "She Came From New York", The Kinks "Did You See His Name", and a ripping psych rendering of the Kingston Trio's "All My Sorrows". Last month saw the release of Of Montreal's 18th long-player, the seven track Freewave Lucifer fck, and with it the perennial project's second set of covers for AD, this time paying tribute to a pair of British iconoclasts and longtime influences. First up is Barnes' rendering of Syd Barret's "Dark Globe, off The Madcap Laughs, the singer-songwriter's 1970 debut following his departure from Pink Floyd. Up next, the majesty of Marc Bolan circa '71, courtesy of an acoustic take on "Cosmic Dancer", via T. Rex's Electric Warrior. Barnes on his selections, below…
Of Montreal :: Dark Globe (Syd Barrett)
Syd Barrett is one of my biggest lyrical influences. I love the playful slantiness and deep originality of his songs. I don't get the sense that he was ever trying to be accessible or to write a "hit", he just wrote what he was organically compelled to write. His lyrics are always very thought provoking and unpredictable and they seemed to flow out of his brain like daedal cartoon lava.
Of Montreal :: Cosmic Dancer (T. Rex)
Marc Bolan, the sexy elfin poet of the eternally glamned. He saunters across our brains like a Jupiterian gypsy of the immediate now. I chose "Cosmic Dancer" because it embodies all that I love about T-Rex, it's hooky and salacious and dreamy and groovy as fuck.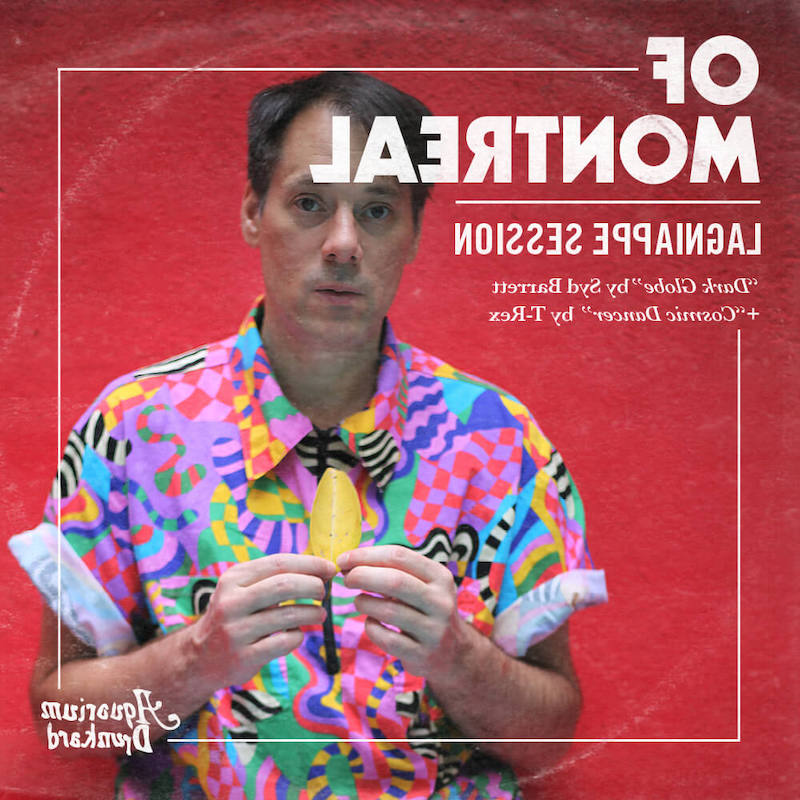 Lagniappe Sessions Archives / imagery via d norsen
For heads, by heads. Aquarium Drunkard is powered by our patrons. Keep the servers humming and help us continue doing it by pledging your support via our Patreon page.