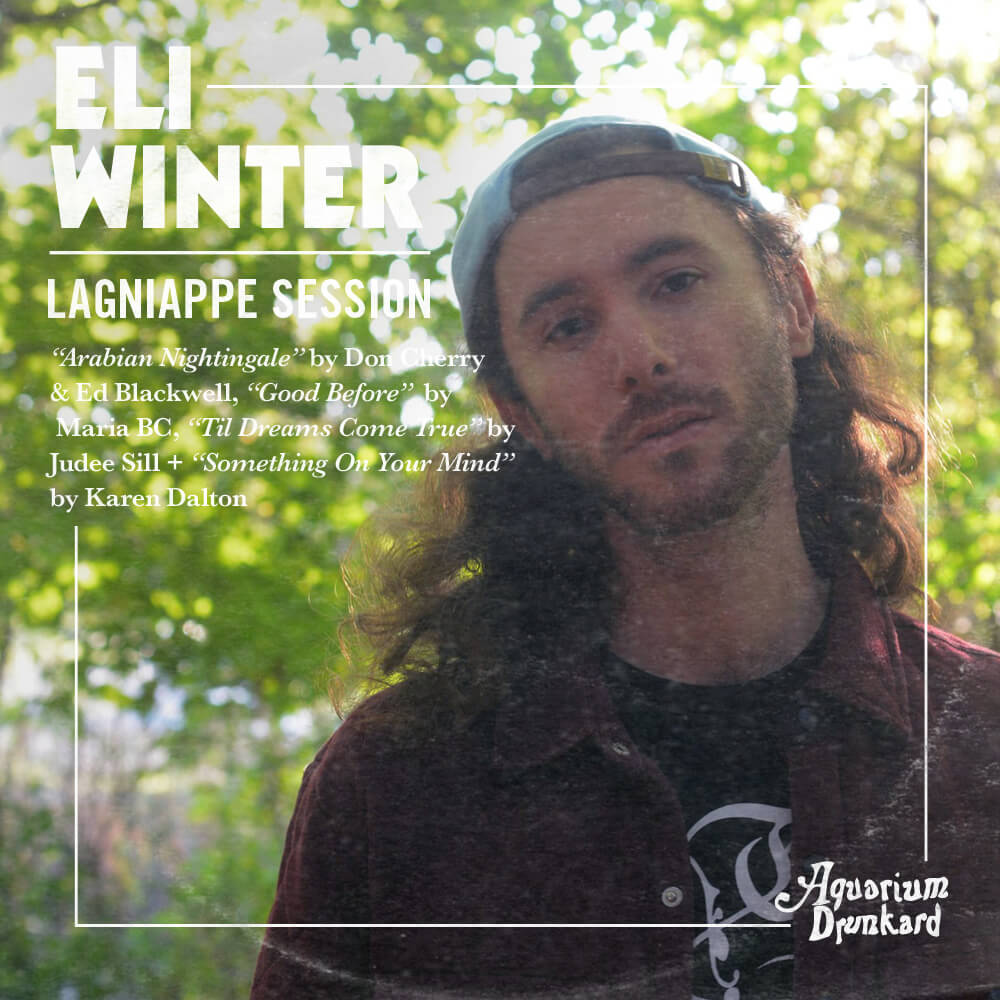 Lagniappe (la ·gniappe) noun 'lan-ˌyap,' — 1. An extra or unexpected gift or benefit. 2. Something given or obtained as a gratuity or bonus.
On his third album, Eli Winter, the Chicago guitarist leads an ace cast of contributors, including Cameron Knowler, Yasmin Williams, David Grubbs, Ryley Walker, jamie branch, and more, through compositions that gently serve as music for times when, "God is busy or silent or absent," leaving angels "to pick up the slack," to borrow a phrase from James Toth's evocative liners. For his debut Lagniappe Session, Winter applies his solo guitar to a set of songs by Don Cherry and Ed Blackwell, Maria BC, Judee Sill, and Karen Dalton, suggesting the songs said angels might wordlessly sing.
Eli Winter :: Arabian Nightingale
(Don Cherry and Ed Blackwell)
"Arabian Nightingale" closes a fifteen-minute four-song medley that opens Don Cherry and Ed Blackwell's last record of duets, El Corazón. It's arresting, cool and strange, and try as I might, I haven't found anything else about it. Blackwell's drumming anchors Cherry's explorations on piano and pocket trumpet with surprisingly melodic quicksand. Cherry's music strikes me across the board as inquisitive, learned, never unafraid to be itself, and this is no different. It makes me think, maybe anachronistically, of so much music I love in Chicago: Mute Duo, Natural Information Society, Jordan Reyes, ONO…
Eli Winter :: Good Before
(Maria BC)
Maria's voice gives me chills, their guitar playing helps me rethink my own, their lyrics are spare and quietly brilliant ("It's hard to do good with controlled intentions / Honesty thrives in a broken sentence"), and their music is beautiful and purposive. I'm just enamored with their record. Arranging "Good Before" felt like an interesting way to build a bit of their world with the tools I have on hand.
Eli Winter :: Til Dreams Come True
(Judee Sill)
One of the most powerful listening experiences I've ever had was listening to Judee Sill for the first time. I was so moved I'd lose sleep at night turning the music over in my head. I'd lie in bed thinking about "The Kiss" and cry. "Til Dreams Come True" feels like JS at her most potent. I'm thrilled to play it and conscious of the guitar's inability to represent it with faith. I hope I've done the music a service.
Eli Winter :: Something On Your Mind
(Karen Dalton)
Ever since I realized that my album release show is my 200th-ever concert, I've been thinking about my past concerts and tours, which my tourmates and I have largely booked on our own. Summer 2018 was my first real tour, which I self-booked. We toured as two and sometimes three acts. Each gig felt like a miniature miracle. Incredibly, on short notice, Rosali let us play a show with her in Columbia, South Carolina. I couldn't believe our luck. I'd never been before. We came straight from two nights of camping on the way from Houston. That night I had my first grilled pimiento cheese sandwich — Cameron Knowler made my first PB&J on our first night of tour — and after Rosali played this song, I said to her: "Guess what I was doing during the last song." "What's that?" "Crying!"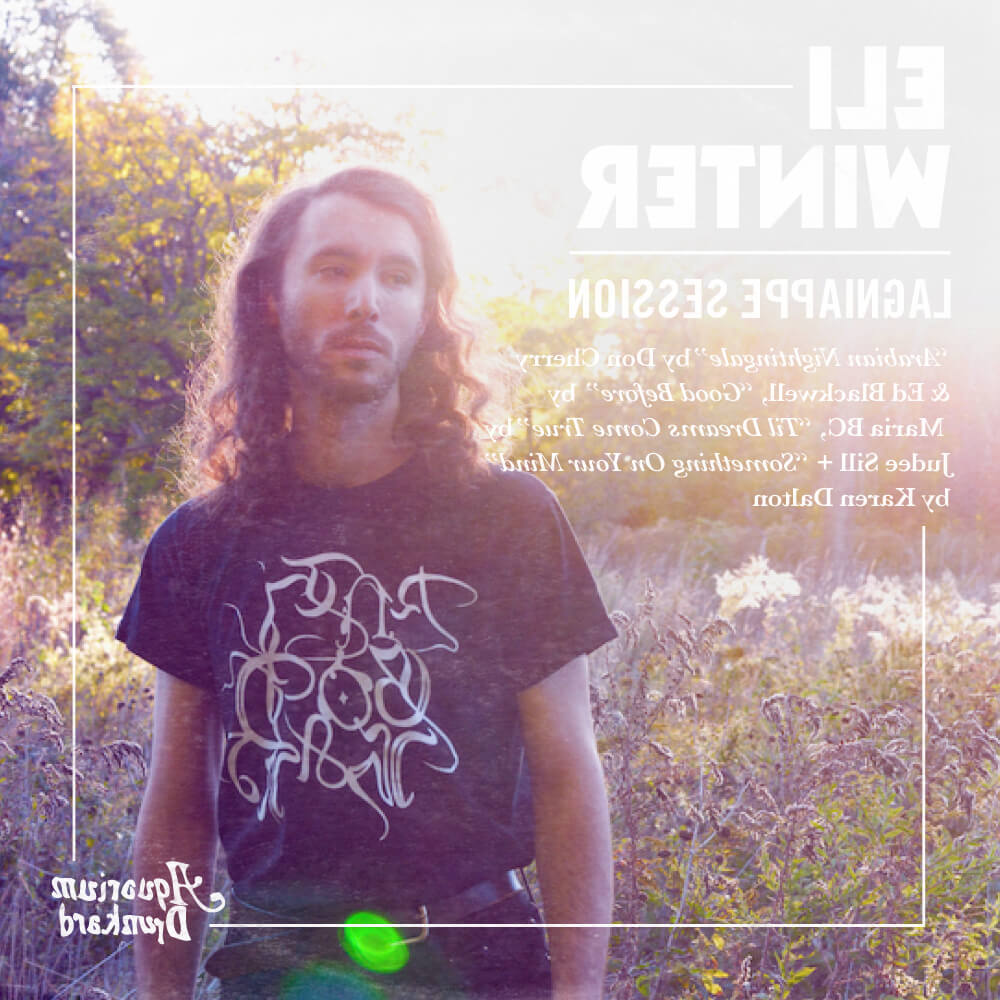 Lagniappe Sessions Archives / imagery via d norsen | photos by Julia Dratel
For heads, by heads. Aquarium Drunkard is powered by its patrons. Keep the servers humming and help us continue doing it by pledging your support via our Patreon page.