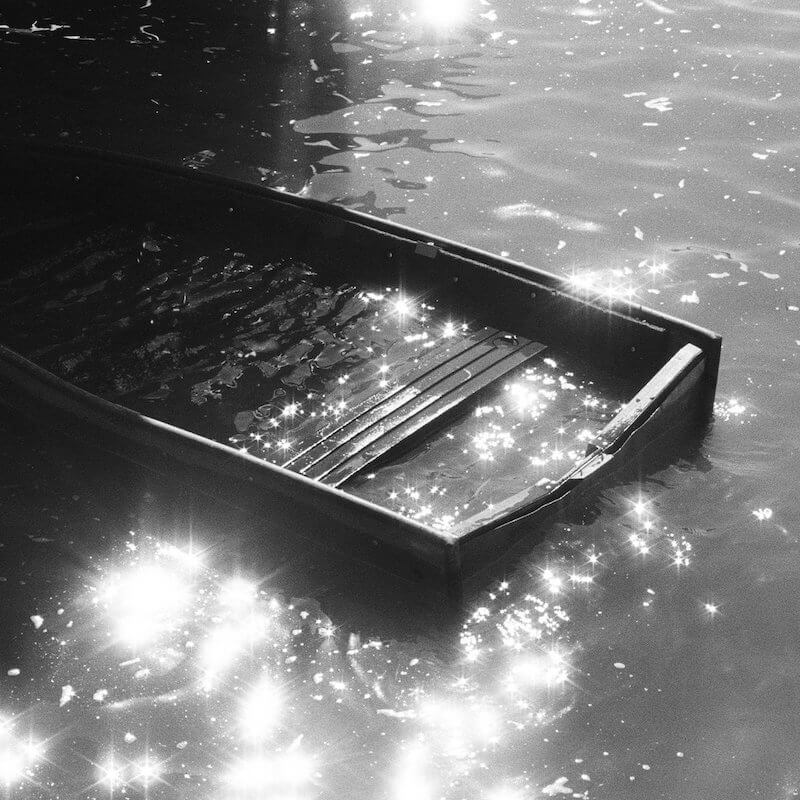 In the liner notes of Cass McCombs' tenth full-length album Heartmind is a rambling paragraph that hides within it a depiction of the creation process: "If I direct myself, I betray my direction, so I keep walking.." McCombs seems to be telling a story about caroming about the streets of San Francisco, but it's also something akin to a lost Oblique Strategy. Within the album's classic run-time of 8 songs and 43 minutes is a genuine attempt at avoiding betraying direction and attempting to understand more of the world around us.
Returning mostly to Figure 8 studio in Brooklyn for recording the album, the same studio where he recorded 2019's Tip of the Sphere, McCombs pulled in the studio's founder, multi-instrumentalist Shahzad Ismaily, to play on all but one of the album's songs. But while Ismaily's fingerprints loom large on the playing, it's quite an incredible group pulled together. Where else might you see a lineup like McCombs and Ismaily rubbing shoulders with Cactus Moser and Wynonna Judd?
Heartmind feels at times like a representation of McCombs' own wandering mindset. McCombs originally intended the album to be an exploration of a number of character sketches, of people living on the margins of a society – you can see the remnants of this in songs like "Unproud Warrior" and "Belong to Heaven" – but it also becomes a larger exploration of the idea of 'heartmind.' Whether it's the shuffling paean to music in opener "Music is Blue" or its bookend on the second side, "A Blue, Blue Band," with its loping, Western country vibe that echoes the titular musical act; whether it's "New Earth" and its modern re-telling of Talking Heads' "(Nothing But) Flowers," or "Krakatau" and its wish of shedding or keeping a list of contradictory parts of the physical and mental self on the way to the famed nature preserve, Heartmind is full of songs that become more than the sum of their parts. Fit together, what seems disconnected at first builds something larger.
Key to this are two tracks – "Karaoke" and "Unproud Warrior." The former is an almost note perfect pop song that paints the uncertain mask people wear in relationships and compares it to the performance people put on at a karaoke bar. "You took to the stage / a Chiffon / a Supreme…you sang with genuine emotion / Or so it did seem," McCombs sings with a wistful tone. The song's lyrics are a karaoke in itself, borrowing titles and lines from everything from "Unchained Melody," "Under the Boardwalk," "Stand By Your Man," and many others. McCombs eventually turns the lens back on himself as narrator. "I guess it doesn't matter anymore / I guess I'm just a load of karaoke, too." As a way of exploring what it means to perform being a person, it echoes the idea at the heart of Pulp's "Bad Cover Version," only McCombs, unlike Jarvis Cocker's narrator, eventually finds a way to pluck the mote from his own eye.
"Unproud Warrior," on the other hand, is a song that seems rare in the 2000s: a song about soldiers. While the Vietnam War looms large in the consciousness of Americans due to the litany of pop songwriting connected to it, the equally large Afghanistan and Iraq conflicts have yet to yield as large a patch of work. It's part of what makes "Unproud Warrior" stand out even as it uncannily echoes some of the ideas in the seminal war writing of Tim O'Brien, especially the short story "Speaking of Courage". McCombs goes through the uncertain return of someone from an unnamed war (though their dispatch date mentioned clearly pegs it to the War on Terror era), unsure how to talk to anyone about what they saw or experienced, unsure how to even elaborate on the choices offered. The third verse of the song goes on to list a number of young artists and their accomplishments – Mary Shelley writing Frankenstein at age 19. S.E. Hinton writing The Outsiders at 15. "Young people are people," McCombs said while talking with Aquarium Drunkard. "They're capable of great creations. And I think there's a tendency to think of young people as flotsam and jetsam just being tossed around by the world. But they are people with their own autonomy and decisions and can create master works." It's a song that does more than most war-themed songs to make the individual more than just a piece of a larger machine. "Unproud warrior / You built your house along / You made your house your own," McCombs sings at the end.
There's so much to appreciate about what McCombs and the amazing musicians he assembled on Heartmind are doing. While the album's songs vary in tone and style, they all seem to hold a common thread, whether lyrically or musically. It's an album that McCombs couldn't have intended to make precisely. To direct himself toward it, would've been to betray his own ambitions. Wandering through the streets, he finds himself there in the end. | j neas
Aquarium Drunkard is powered by our patrons. Keep the servers humming and help us continue doing it by pledging your support via our Patreon page. For heads, by heads.